Visual receptivity is often a key strength for autistic children, so using visual supports to help them plan and organise their day is a great way to use their strengths to support their learning. This tool can be adapted for use by teachers at school, or by parents at home. Some of the pages included in this resource will be more applicable than others based on each child's individual needs – the tool is designed to allow you to adapt it to best suit each individual child, their needs, and their strengths.
Daily schedule: This page includes symbols for key events during the day. These symbols can be used as part of a schedule to signal what will happen at specific times of the day, or individually to indicate the current activity. Some are more relevant for home, but several will be applicable at school as well.
School work: This page includes symbols for key curriculum areas and common learning activities. These symbols can be used to schedule learning activities throughout the day, or single symbols may be used for a first/then incentive (see below).
Movement, leisure, and sensory: These pages include symbols that are relevant to each of these categories. These symbols can be used as part of a schedule, as an incentive to complete a required activity, or as options for the child to choose from during free time.
Helping out: These symbols can be used as part of a larger schedule or as an individual activity that you would like the child to do. Again, most of them are more applicable to the home setting, but some could be used by teachers in the classroom.
Extras: If you need a symbol for an activity, object, or event that is not included in this resource you can draw or write the name of it in the boxes provided.
Finished: Use these tick symbols with the 'working for' or 'my schedule' pages to track the child's progress towards a specific goal or incentive. For example, 'at the end of my schedule' may mean time to relax.
'First/then' incentive and 'Working for': A first/then incentive can be used to help motivate the child to complete a required activity before moving on to a preferred activity. Place the symbol of the required activity in the 'first' box and the symbol of a preferred activity in the 'then' box.
If the child can work for a longer period of time, it may be more appropriate to use the 'working for' structure. Place a preferred activity or highly motivating reward in the box with the dotted outline. Each time the child completes a required task, place a finished symbol in the box. When all of the boxes are full, reward the child with the incentive they were working towards.
My schedule: Using a schedule may be a helpful way to organise the child's day and to help develop a learning routine. This schedule template is designed to be used per learning block. This means that the child would complete three learning activities followed by a break such as morning tea, lunch, or play time. Alternatively, you may use the idea of the schedule but adapt it to suit the individual child's learning. For example, you may schedule the entire day by placing symbols on the back of a door or on a wall in order of their sequence and remove each one or cover them up with a finished tick when they are completed. Remember to include regular breaks and activities that the child enjoys doing to help rest their brain and keep them motivated.
Choice board: Place symbols, or write the name of objects or activities in which the child likes to engage. Show the child the board at times when they are able to make a choice about what they would like to do.
This resource has been adapted from the School Closure Toolkit created by Easterseals: Illinois Autism Partnership.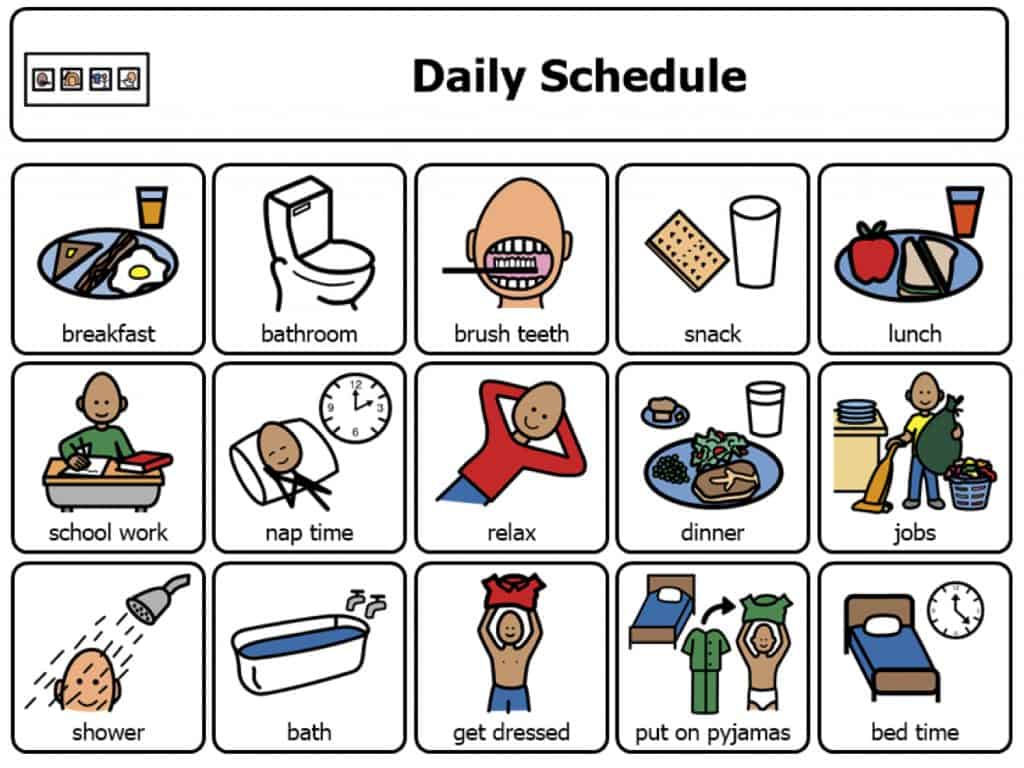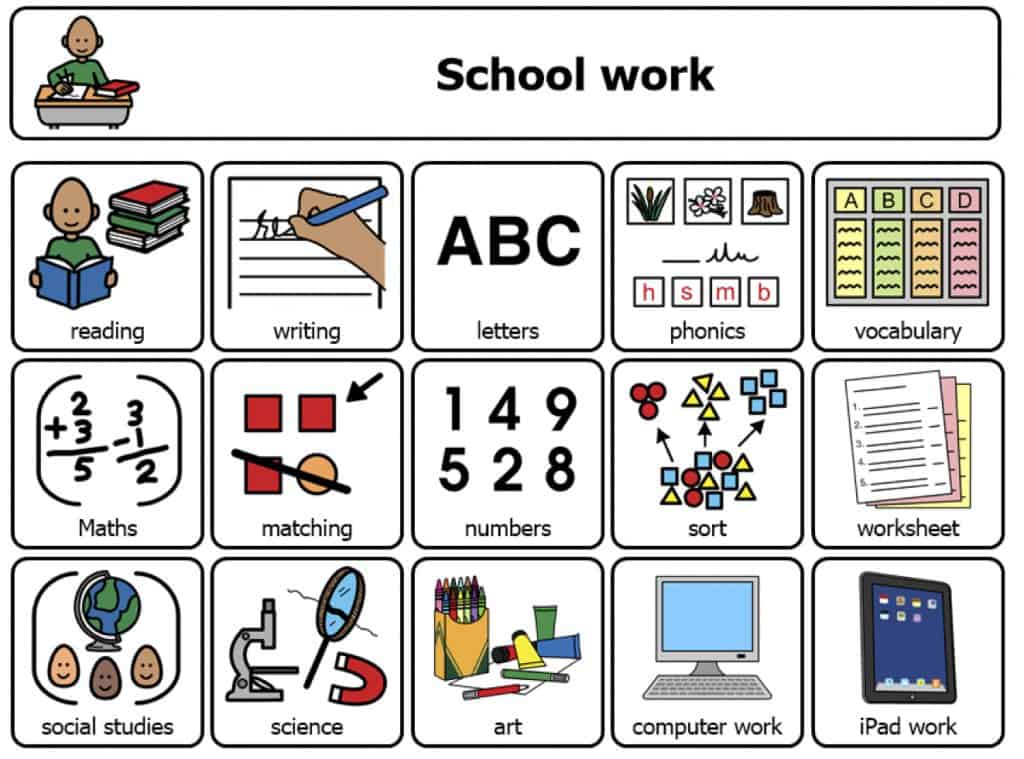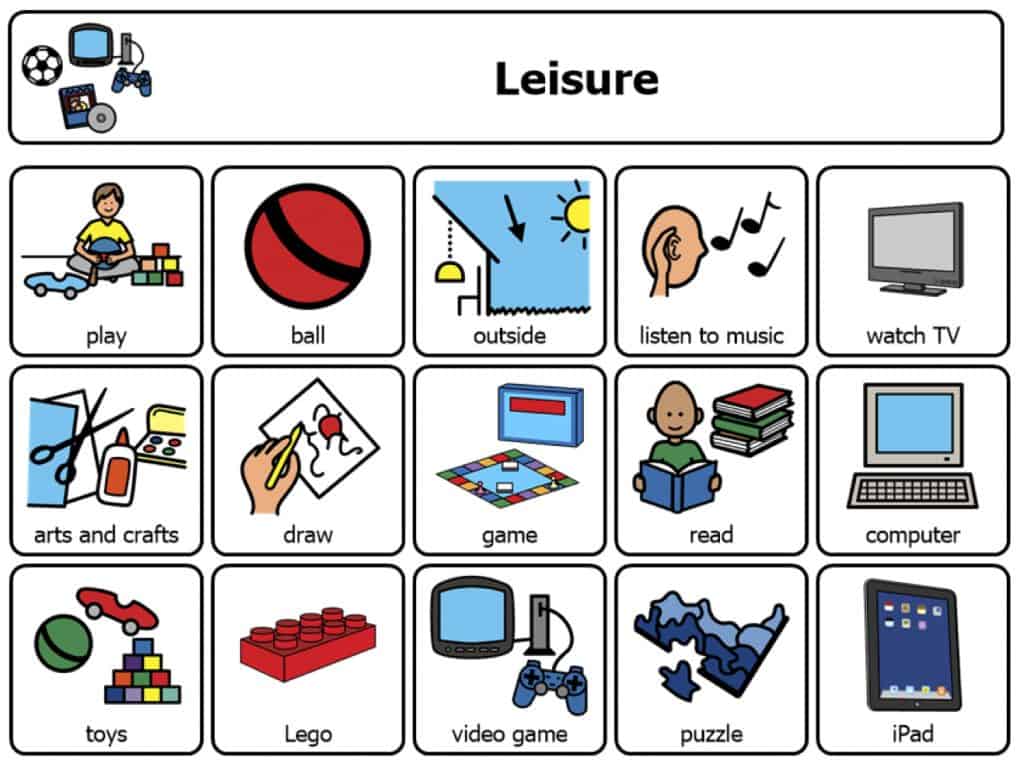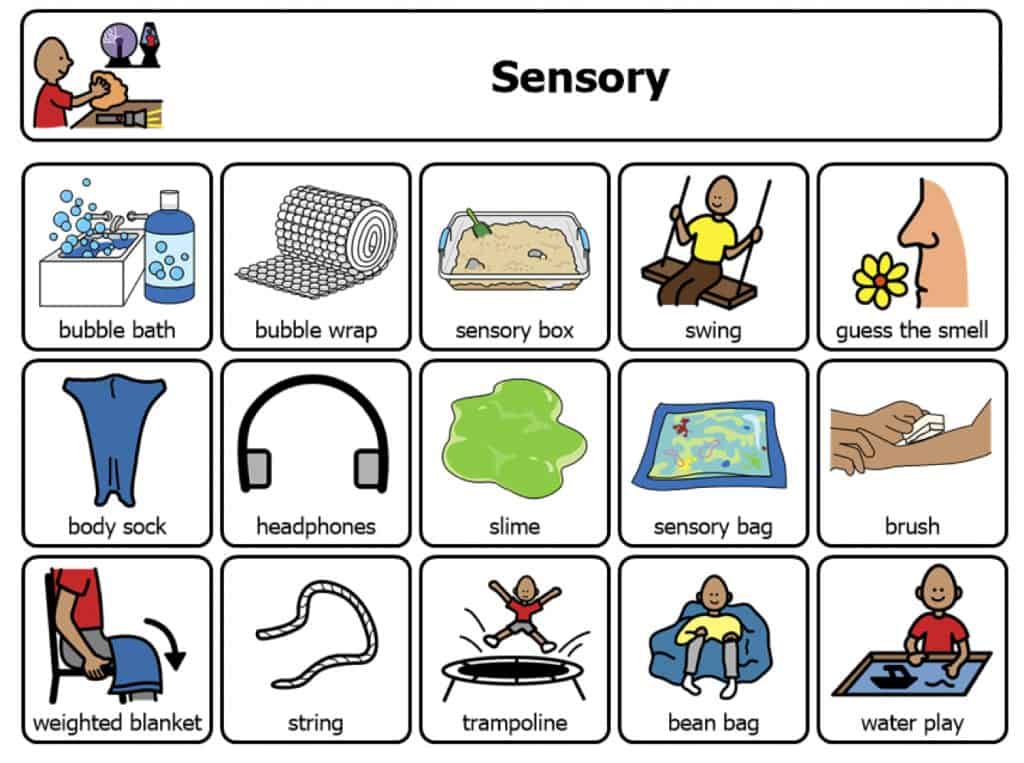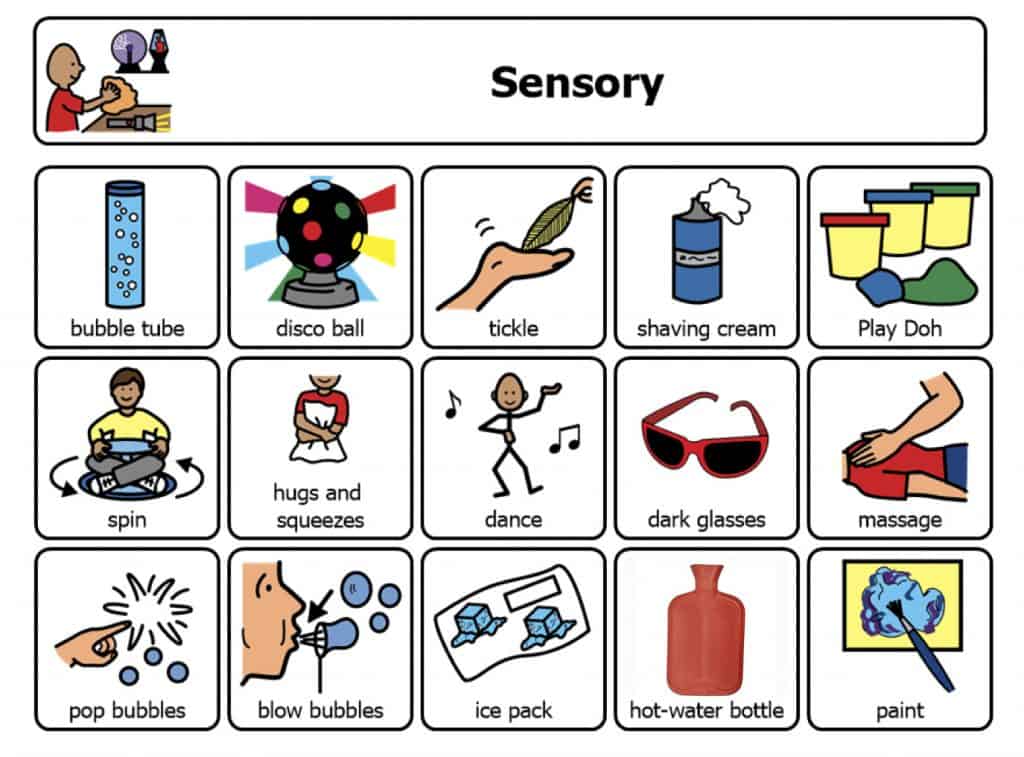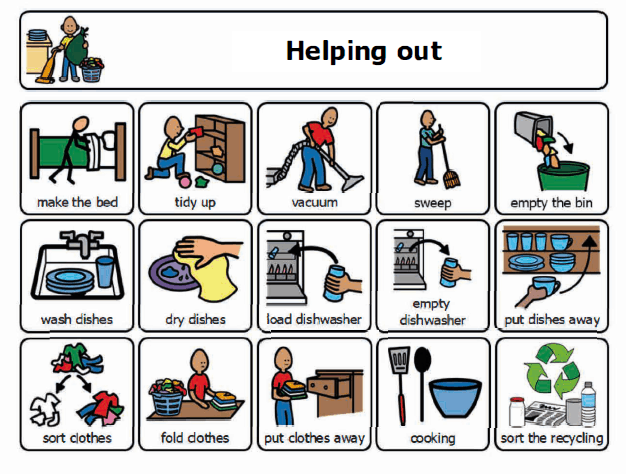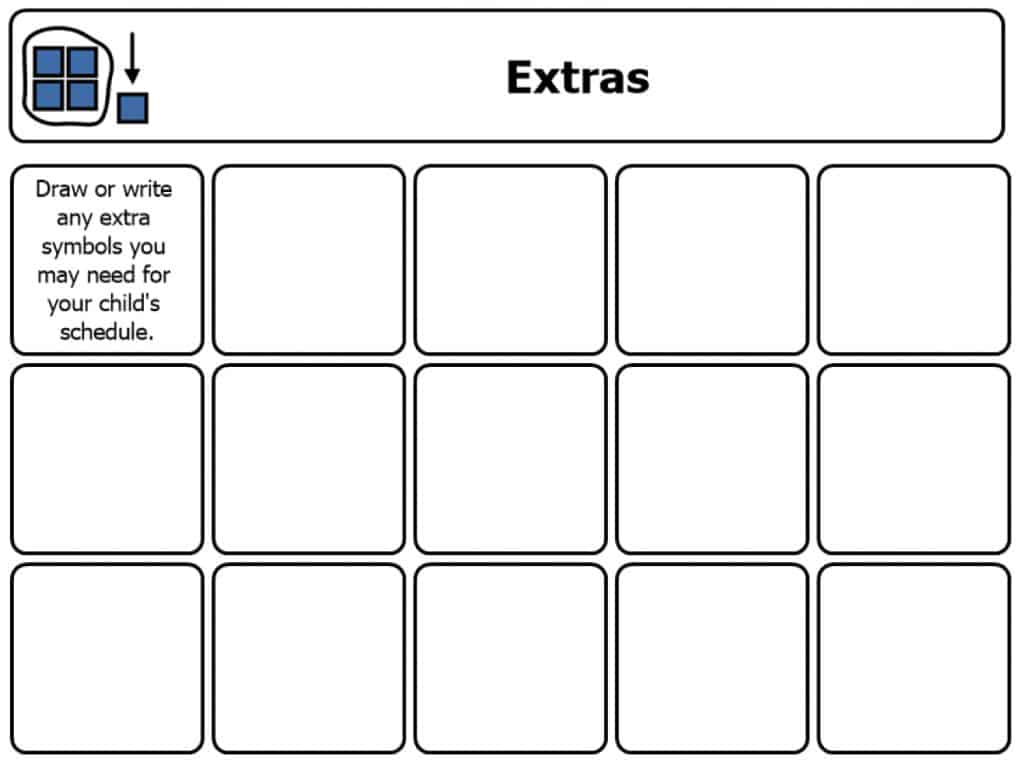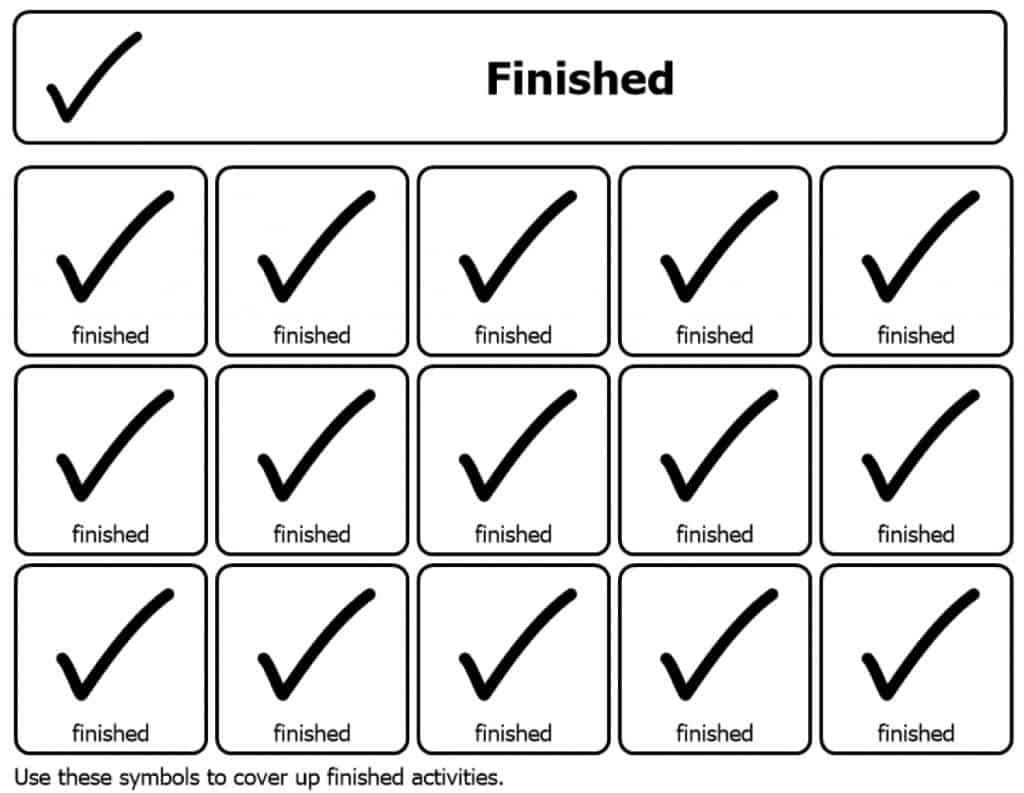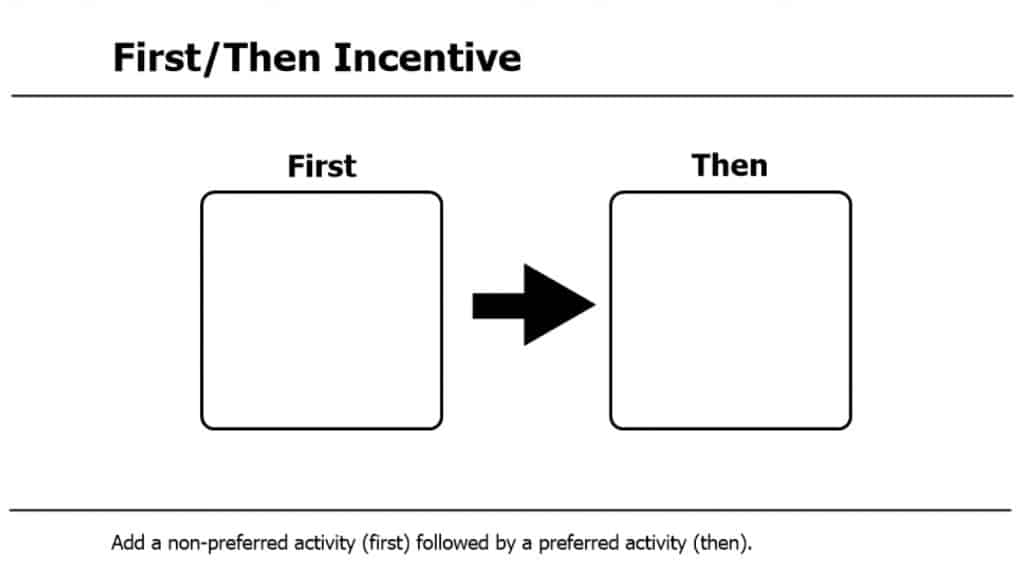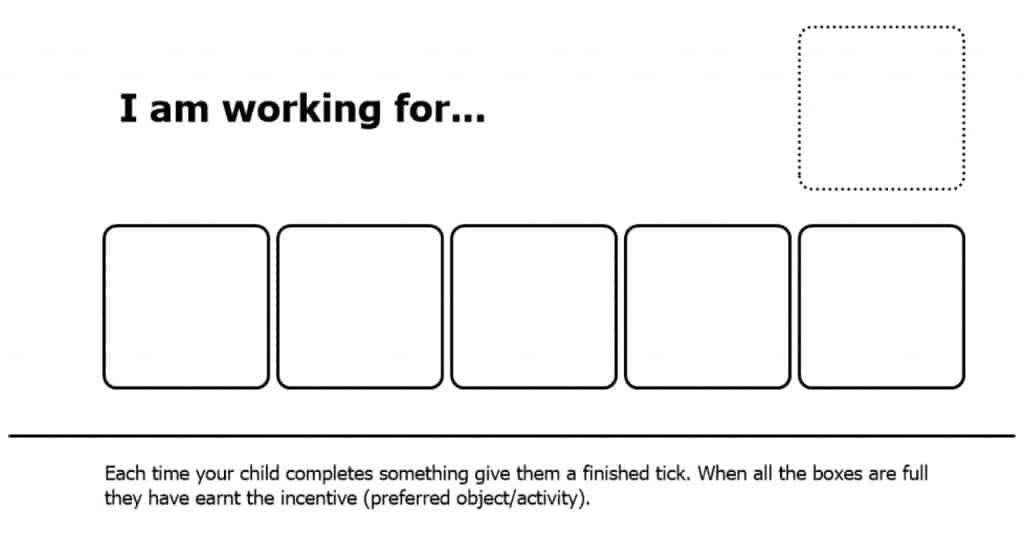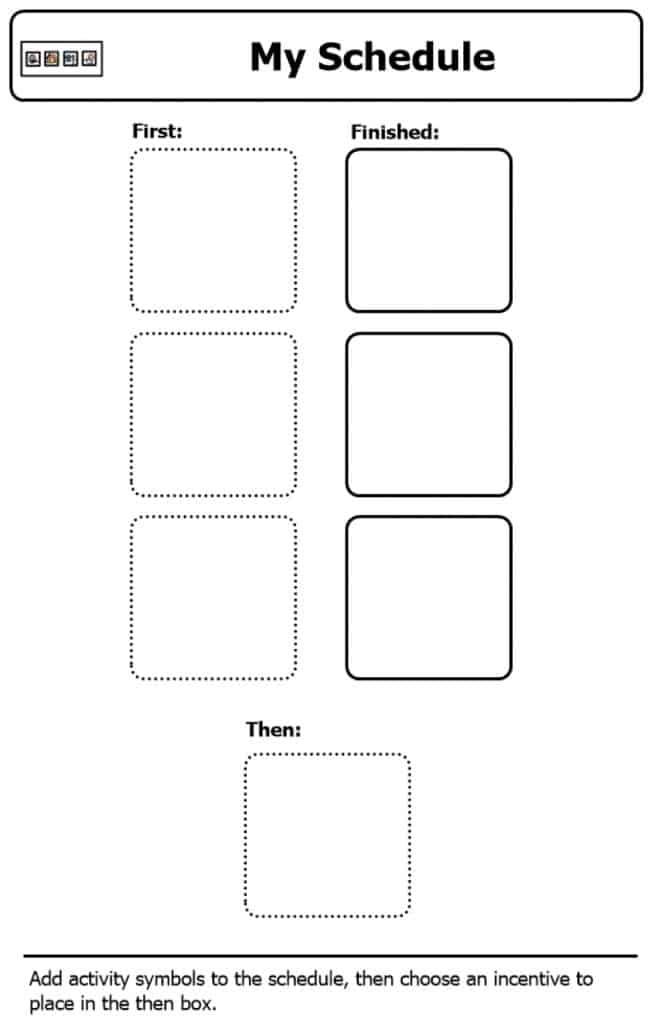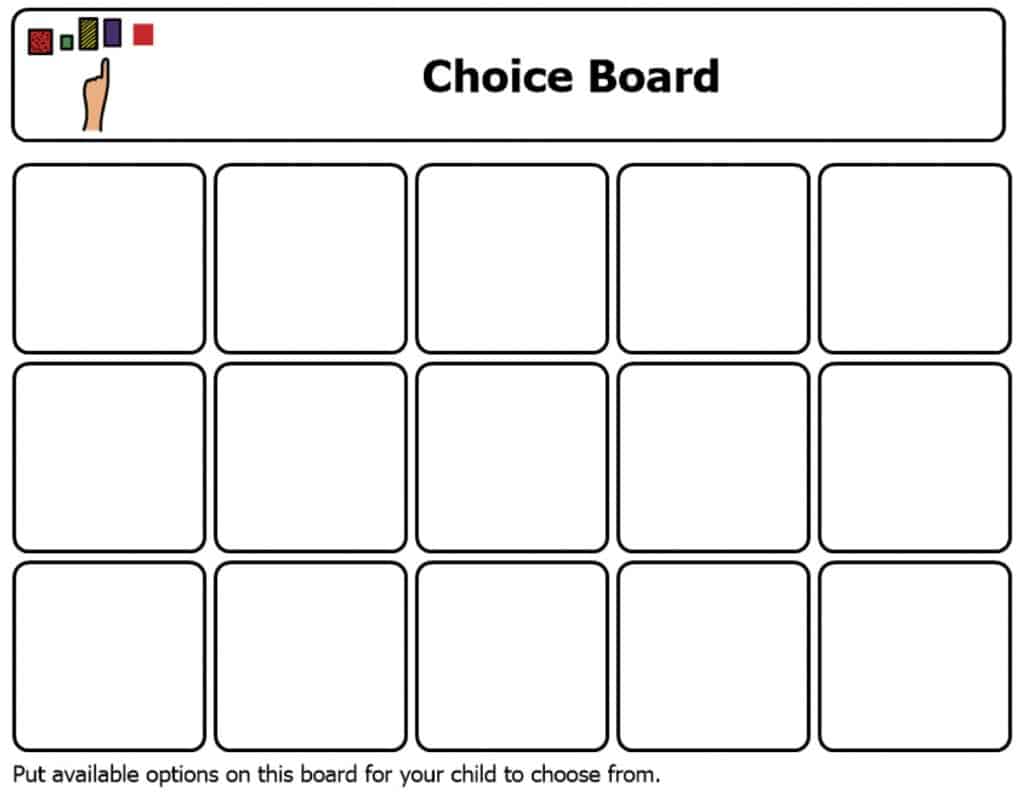 By Julie Skilling