Ka mau te wehi!
You have reached the final part of this course. Let's summarise what we have learned throughout the course.
When assessment practice is closely aligned with the principles of Te Whāriki, it enhances the child's mana and sense of compentence as a learner, is responsive to children's initiatives and interests, contexts and relationships, and supports learning to occur through the child's participation in holistic ways within a range of meaningful and relevant contexts. This should be a social practice that enables a range of participants, including children themselves, to respond meaningfully to and plan for ongoing learning, co-analysing assessments and co-constructing curriculum.
Assessment is a highly intentional practice. It is intimately connected with intentional teaching as an approach to children's learning that recognises the importance of teacher's active involvement in and contribution to children's play interests. Both formal and informal assessment helps teachers to know children well and pitch their dialogue and actions at the right level to extend children's thought and play. Assessment supports teachers to be deliberate and conscious of intentions for children's learning, while at the same time co-constructing curriculum in ways that honour and respect children's interests and intentions. Formative assessment, that influences future learning and teaching activity, coupled with a high level of intentionality on the part of teachers, is key to effective learning in early childhood settings.
To conclude the course, we invite you to watch a recording of the end-of-course webinar, which provides some useful information about the course and discusses next steps. We also ask you to complete an evaluation form.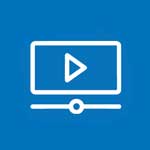 Watch a video
You are invited to the end-of-course webinar with Dr Vicki Hargraves, which will be held on [date TBC]. A recording of the webinar session will be available to watch on this page afterwards.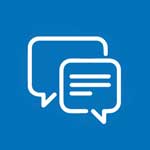 Evaluation form
As part of this course, we ask all participants to complete an evaluation, which can be found here:
Congratulations, you have reached the end of the course!
We hope that this course has helped you to reflect upon and develop a deeper understanding of quality in early childhood assessment practices, and how to use assessment in formative and intentional ways to support the children in your setting.
We look forward to providing you with more high-quality research-based courses in future.
Please note, your certificate will only be available on your Dashboard once all the parts of this course have been marked complete. If any of the parts in the sidebar do not have a blue tick beside them, you need to go back and choose 'Mark complete' at the bottom of the part.