Having spent some time on developing an approach to writing learning stories, in this final part of the course we examine other possibilities for documenting learning. You may like to try these out when writing about implementing your response to the learning you documented in the last few parts of the course. In this part, we also reflect on what you've achieved over the past weeks, as well as looking forward to ways in which to embed this learning into your everyday practice. Important concepts here are the ideas of tracking continuity and change, and maintaining a cyclical approach to assessment. These ideas support the management of a series of learning stories for formative use, rather than a summative 'one-off' story approach.
Our aims in this part of the course are to:
Consider ways to involve children in the assessment process
Understand continuity as a feature of quality in learning story assessment
Learn to write follow-up stories and notes to address concepts of continuity and change
Reflect on ways to embed new learning into practice
This will involve:
Reading about tracking continuity and change through assessments
Reading about learning notes as a form of assessment
Writing a follow-up story or note for your previous story
Watching an interview with Sherrie Gilberd and Jess King from Linton Kindergarten about how they manage and organise assessment activity on an everyday basis.
Listening to a podcast about making assessment manageable
Evaluating the success of the learning story you have produced in this course
Reflecting on how to maintain the successful assessment practices you have developed in this course in daily teaching practice
Completing an evaluation form
To conclude our online discussions, we also invite you to share your thoughts on how this course has influenced your assessment practice in the last part of the forum.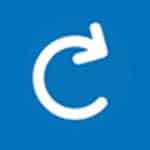 Revisit your learning so far
How does the concept of intentional teaching support a sociocultural perspective on early childhood curriculum?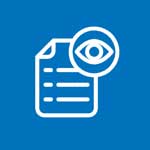 Read
Read about tracking continuity and change through assessment and think about the different ways in which continued learning can be documented.
Tracking continuity and change through assessment
A series of learning stories that show the development of an interest, skill or disposition over time is an important aspect of quality assessment. Learning stories that are interrelated in terms of their focus enable teachers to better review learning and identify continuity as well as opportunities for development. Developing stories over time and space (in other words, linking separate stories or adding extra 'chapters' to existing stories) enables assessment documentation to show the development of dispositions in different situations, and enables better understanding of the learner in action. When the same sort of learning story appears in different areas of the curriculum, the disposition, skill or knowledge can be considered more robust.
To be able to assess the continuity of learning, you will need to make links with past learning and be explicit about children's progress. Here are some tips for developing continuity in learning stories:
Make links within a story (or between stories) that recognise significant learning steps in children's learning journeys. For example, you might track a child's progress in learning to first climb onto a trike, then push it along by kicking her feet along the ground, and finally learning to use the pedals to move herself along.
Carry identified interests, skills and knowledge into subsequent narratives. Show how an interest helps a child develop a range of learning skills. Try to produce a series of stories that show progress and change in learning dispositions or how a working theory is developed, modified and improved.
Use information provided by families about activities, culture and language at home to show continuity between learning at home and/or learning in the ECE setting. Make links to the information you gain about children's lives outside the ECE setting where possible.
To read the full version of this research review, with references, click here.
Tracking continuity and change is an important part of assessment practice that requires a particular commitment to linking stories and ongoing connection-making. This means that, rather than writing and filing learning stories as stand-alone artefacts documenting children's learning at a particular moment of time, we need to maintain a dialogue with and between our stories. Assessment is an ongoing process, as the information about children and learning gained in one assessment feeds into the next, and stories look back into the past as well as into the future of children's learning. There is a continuous cycle which is constantly feeding information forward and back. This is quite a significant undertaking, given that there may be a large group of children for which you contribute assessments. In this part, we look at ways to maintain momentum once you have noticed a particular learning interest or strength for a child, and ways to make this task manageable in the context of a busy centre.
The idea of regularly assessing and reporting on a child's particular thread of learning in order to demonstrate continuity and change over time can be quite overwhelming in the context of a busy day in an early childhood setting. It's important then to be aware of methods for recording quick, follow-up observations and responses. One format that has been proposed as an alternative to learning stories is learning notes.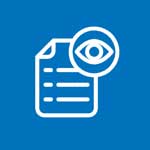 Read
Read this short piece on learning notes. Learning notes might provide a more concise strategy for assessment which may be appropriate for some assessment tasks and contexts.
Learning notes
Some teachers seek a wider range of assessment tools and strategies to use alongside learning stories. The concept of learning notes, developed by Ken Blaiklock, provides a strategy for assessment that is both comprehensive and time-practical. Learning notes can be produced more frequently than learning stories, and help teachers to carry out a range of assessment across Te Whāriki's strands and learning outcomes.
Unlike learning stories, learning notes do not follow a narrative format. This means they are less time-consuming and can be completed more frequently for children, quickly building up a picture of the child as a learner. They can be used to provide an accurate, concise description of an event, a comment interpreting the learning, and next steps. These three components can be summarised as describe, interpret and what next?
Describe involves writing a description of a child's involvement in a learning experience in a few sentences. Information about the context, time, other participants and language expressed can be included. This part of the learning note is written at the time of observation or shortly afterwards, perhaps in a notebook to be written up later or on a post-it which is transferred to the child's portfolio. Blaiklock suggests sometimes only the 'describe' section of a learning note is needed, particularly where accomplishments are obvious, although ERO is very critical of assessment practices that do not highlight learning.
Interpret is a comment that highlights the significance of the learning.
The what next? section records ideas for extending and following on from what was observed.
The strengths of learning notes
Learning notes offer several benefits including:
Ease of use: the thinking behind learning notes is one that teachers naturally follow when working with and observing children, often in an informal way.
Speed: learning notes provide a more immediate form of assessment because the note form makes them relatively quick to produce. This means that the assessment is recorded relatively soon after the event so that plans for following up the learning event can be quickly implemented. Teachers may be able to complete several learning notes for each child per week.
Enabling additional interpretations: because initial observations are (ideally) written without interpretation, they can be shared with families and colleagues to gain further interpretations. It can be harder to facilitate this when the teacher's interpretation is interwoven into the account of an event, as with a narrative form of assessment. However, more detail in the 'describe' section will be required to gain rich and varied interpretations from non-observers.
Click here to read this research review on The Education Hub website.
As Sue Cherrington suggested and Lorraine Manuela reiterated in our expert interviews, it is important to use a range of assessment tools and practices, as this diversity is likely to support different perspectives on learning and provide a richer picture of a child's learning. Learning notes may be a useful tool for recording ongoing assessment and intentional teaching. While learning notes will be less time-consuming to produce than learning stories, it will be important always to be thoughtful and intentional about the assessment strategy that is appropriate for the different contexts and stages of development of children's learning. Sometimes a fuller, more reflective and interpretive learning story will be of most use to you for understanding a child's learning and developing an intentional stance towards it, and at other times a short learning note, a brief video, or a series of annotated photographs will serve to add to an ongoing narrative without too much more interpretation and analysis needed.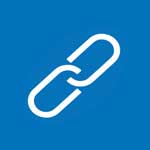 Relate your learning to practice
In the previous part of the course, you planned how to respond to the learning you recorded, analysed and reflected upon in your learning story. After putting this intentional response into action, write a follow-up note to your learning story about the actions you took to further that child's learning and their effects on the child's learning, or on other ways in which the child has continued to explore similar ideas or areas of learning. Think about how you are going to demonstrate continuity and show the connections across this story and the last, and about the best way to record this follow up. Does it need to be another learning story, a shorter snippet, or perhaps learning note?
We now continue this final part of the course with some further ideas about how to make assessment and intentional teaching processes achievable in the context of a busy early childhood setting.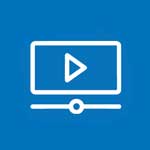 Watch a video
In this video, Sherrie Gilberd and Jess King from Linton Kindergarten explain how the varied practices involved with assessment and intentional teaching they engage with are worked into an effective process and managed on an everyday basis. Sherrie Gilberd is Head Teacher at Linton Kindergarten, which is situated in the Linton Military Camp housing area just out of Palmerston North. The majority of the Linton Kindergarten community are NZDF and local farming whānau. The kindergarten philosophy of kaitiakitanga, whanaungatanga, ako, manaakitanga and whakamana reflects Sherrie's own teaching philosophy. Jess King is a kaiako at Linton Kindergarten. Her teaching philosophy acknowledges the importance of whanaungatanga and understanding the value of kanohi ki te kanohi. She strongly believes that a kaiako needs to make connections and work with whānau so they can tautoko and nurture both tamaiti and whānau during their time at kindergarten.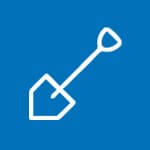 Delve deeper
Highlighting a theme that has repeated throughout the course, the teachers at Linton Kindergarten find using a range of assessments invaluable to their assessment processes, and have found that, with rich sources of data and documentation about children's learning, their learning stories have greater depth, are more clearly related to teaching strategies, and make connections with previous stories to a greater extent.
The team has developed some clear systems and processes for comprehensive and meaningful formative assessment practice. Assessment is carefully planned and prioritised. Sherrie and Jess talk about how data informs what they want to know about children. Often, a piece of assessment documentation will raise more questions and stimulate further plans for observation. You might have noticed the image shown of the SSTEW (Sustained Shared Thinking and Emotional Wellbeing) scale that teachers have used to assess children, as an example of a Child Profile that helps teachers to determine what they do and don't know about children's learning. The team use structured observations that are designed to answer their questions about learning. These are planned into the day, with the whole team working together to make sure that these assessments take place. Observations are planned for teachers to find out about particular children's learning, but also to find out about their own teaching and the impact it is having on children's learning, enabling them to be intentional about creating more responsive practices. There is also a place for impromptu observation, and teachers are able to record learning events as they occur with a tablet device. Notice too that teachers create space for children to record and assess their own learning using the tablets. Talking to families (a practice that is valued and prioritised every day by having a teacher available for conversations with parents at drop-off and pick-up) enables teachers to informally gather information about whānau aspirations and observations about their children.
So how is all this assessment practice put together and managed? Assessment is made a priority in teachers' planning each week. The planning record forms an essential document for the team at Linton Kindergarten, and much of the work of assessment takes place in the team's weekly planning meetings. Everything that is noticed, or is shared by parents, is recorded on this document, so that teachers are constantly up-to-date about what is going on, and can discuss and evaluate all the rich data they collect about learning at the planning meeting. Where a structured observation has been planned for the week, the completed observation will be attached to the planning document. At the point of recording assessments and observations on the planning sheet, teachers individually analyse what they think the observation shows them about children's learning, because, as Sherrie says, often the ideas you have on your own can be quite different from those generated in a group discussion. Later, in the planning meeting, these written notes and observations of teachers will spark discussion in which other teachers share related observations and things they might have noticed. The teachers believe that the shared interpretation that they will develop through discussion together is much deeper than any assessment they produce individually.
Finally, note some points from Sherrie and Jess related to keeping things manageable. Not every assessment and observation will be documented formally in the child's portfolio. Observations are also communicated to families during the drop-off and pick-up conversations. Sometimes whānau observations will be written up for the portfolio, but other times a brief record on the planning form is enough.
In previous parts of the course, we've touched on different ways in which you can fit assessment and intentional teaching practices into your daily work, so that these tasks are integrated with your teaching activities and manageable to achieve regularly. Assessment and planning for intentional teaching need to be embedded in your daily practice in manageable and meaningful ways.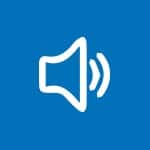 Listen
This podcast is focused on ways in which you might develop assessment practices that are manageable for you.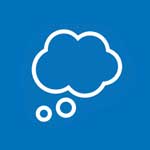 Reflect
As part of this course, you have written a learning story over several weeks, responded to your assessment of children's interests and learning, and written a follow-up story or note. How successful was this story as a piece of formative assessment?
Take your learning story and use the rubric we introduced in Part 5 to evaluate it. Then consider how well the assessment that took place with the production of this story informed your intentional teaching. Did observing carefully, reflecting on what happened, and writing an analysis help you to develop a more effective intentional response for the child's learning? Did it help you to gain a greater understanding of children's thinking, motivations, learning and development?
Reflect on your achievements with the learning story you have written during this course.
Which are successful parts and what processes contributed to these aspects?
What could you improve further? Choose one area of quality assessment practice as a goal to work on with your next learning story. For example, you might like to improve team and family involvement in your assessment practice, or find ways to develop discussion around your assessment products in order to share knowledge about children.
What is going to support you to achieve those goals? Think about the daily or weekly routines and structures you need to put in place to support you to develop the kind of assessment practices that you think will be most effective in your context.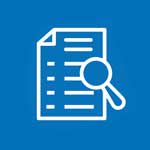 Summary
The key points covered in this final part of the course are:
Quality assessment practices highlight the development of interests, skills, and dispositions over time.
Learning stories that are interrelated with clear connections identified between them enable teachers to highlight continuity and change, as well as opportunities for development.
Writing follow-up responses to learning stories, in which you document the outcomes of your planned response to support children's learning, are important for demonstrating continuity in children's learning experiences.
Learning notes are another possibility for recording assessment data. They have the advantages of ease and speed of use, and may form a useful and manageable addition to assessment practice.
Quality assessment practice is supported by the development of structures and routines that make assessment manageable.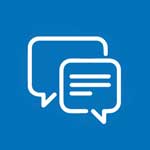 Discuss online
As we finish the course, use the Part 8 discussion forum to share the key insights and understandings you have developed during the course that have really had an impact on your practice.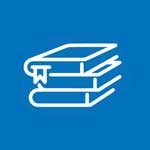 Further reading
Blaiklock, K. (2010). Assessment in New Zealand early childhood settings: A proposal to change from Learning Stories to Learning Notes (researchbank.ac.nz).
This is the original paper from the proposer of Learning Notes as an alternative to learning stories.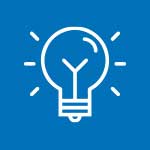 Course conclusion
Below is a recording of the end-of-course webinar with course director Dr Vicki Hargraves, which took place on October 10.
When assessment practice is closely aligned with the principles of Te Whāriki, it enhances the child's mana and sense of competence as a learner, is responsive to children's initiatives and interests, contexts, and relationships, and supports learning to occur through the child's participation in holistic ways within a range of meaningful and relevant contexts. This should be a social practice that enables a range of participants, including children themselves, to respond meaningfully to and plan for ongoing learning, co-analysing assessments and co-constructing curriculum.
Carried out in accordance with these principles, assessment is a highly intentional practice. It is intimately connected with intentional teaching as an approach to children's learning that recognises the importance of teachers' active involvement in and contribution to children's play interests. Both formal and informal assessment helps teachers to know children well and pitch their dialogue and actions at the right level to extend children's thought and play. Assessment supports teachers to be deliberate and conscious of intentions for children's learning, while at the same time co-constructing curriculum in ways that honour and respect children's interests and intentions. Formative assessment that influences future learning and teaching activity, coupled with a high level of intentionality on the part of teachers, is key to effective learning in early childhood settings. We hope this course has supported you in developing meaningful and effective practices for assessment and intentional teaching that really make a difference for children's learning.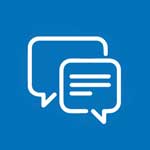 Evaluation form
Ka mau te wehi!
As part of this course, we ask all participants to complete an evaluation, which can be found here:
We hope that this course has helped you to reflect upon and develop a deeper understanding of quality in early childhood assessment practices, and how to use assessment in formative and intentional ways to support the children in your setting.
We look forward to providing you with more high-quality research-based courses in future.