In this part of the course, we take stock of the rich information we have been gathering about a child through the assessment process, and return our focus to intentional teaching, which will form an important construct for the final part of our learning story and our planned response to what has been observed.
Our aims are to:
Further understand the features and purposes of intentional teaching
Develop meaningful plans in response to assessments
This will involve:
Revisiting the concept of intentional teaching
Watching a video with Robyn Vine-Adie and Gaylyn Campbell of Ruahine Kindergarten Association about assessment practices that lead to effective intentional responses
Listening to a podcast about different ways to plan intentional responses to children's learning
Reflecting on the knowledge you have gained about the child through the learning story assessment process so far
Putting what you have learnt into practice by formulating some plans for extending children's learning
You can also discuss practices your centre uses for collaborating on assessment and planning in the online forum.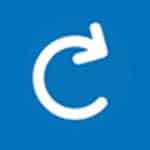 Revisit your learning so far
Why is it important to generate some hypotheses about what children are interested in and thinking about as part of your assessment practice?
In this part, we come to writing the last section of our learning story: the responding section. This is an opportunity to begin a cycle of intentional and reflective teaching and interaction with a child that aims to support their learning.
Remember, in Part 1 we described intentional teaching as taking a thoughtful, considered approach, and deliberately and purposefully teaching, interacting and responding to children in ways that further their learning. Intentional teaching builds on the notion that learning takes place through children's participation and interaction with more knowledgeable adults and peers in shared activities, and is supported by research which demonstrates that sustained and reflective interactions between teachers and children promote extended learning for young children. This means that intentional teaching behaviours comprise activities such as active involvement in children's play, asking questions, making suggestions or comments, initiating projects or investigations, or resourcing environments for children's play and exploration.
Once we have noticed and recognised learning occurring, and made some hypotheses about what is going on for the child in terms of the interests, working theories and dispositions they are exploring and consolidating, we need to ask: What are we going to do with this information? How will this understanding of the child affect how we interact with them in a similar situation? What does it suggest about the kinds of materials and environments children need to continue this learning? We know that it is important for children's learning that we as teachers are intentional about what we are doing. One of the most powerful things about collating assessment data and summarising it for a learning story is that it helps us to reflect on learning at a distance, and enables us to be more thoughtful in formulating plans for responding to children. The process of analysing assessment data and writing a learning story also encourages us to engage in ongoing discussions with other people that know the child well, which, as we saw in Part 4, can further inform our planning.
The quality of our planning for the next steps depends on the quality of our observation and analysis. However, you are not always going to able to pinpoint exactly a child's motivations and interests. The responding section builds on the understandings and hypotheses you developed about children's interests and learning in the analysis section. While this will hopefully further children's learning, the act of testing your hypotheses will further your understanding of the child too (this remains true if your planned response doesn't hit the mark for the child!)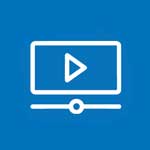 Watch a video
In this video, Gaylyn Campbell and Robyn Vine-Adie at the Ruahine Kindergarten Association describe how different kinds of assessment practices lead to effective intentional responses that make a difference to children's learning.
Gaylyn is a senior teacher within the Ruahine Kindergarten Association and has been for over 10 years. Prior to this she worked as a senior tutor at Massey University, teaching across a range of initial teacher education programmes. Gaylyn began her career as a kindergarten teacher and head teacher. She sees her role as a pedagogical leader, promoting and enhancing teacher excellence to ensure positive educational outcomes for all young children.
Robyn has been a senior teacher at Ruahine Kindergarten Association for five years. Prior to this she was a kindergarten teacher, including being the head teacher of a very busy kindergarten. Her commitment to teachers in supporting their growth and confidence to try new things, while managing the demands of the role, drives her each day as these are critical for improving outcomes for tamariki.
The best way to get feedback and additional perspectives on the learning you have observed is to share your initial observation notes, photos, or perhaps just the description part of your story with a range of people who know the child well – including other teachers, family members – as well as the child, and find out how they interpret these events. Below we look a bit more closely at why and how we should gain the perspectives of children and families in particular.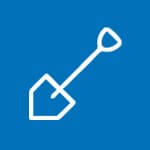 Delve deeper
Robyn and Gaylyn make the key point that to be able to respond well, our initial assessment needs to be specific enough, detailed enough, and yet also succinct. For them, improving the quality of assessment information depends on using varied tools – as learning is complex, so too must be the methods used to capture it, and a variety of perspectives (from different tools) provide a more comprehensive picture of a child's learning. In their experience, richer assessment practices lead to increased depth and robustness in learning stories, and also to richer, more relevant planning. Using different ways to learn about children, teachers are found to be listening to children in a deep way, rather than a scant or superficial way, and without relying on unsubstantiated assumptions about the child. Robyn rightly says this is empowering for the child (and humbling for the teachers). Listening deeply means moving away from practices in which stories describe activities and enjoyment, or that focus on what children are doing rather than what they are learning, to stories that explain connections, continuities, and the deep coherence of children's underpinning learning.
With rich assessment practices, Gaylyn and Robyn have found that teachers get to know children more quickly and in greater depth, and that their planning becomes more timely and intentional, with the selection of appropriate and effective strategies that lead to positive change for children.
However, when using a variety of information sources, it is important not to let our assessments get too wordy, unwieldy, or complex. Instead, we're aiming to 'hone down' or condense a huge amount of detail into some key ideas for the learner. The key ideas are those that we can work with in planning our response. Part of this involves being selective (and clear) about what you want to assess or what you want to build upon, and not being distracted by the other possibilities or learning outcomes that are being achieved at the same time.
It is important to be aware that if we are not being efficient in our use of assessment tools, then our ability to respond effectively is impaired. Gaylyn and Robyn encourage us to write less but to make what we do write more meaningful. In other words, we need to look at assessment as a process that informs teaching rather than focus on its products, such as learning stories. Another important idea to take away related to manageability (to which we will return in the next part when we look at how all these ideas can be embedded into a daily assessment and planning process) is that teachers don't need to write a learning story for every observation they make. Gaylyn and Robyn encourage teachers to write succinct notes that crystallise the key learning or motivation for children, and to compile these notes to create a data-informed theory on children's current learning, strengths, and interests. The aim is to gather key ideas rather than write a book! One learning story might summarise a wealth of observation data, collected over several days or weeks.
Gaylyn recommends jotting down observations quickly, and succinctly, so that it is timely, and also because quick notes are much more manageable than writing a learning story for everything that happens! Remember the key purpose of our assessment activity is to inform ongoing learning, and it is entirely possible that, because of the time needed to craft a learning story, some observations may be shelved until the teacher has time to write them up. This makes assessment and planning largely unresponsive, as it creates a large time gap between making an observation about learning and responding to it. Instead, it is important to create the right balance between in-depth learning stories and quick observational notes or messy data that captures related learning events and observations, and that can be quickly interpreted in the context of the ongoing assessment activity. We'll look into this further in the next part of the course.
It is very easy to get caught up in recording special or happy moments of play for children, without really analysing what these are about. We mustn't think of the child's portfolio as a kind of photo album or memento of their time in an ECE setting. Gaylyn and Robyn challenged teachers in their kindergarten association to give up writing narrative assessments for a term – how do you think you would cope with this challenge? Part of the difficulty with this is a shared expectation that children should receive learning stories at regular intervals. However, as Gaylyn suggests, is this important if the story is superficial (for example, focused on 'playing happily in the sandpit today), or reports on a group outing without any real reference to a child's learning? It should be noted that reports such as these do have value for parents as they provide insights into their child's daily life at the centre and can provide useful discussion prompts at home. However, they should not be framed or conceptualised as assessment.
The aim of a learning story, Robyn argues, is to create a 'platform of understanding' so that the entire teaching team, relieving staff, support staff, and parents can together support the child's learning effectively. Assessment documentation can build ongoing reflection and conversation between all those involved with the child, which greatly enhances intentionality. In fact, Robyn suggests that it might be the ongoing conversation between teachers, and between teachers and parents, that is more transformational of practice than the assessment data itself.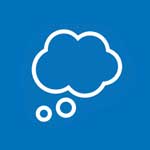 Reflect
Have another look at your learning story. Do you think it is possible to 'hone down' what you have presented? Are the key ideas and learning outcomes really clear, or are they obscured by unnecessary detail? Do you think that by working on being concise and succinct, you might become more efficient at producing really effective assessment documentation?
Now that we are sure that we have really tailored our assessment documentation to highlight the present strengths, interests and needs of children in their learning, we are well placed to think about how to respond. The first step here is to determine an aim or goal for children, and then the intentional acts that you will use to support them to achieve that goal.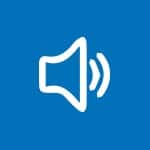 Listen
This podcast offers some ideas about different ways you might respond to children's learning.
Hopefully you are now becoming aware of a range of intentional actions you might take to support learning. The strategy you select for any given interaction with a child will depend on your intentions for supporting that child's learning. Simple actions include positioning yourself near the context of play, and giving children encouragement, listening to them, describing what you see and questioning them about it. Being there means you can offer eye-to-eye contact, smiles, and cuddles, promoting an atmosphere of warmth and caring. This can be used to motivate children's learning, or increase persistence and longer periods of engagement, if these are important goals for a given child. Alternatively, you might want to focus on supporting children's language development, perhaps by, for example, offering rich vocabulary to describe actions and sensations when playing with playdough. Otherwise, a careful description of what is going on might be used to help children identify the salient features of a problem and facilitate problem-solving. With older children, you might ask questions that encourage children to explain their thinking or to theorise about what they are observing. With a well-phrased, intentional question, you can promote children's thinking and curiosity, excite their interest, and initiate learning about a phenomenon. You can also help children to reflect on information, experiences, and feelings, and to extend their communication skills and language.
Other intentional possibilities include modelling particular play actions, art or construction techniques, social skills, or problem-solving strategies and attitudes that you think children would benefit from. You might demonstrate how to join construction blocks together, or what a doctor might say during a consultation with a patient. Finally, you can also offer suggestions (that children can decide to take up or not), perhaps because you see an opportunity to enrich play by developing the storyline or roles further, or because you want to encourage a group to include another child.
We're now going to move on to making that informed response to children's learning. Hopefully the assessment you have produced will help you to know what kinds of strategies will support their child to continue and extend learning in this area.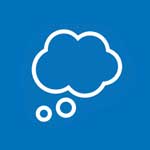 Reflect
Drawing on your own analysis and the comments and discussion you have engaged in with children, parents, whānau, and other teachers, reflect on what have you learnt about this child and their learning through this assessment. What initial thoughts do you have about how you will respond?
Share this reflection with a colleague as the basis for a reflective conversation.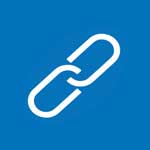 Relate your learning to practice
Determine which aspect of the learning recorded in your learning story you want to focus on to extend, expand, or strengthen for this child. What would be your goal for their ongoing learning? Formulate some plans for extending or expanding children's learning, and write the 'respond' or next steps part of your learning story. You might find it helpful to follow these steps.
Use a heading for the planning section, which helps you to be quite intentional about planning. If planning is absorbed into the main narrative, it has less prominence and significance for readers.
Think about the different ways in which interests and dispositional learning can be extended. For example, a disposition can develop by becoming more frequent, while an interest can become more complex. Both interests and dispositions can be supported to become more wide-ranging (across different areas or activities). Ask yourself:

What do your understandings and hypotheses imply about the next steps for children's learning? For example, if you hypothesised that it is the movement of water as children pour between containers that interests them most, what kind of experiences could you plan next for children?
What are different ways in which children can explore the ideas underlying their play? Exploring ideas in different ways and making a shift from one language/activity to another helps children to create and consolidate concepts and conceptual maps.
What challenges could you offer children that involve them in transferring learning to a new context or to add complexity to an interest? For example, you might strengthen a disposition to take responsibility by offering children an opportunity to take on a new responsibility. The ability to transfer knowledge and skills to a new context demonstrates secure learning for the child.
In what ways would it be useful for children revisit this learning? In what ways could they improve on a product, or on a process for creating something?

Don't restrict planning to activities in the same area or with similar resources. It helps to look for underlying interests and motivations here. For example, a child who is interested in building train tracks may be exploring and motivated by ideas of connection and length. This interest might extend to using masking tape to create lines on the floor, or using long pieces of string wrapped around trees and posts in the outdoor area.
Planning can also include planning to carry out further observation or documentation. For example, look at whose ideas and actions have been documented, and whose ideas and actions are missing. What can you learn about the children and what do you still need to know? How can you find out?
Refer to the pages in Te Whāriki about 'Examples of practices that promote these learning goals' and 'Considerations for leadership, organisation and practice' for ideas for practice in relation to the learning goals which are most prominent in children's learning.
Ensure there are clear links between the learning described in this story, the analysis of this learning, and what you are planning.
Be tentative and express a sense of diverse possibilities and uncertainty about how the child's ongoing learning journey will develop. This will reflect an understanding that dispositions and working theories evolve in unpredictable ways.
Use your planning section to provoke the 'next steps' conversation with children and whānau. Encourage reflection and see the assessment as something that can inspire as well as inform continued learning and exploration. Try using questions such as 'do you think you will need to check on the progress of your plant regularly? How will you do this?'
Let's now get some additional perspectives for the analysis of your observed learning event. Your first task is to engage a colleague in a reflective conversation about your observed learning event, to gain some additional perspectives for your analysis. Then you can choose the most appropriate way to engage children and families in co-analysing the learning that is happening in activities you have documented.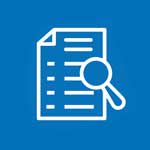 Summary
These are the key points covered in this part of the course:
Effective planning depends on reliable and diverse sources of data and on robust analysis and interpretation. Assessment information should be specific and succinct.
Planning a response to what you have observed and documented in a learning story or other assessment format may involve asking questions to encourage children's reflection and planning, carrying out further observation and documentation, and testing hypotheses about children's interests and intentions.
Planning should be tentative and offer varied possibilities for children's developing learning.
Children's learning can be extended when children are offered new ways to explore underlying ideas, challenges, opportunities to transfer learning to new contexts, or to repeat, revise and improve an outcome.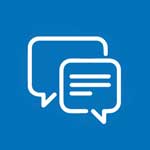 Discuss online
You might like to discuss the following points in the Part 7 forum:
What systems does your early childhood setting have in place to enable you to discuss assessment data as a team, and to engage in shared decision-making and planning for children's learning?
How effective are these systems?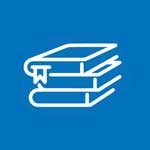 Further reading
Read this account of how West End Kindergarten use the assessment process to identify intentional teaching practices to extend children's learning, which includes examples of planning processes and templates. If you enjoy this one, you might also like to read this account from Kelvin Grove Kindergarten, which also makes reference to the intentional teaching actions planned to promote specific learning goals aligned with the centre's local curriculum priorities.
NB: Both these papers refer to using a CEOS, which stands for Child Experience Observation System, and involves the use of a tablet with software enabling the user to code basic information about different types of play and interaction, such as who the child is playing with or where they go. This information is what is used to produce the graphs.