In this part, we focus on assessment practices in early childhood education, looking at some broad principles for early childhood assessment and the practices that support these principles. In the next part we will explore in more depth different ways to collect information for early childhood assessment and begin implementing some of the ideas of the course in relation to your chosen learner(s). Again, you will find readings, videos, and opportunities for reflection, as well as a chance to relate your learning to practice.
In this part of the course, our aim is to:
Understand the key principles underlying good assessment practice in early childhood education in New Zealand
Consider the principles of high-quality assessment for ECE in relation to your own practice
Develop an understanding of curriculum priorities in your own setting
This will involve:
Watching a video in which Sue Cherrington explores how assessment supports intentional teaching
Reading about principles for assessment in early childhood
Reflecting on your current practice in relation to the principles for assessment in early childhood
Reading about what to assess and how this depends on context
Reading about a Kaupapa Māori approach to assessment
Considering curriculum priorities in your own setting through a reflective conversation with a colleague
You can also find suggested further reading on the topic of assessment at the end of this section, including some examples of one centre's approach to assessment and planning. There is also an option to discuss your early childhood setting's current assessment practices in the online forum.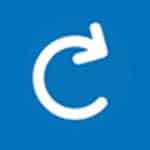 Revisit your learning so far
What are some of the actions an intentional teacher might take to further children's learning, and why are these important?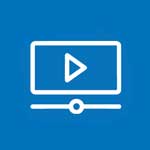 Watch a video
In this video, Sue Cherrington discusses a range of different kinds of assessment and their link to learning.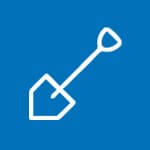 Delve deeper
Sue reiterates one of the key ideas about assessment in early childhood – that it is principally a formative kind of assessment, to see 'where we might go with a child's learning'. Assessment supports teachers to see what the next steps for children's learning and development might be. Note that assessment is not primarily for reporting to parents about what children have been doing at the centre. Instead, we need to think more about gathering the information that is needed to help understand where children are at, what they are thinking, and what motivates their learning. However, at the same time, as Sue says, our assessments also can inform families, whānau, and children themselves about the next steps for learning.
Sue refers to a range of assessment techniques that might be useful to teachers. You are undoubtedly aware of the possibilities of video recording (even if you hadn't previously considered having children wear a GoPro camera). Sue also suggests traditional observation techniques might be helpful. By 'traditional', she means techniques such as running records (where you write a list of everything the child says and does in a 5- or 10-minute period) or time sampling (where you write down where the child is playing, and with what and whom, at 10-minute intervals across a morning or afternoon). Sue says that teachers can use a range of techniques to collect information about children's learning: what is important is not the data collection tool itself but how we use the information we collect. She recommends integrating the information you gain from different sources, and gaining the perspectives of others, particularly colleagues and the child's family and whānau. This will enable you to develop a rich picture of the child and their learning, and help guide intentional teaching. These are key ideas that we will explore in greater depth as we go through the course – for now, it is important to be aware that effective assessment depends on a range of methods for effective observation and information-gathering that are then integrated in an account of a child's current learning progress and needs.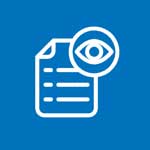 Read
Read 'What is assessment in early childhood education?' and think about the potential links between assessment in early childhood education and the practice of intentional teaching.
What is assessment in early childhood education?
Assessment can be defined as the ways in which, in everyday practice, teachers observe children's learning, endeavour to understand it, and put their understanding to good use. Assessment in early childhood education plays an important role in supporting positive outcomes for children by informing what is taught and how. Research shows that ECE that uses effective and appropriate assessment is an important contributing factor to children's success in future learning and education.
Assessment in ECE serves multiple purposes, including:
enhancing children's learning and development, through giving feedback, and enabling teachers to extend their knowledge, skills, and achievements
documenting the learning that has occurred and creating summative accounts of progress
evaluating and improving pedagogies and practices, and the programme
analysing and improving the physical environment
appraising and improving teacher-child and peer interactions
enhancing relationships with families and whānau
identifying children who need additional support.
Usually assessment should be formative – used to influence learning in the immediate future. However, summative accounts – informing children, families and others about children's learning and progress over time – can be useful for transition processes.
Formative assessment can be formal or informal. Informal assessment occurs in the moment as teachers observe, listen and participate in experiences with children. It informs teachers' responses, in terms of their actions or changes, and helps children reach immediate and long-term goals. Formal assessment involves recording observations for further analysis and reflection, as well as to create a record over time. It enables teachers to identify changes in children's interests and capabilities, and consider longer-term plans and strategies to support these. Both formal and informal observations and assessments are used to plan programmes and activities that allow children to develop their interests in a child-initiated context.
Principles for assessment in early childhood in New Zealand
Te Whāriki, New Zealand's early childhood curriculum document,offers clarification on the purposes and strategies for assessment in early childhood. It recommends a strong focus on formative feedback, as well as alignment with the four principles that underpin the curriculum document. This means assessment should:
1. Enhance the mana of the child, and the child's sense of him or herself as a capable person and competent learner (Empowerment ǀ Whakamana principle)
This means teachers need to recognise children's individual strengths and abilities, and notice and respond to their initiatives.
2. Take account of the whole child and reflect the holistic way in which children learn, based on the context of children's activities and relationships (Holistic development ǀ Kotahitanga principle)
This means teachers need to draw on their wide knowledge of each child when interpreting, and invite families to contribute knowledge of children's capabilities at home and in other settings. As learning is influenced by the environment and by relationships between children and teachers, these should be recognised.
3. Include families and whānau (Family and Community ǀ Whānau Tangata principle)
Assessment should be a social practice where teachers, children, parents and whānau engage together in assessment and the planning based on it. Te Whāriki suggests that assessment takes place within a learning community that co-analyses children's activity, and co-constructs goals. Rather than the one-way relations in which teachers report progress and learning to families and children, this involves the sharing of power to make assessment and planning decisions.
4. Recognise the people, places and things that support children's learning (Relationships ǀ Ngā Hohonga principle)
This means children's learning should be assessed in context, and assessment documentation should reflect the social contexts in which children are learning. It will involve giving meaningful descriptions of the environment and the people and objects in it that influence learning, as well as taking account of the children's cultural contexts.
The socially constructed nature of learning and assessment
ECE teachers play an important role in documenting children's knowledge and activity in photos, recordings, and written accounts which can then be analysed, scrutinised and reflected upon. This means that 'epistemically responsible assessment' (where teachers carefully consider why they choose to assess what they do, how they make judgements, how they know, and what they do with what they know) is important. Teachers should recognise their personal contexts, histories and cultures that influence their interpretations of, and plans for, learning, and be open to alternative perspectives and vocabularies for describing learning that might open up their thinking around children's learning, rather than attempt to provide a singular and objective truth about their capabilities.
Multiple interpretations of children's learning can also better reflect the way in which the development of capabilities in early childhood is often unpredictable and fluctuating, and entwined with children's social contexts and relationships.
Click here to read the full version of this research review, with references.
Kei Tua o te Pae and Te Whatu Pōkeka are assessment frameworks consistent with the ECE curriculum document Te Whāriki. There are also a range of tools available to help you collect different information through observation – we will hear more about these later in the course.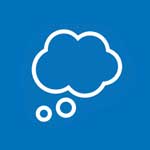 Reflect
Reflect on the following question and write a personal response:
How confident do you feel to enact the principles of Te Whāriki, or your national curriculum if you are based outside of New Zealand, in your assessment practice? For example, in relation to Te Whāriki's principles of Empowerment ǀ Whakamana, Holistic development ǀ Kotahitanga, Family and Community ǀ Whānau Tangata, or Relationships ǀ Ngā Hohonga, you might like to reflect upon how well your current assessment practice:
protects and enhances the mana of the child? (principle of Empowerment ǀ Whakamana)
takes account of the multiple contexts and activities in which children live and learn? (principle of Holistic Development ǀ Kotahitanga)
effectively includes family and community perspectives? (principle of Family and Community ǀ Whānau Tangata)
recognises the role of relationships with people, places and things in children's learning? (principle of Relationships ǀ Ngā Hohonga).
Our early childhood curriculum documents also guide us in the kinds of learning we should be assessing. In New Zealand, Te Whāriki focuses on two principal learning outcomes, as the next short extract outlines.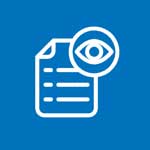 Read
Continue reading from the 'What is assessment in early childhood education?' resource, with this short section about the aspects of children's learning to assess. As you read, think about how what is assessed depends on the aims and aspirations of teachers and parents, and is influenced by context and policy.
What aspects of children's learning to assess
In early childhood, progress in learning develops when attention is paid to children's strengths, interests, and dispositions. The aim is to use assessment to recognise and build upon existing behaviours in a wider and deeper range of contexts. This means focusing on children's developing knowledge, skills, attitudes, and dispositions as related to Te Whāriki's strands and learning outcomes, with a particular focus on positive learning dispositions such as courage, curiosity, trust, playfulness, perseverance, confidence, and responsibility. Dispositions are considered very important for early childhood learning skills. Dispositions describe being ready and willing to learn. For example, there is a big difference between being able to read and being disposed to read (being ready and willing and having the disposition to be a reader). Positive learning dispositions are essential to the cultivation of effective learning skills.
Also important are the dispositional behaviours that children display for approaching learning; for example: taking an interest, being involved, persisting with difficulty and uncertainty, taking risks, asking for help, expressing a point of view, or sharing knowledge. The acquisition of skills and knowledge provide the context for practising the deeper learning associated with dispositions. As children approach transition to school, a greater emphasis on literacy and mathematical concepts, and self-management skills can be useful.
Remember that what is assessed reflects what is valued, by teachers, families, and learners themselves.
Our next reading looks at assessment in a Kaupapa Māori context, and provides a great example of the way that assessment practice and priority goals must be tailored to each early childhood setting and their particular community.
As you read 'Kaupapa Māori assessment', think about the ways in which 'what to assess' looks different in this context.
Kaupapa Māori assessment
Culturally responsive assessment, which informs culturally responsive teaching, is recognised as laying a strong foundation for future learning and education success, particularly for priority learners. Children's achievement is improved when language and culture are consistent between home and ECE. To enable this, Kaupapa Māori assessment approaches have been developed by ECE centres in collaboration with New Zealand researchers. Kaupapa Māori involves perceiving the world from a Māori perspective and normalising Māori values, behaviours and understandings as valid. It entails implementing Māori processes and understandings within a Māori philosophical framework.
Kaupapa Māori places the concept of the empowered child with unique strengths, abilities and competencies at the centre of understanding about learning and assessment. This allows learning and assessment to be influenced by Māori ways of knowing and being, expectations of success and support for the aspirations of Māori whānau. Accordingly, approaches to assessment empower Māori children, acknowledging their unique cultural capital and enhancing the mana of the child and their whānau.
There are three Māori concepts that describe the stages of the learning process:
Mohiotanga: what the child already knows and can do, which they bring to the learning experience
Mātauranga: the challenge involved in learning something new and the struggle of learning as the learner comes to understand it
Maramatanga: the understanding and feeling of achievement that comes from the struggle
Recognising Māori identity
Kaupapa Māori assessment begins with the recognition of what and who children bring to the ECE setting: their strengths, history, traditions, whānau and whakapapa. It is essential not to marginalise the child's Māori identity nor focus on perceived deficiencies. The Māori child emerges from their family and cultural traditions, and is strongly linked with their whānau, hapū and iwi. Their holistic wellbeing is linked to their whakapapa, through which the child inherits many characteristics, including mana (potential and spiritual power), mauri(living essence) and wairua (spiritual self). The following concepts are key:
A learning child with endless potential and possibilities, like a seed that is open to growth and development. The child uses energy to absorb new knowledge and learn from new experiences, people, places and things through the processes of mohiotanga, mātauranga and maramatanga. New knowledge contributes to the child's resilience and enhances their mana.
An emotional and spiritual being with wairua, linked to spirituality, and the unique attributes the child is born with, which help to define his or her place in the world. Teachers need to recognise and acknowledge who the Māori child is and his or her links through ancestors to the spirit world.
A powerful child with mana, derived from their spiritual power (mana atua). Almost all activities are related to upholding mana, while learning and education can enhance mana. The child's mana needs recognition and must be nurtured. The expression and assertion of mana includes standing up for oneself and others, sharing ideas confidently, and having a positive self-concept and views about one's relationships and place in the world. Children need to have a strong sense of identity and belonging.
The child as life force with mauri, which remains with them all their lives. It is important for the child to be physically and socially well, so that mauri is in a state of balance. Mauri is linked to positive self-esteem, learning, knowledge, enlightenment, respect and harmonious relationships with others and with the world. The mauri of the child can be protected and nurtured by respecting and valuing each child and supporting them to engage in learning.
What does this mean for assessment practice?
Māori learners should be observed and recognised as children of their indigenous culture in ways that accept, value and sustain the child's individuality.
Assessment should reinforce views of the Māori child as holding personal and collective power, potential, resilience, strengths and aspirations, and focus on promoting and encouraging the growth of the child's mana.
Assessment should make visible learning that is valued within te ao Māori. This means developing a kaupapa for Māori learners that underpins practice. For example, teachers might identify particular Māori values that are significant for their setting, such as manaakitanga (caring, friendship, love and nurture), whānaungatanga(relationships and responsibilities), rangatiratanga (leadership, confidence, self-determination) or whakatoi (playfulness and cheekiness). Articulation of guiding values aims to strengthen the place of Māori in the world, and encompass all the important dimensions of learning for a Māori child.
Whānau engagement and contributions are crucial to a vibrant kaupapa Māori assessment process.
To read the full research review on The Education Hub website, click here.
While many of the principles for quality assessment are the same across contexts, in this case the particular beliefs and knowledge systems of Māori guide the focus of assessment. It is important that you and your team consider your local community and context, and ensure that you focus curriculum content and your assessment of children's learning on the aspects that are of most importance to families and communities. We call this a local curriculum, and it involves looking at the broader, mandated curriculum (in New Zealand, this is Te Whāriki) and choosing some particular priorities on which to place special focus and emphasis, in accordance with the aspirations and needs of your community and place.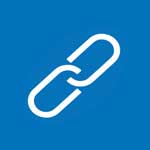 Relate your learning to practice
Think about your local curriculum, or the curriculum goals and strands that you, your early childhood setting, whanau, and community value most for the children you serve, so you can begin to determine what to assess in your context. Find a colleague (someone whom you can trust and who you think will both challenge and support your thinking would be ideal), and use the questions below as the basis for a reflective conversation. To support your conversation, it might be helpful to print out the questions.
What are the curriculum priorities of your setting, and how is this informed by Te Whāriki (or the curriculum that guides early childhood curriculum if you are outside of New Zealand)?
What do you know about family and community aspirations for children and how do these inform your local curriculum?
How will your local curriculum influence what you choose to assess?
How can your local curriculum priorities be adapted to respond to the strengths, needs and aspirations of your focus child and their family?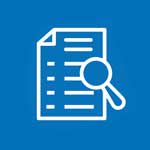 Summary
The main points to take away from this part:
Using effective assessment approaches contributes to children's success in future learning.
The purposes of assessment in ECE include:

to plan extensions of children's learning
to document progress
to evaluate and improve pedagogy, programmes, environments, and interactions
to improve relationships with families and whānau
to identify children needing additional support.

The principles of Te Whāriki inform quality assessment practice. Quality practice in assessment:

enhances the child's mana and sense of competence (Empowerment ǀ Whakamana)
reflects the holistic way in which children learn (Holistic development ǀ Kotahitanga)
includes families and whānau (Family and Community ǀ Whānau Tangata)
recognises the people, places and things that support children's learning (Relationships ǀ Ngā Hohonga).

Using multiple tools to assess children, including video and traditional observation techniques, widens the possibilities for the type of information we gain about children's learning.
Developing an understanding of local priorities for curriculum and assessment that are appropriate to your community's context and values is the first step towards an intentional approach to teaching and assessment.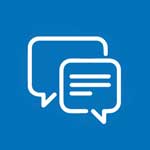 Discuss online
In what ways do you determine local curriculum priorities in your centre? How do you obtain the perspectives of families and communities about important general goals for your group of children? You can join other users on the Part 2 forum to discuss this.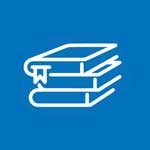 Further reading
Read this more general overview of the principles underpinning assessment in New Zealand's education systems by Associate Professor Alison Gilmore, who introduces the idea of New Zealand's education system as an 'education system that learns'.
For a more practical example of how one centre operationalises their local curriculum in accordance with their identified values and desired learning outcomes, see here and here.
Also look at the guide to assessment in Te Whāriki, pp. 63-4. If you're not familiar with New Zealand's early childhood curriculum, see our guide here.