We've reached the end of the course! In this part, we take stock of what we have learned and how it all fits together to create a robust programme of social and emotional learning for the children in our early childhood settings.
Our aims for this part are: 
To integrate learning from different parts of the course to develop comprehensive programmes for children's social and emotional learning
To plan some next steps following your participation in this course
This will involve:
Reading a conclusion to the course
Reflecting on your learning during the course, and relating your learning to practice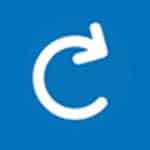 Revisit your learning so far
What kinds of challenging behaviours are known as externalising behaviours? What kinds of behaviours are thought of as internalising behaviours?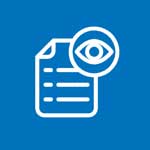 Read
Read about how the different topics of study you have covered in this course fit together into a coherent programme for social and emotional learning.
Course review
In this course, we have shown how important social and emotional learning is for children's ongoing learning and wellbeing, and that skills learnt now in early childhood remain important across the lifespan. These skills are too important to be left to chance! We also have learned that some children may have difficulty learning these skills, particularly given children's neurodiversity and cultural diversity, and we cannot assume that all children will pick up these skills from observing them in use in the early childhood setting. Instead, as teachers, we need to draw attention to the use of these skills, describe them, explain them, and help children put them into appropriate use in context.
The last part of the course, on challenging behaviour, puts forward a sequence of supports for children with the greatest need in this area of learning. What is described here is reflected in the way the course has been presented. First, children need a positive social and emotional climate. They need to be surrounded by positive models of social and emotional competence, and they need to feel socially and emotionally supported. Without this sense of support, which contributes to wellbeing and a sense of safety, we cannot expect children to manage tricky things like sharing equipment or taking turns. They may simply be too concerned with their own unmet needs. A positive climate is also one that is well-structured in that children understand the expectations of them and know how to meet them. Teachers really do need to spend time articulating and reinforcing expectations. This was the focus of our learning in Part 2 of the course.
Next, children benefit from teaching and coaching in social and emotional skills. Parts 3, 4 and 5 of the course focus on emotional learning, social skills, and executive function. These are all skills that can be practised, enhanced, and extended, even for those children who are already picking up a range of skills by seeing them in use in natural settings. For other children, the explicit teaching of social and emotional skills and executive function will be crucial for helping them gain social and emotional competencies. Parts 3, 4 and 5 gave lots of tips about how to teach these skills.
Finally, the course explored how to help children who may have the most significant difficulties with social and emotional learning, which may be as a result of neurodivergence (Part 6) or of using a pattern of using more challenging behaviours to meet specific needs (Part 7), or both. Individualised behaviour support plans, based on assessments of the functions of children's current social and emotional behaviours, can be easily utilised with neurodivergent children as well as children with challenging behaviours, should you notice a need for more targeted and individualised support.
With all this in mind, let's take some time to assess opportunities for social and emotional learning in your early childhood setting. This should help you to notice gaps as well as areas of strength, and help you decide where to dedicate time and energy to improvement.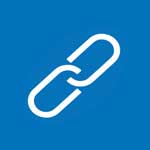 Relate your learning to practice
In Part 2, we asked you to inquire into the social and emotional climate of your setting, using the self-assessment tool from He māpuna te tamaiti. You might like to revisit this work, and the judgements you made about your strengths and weaknesses in regard to creating a positive social and emotional climate for children. We then want you to consider the other key components of a programme for social and emotional learning, and assess your strengths and weaknesses in regard to these. You might consider:
Learning about and managing emotions:
How well do you support children to learn to recognise, understand, and express emotions in themselves and others? In how many different ways do you teach emotion knowledge?
How are children supported with emotional regulation? How successful is this support?
Do all children feel cared for, by teachers and by peers? Are difficulties with behaviour understood and accepted without a sense of shame for any one child?
Social skills:
How well do you support children to learn different social skills for getting on with others in a variety of contexts? In how many different ways do you teach social skills?
How are children supported through conflict? How successful is this support?
Executive function skills:
How often, and in what ways, do you provide opportunities for children to practise executive function skills?
How do you help children to connect executive function games and play to real life contexts for executive function skills?
Neurodivergence:
What sort of understandings do you and your team hold around the strengths and difficulties of neurodivergent children in regard to social and emotional competence? What additional support are you providing?
Challenging behaviour:
How well do you and your team understand the reasons and functions of challenging behaviour for individual children? What support have you put in place?
What does this assessment highlight for you, in terms of areas where you might need to engage in further work and improvement? How might you tackle this? Could this perhaps be a topic for improvement through further investigation and inquiry?
We really encourage you to look at each of these parts of a programme for social and emotional learning and build on them slowly, one by one. If you feel that the social and emotional climate you provide for children, in terms of strong relationships, positive tones and affection, and clear and consistent expectations, needs work, this would be a great place to start. Then you could move on to building in a stronger element of emotion knowledge learning, and looking at how teachers support children with co-regulation. Next you could look at social skills or executive function skills, and begin to increase your intentional teaching in these areas, if this is an area of need. Finally, if you have all of these parts in place, and there are still children with significant support needs, you might look closely at additional supports for them.
We really hope this course has been useful for you in unpacking social and emotional learning and teaching, and supports you in your onward professional development.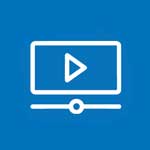 End-of-course webinar
Course director Dr Vicki Hargraves hosted a concluding webinar on October 24. You can watch a recording of it here: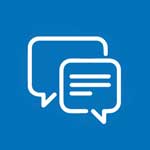 Evaluation
Please take a moment to complete our course evaluation to help us continue to develop and improve our online professional learning. We value your feedback.