We've reached the end of the course! In this part, we take stock of what we have learned and how it all fits together, allowing you to create a programme that will nurture the development of early literacies for all children in your early childhood setting. In this concluding section, the aim is to integrate learning across all parts of the course, enabling teachers to plan programmes that support and enhance the development of early childhood literacies.
This will involve:
Revisiting key points and reflecting on your learning during the course
Relating your learning to practice by planning your next steps on completion of the course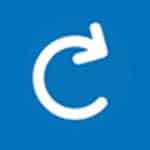 Revisit your learning so far
The following is a summary of some key points we have covered within each part for the course.
In Part 1, we explored fundamental principles underlying early childhood literacies in early childhood settings:
'Literacies' refers to all the ways that human beings make and communicate meaning with others in symbolic ways
The term 'multiliteracies' refers to multiple forms of meaning, across multiple contexts
Literacies are shaped by cultural and intergenerational practices
Literacies are multimodal, and not confined to linguistic texts
Literacies involve oral, auditory, visual, written, tactile, spatial, and gestural forms of communication
The development of literacies starts at birth (or before) and is situated in relationships
Culturally responsive practice includes teachers learning from children and families about their home cultures, languages, and literacy practices at home, and including aspects of those practices in the early childhood setting.
In Part 2, we explored ideas about embodied, nonverbal literacies:
Embodied literacies develop from birth
All children communicate meaning via touch, gesture, and visual and spatial awareness and positioning
Children can explore and extend embodied literacies through play and social interactions
It is important for teachers and families to share information and observations of how children communicate in embodied ways so that their capabilities are not missed or misinterpreted
Digital technologies are a potential way for teachers to share stories and other aspects of literacy with children multimodally, combining features such as text, images, and sound.
In Part 3, we looked at ways that early childhood teachers can support spoken and written literacies:
Oral languages, which encompass speaking and listening, and include important areas of focus like vocabulary, comprehension, and children's experiences at home
Phonological awareness, or building awareness of sounds in words by playing with rhythm, syllables, rhyme, and phonemes (sounds)
Print awareness, or building awareness that written symbols carry meaning, and that sounds correspond with letters.
In Part 4, we considered stories as a vital aspect of literacy learning:
Stories bring together embodied and verbal aspects of making meaning
Stories are a way to connect children with symbols of their own and others' cultures, underscoring the importance of partnering with families to learn about stories shared at home
There is a multitude of ways that stories can be shared – books are important, as well as oral storytelling, music and songs, conversations, photos, and a variety of different media
Storytelling can be fostered when teachers plan ways to support children to tell or enact stories in many different ways in early childhood settings.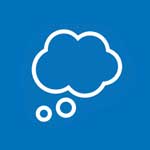 Reflect
What aspects of early childhood literacies (below) do you now feel you understand more as a result of learning through this course? What would you still like to learn more about?
Key principles underlying literacy in its many various forms
Embodied, nonverbal literacies
Spoken and written literacies
The importance of using a wide range of stories as one vital aspect of literacy for young children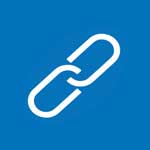 Relate your learning to practice
At each stage of learning in this course, we have presented opportunities for you to reflect upon and relate the course content to your own practice. You might like to revisit this work, and the judgements you made about your strengths and weaknesses in regard to creating a positive environment along with interactions that support early childhood literacies. We now invite you to consider some of those key areas again, in order to identify the next steps you will take to further embed the learning in your everyday practice.
Here are some questions to revisit and consider either on your own, or in your team:
Literacies as ways of making and sharing meaning, shaped by culture:
What is the shared understanding of early childhood literacy or literacies in your early childhood setting?
What are the different ways that you have observed children communicate meaning with others in your early childhood environment?
What aspects of literacy have you tried to support and extend with children in your setting?
How might you seek to understand and learn from families about their cultures and literacy practices at home?
What are some ways that you could support and promote children's home cultural literacy practices in your early childhood environment?
Embodied, nonverbal literacies:
In what ways have you seen children in your centre communicate meaning in embodied, nonverbal ways during play interactions and everyday routines?
Can you think of times that children use combinations of body language, facial expressions, images, space, objects, sounds, speech, and print to make and share meaning with others?
In what ways do children learn about and through digital technologies using visual, tactile, auditory, and other modes in your early childhood setting, and how could you further extend these aspects of learning?
Spoken and written literacies:
In what ways do you and your team intentionally support and extend children's oral languages, phonological awareness, and print awareness in your early childhood centre?
As a teacher or teaching team, do you have favourite activities for fostering children's phonological and print awareness in your early childhood setting?
What new things will you try to further support children's vocabulary, sound, and print awareness?
How do you intend to find out more from families about home languages and key words and phrases you can include during your everyday interactions for children?
Stories:
What kinds of stories do you share with children in your early childhood centre (such as books, oral storytelling, role-played stories, songs, conversations, and learning stories)?
Can you identify stories that represent aspects of home languages and cultures for particular children?
As a teacher or teaching team, what are your strengths in sharing stories with children? What ideas or strategies would you like to develop further?
How will you encourage children to actively participate in a range of different stories, as listeners and tellers, in embodied and verbal ways?
We encourage you to revisit these questions from each part of the course as a starting point to helping you design a programme that will address the multiple facets of literacy learning in your early childhood setting. Reflecting as a teaching team on your understandings of literacy or literacies is a good place to start. Then you could move on to considering ways to support and extend embodied, nonverbal, and verbal literacies while drawing on what you learn from children and families about their cultural literacy practices at home. Finally, discussing ways that you will support children to engage in stories as listeners and active tellers, using a variety of media including books, oral stories, and play, is also an important way to nurture literacy in early childhood settings.
We hope this course has been useful for you in unpacking literacies in early childhood, and most of all in supporting you in your ongoing professional development.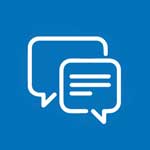 Evaluation form
Please take a moment to complete our course evaluation to help us continue to develop and improve our online professional learning. We value your feedback.