In this part of the course, we focus specifically on spoken and written literacies in early childhood contexts, recognising oral languages and print as important ways that young children learn to make meaning for themselves and to communicate meaning with others. As with embodied, nonverbal literacies, the development of spoken and written literacies starts from birth (some say even before), and is shaped by cultural practices at home. Children enter early childhood settings with prior knowledge of communication, languages, and print as experienced in their family homes.
In this part of the course, we will consider the following aspects of spoken and written literacies in early childhood settings:
Oral languages, including speaking and listening, vocabulary and comprehension, and children's experiences at home
Phonological awareness, or building awareness of sounds in words by playing with rhythm, syllables, rhyme, and phonemes (sounds)
Print awareness, or building awareness that written symbols carry meaning, and that sounds correspond with letters
We will also focus on ways that early childhood teachers can encourage children to develop spoken and written literacies through everyday interactions.
This will involve:
Watching a video in which Professor Claire McLachlan talks about how to support spoken and written literacies in early childhood settings
Reading about the skills and knowledge that underpin later literacy development
Watching a video in which the teachers we met in Part 2 of the course discuss the ways in which they promote spoken and written literacies in their different contexts
Reflecting on your own practice in relation to the promotion of spoken and written literacies
Building on your inquiry into your focus child by looking at how they learn and use spoken and written language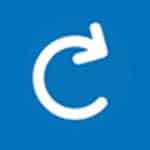 Revisit your learning so far
What have you learned so far about the ways your focus child uses different kinds of literacies through play (gestural, tactile, spatial, visual)? What did you learn from the parents and/or family? Did you see any patterns in how the child engages in literacies across both home and early childhood settings?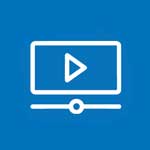 Watch a video
Listen to Professor Claire McLachlan from Federation University in Australia talk about key aspects of spoken and written literacies, and how teachers can help to foster children's oral languages and their awareness of speech sounds and print in early childhood settings.
Introducing Claire McLachlan
Professor Claire McLachlan is the Executive Dean of the Institute of Education, Arts and Community at Federation University Australia. Claire became involved with early childhood through Playcentre with her oldest son and became fascinated with early literacy when her second son had reading difficulties on school entry. She did her PhD on how literacy was promoted and practised in New Zealand kindergartens, and has completed several other studies of literacy in ECE settings. She has strong interests in curriculum, pedagogy, assessment, and evaluation. Claire was privileged to be a member of the writing team for the revision of Te Whāriki (Ministry of Education, 2017) and has been the editor of the New Zealand practitioner journal, Early Education, since 2006.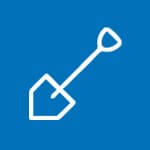 Delve deeper
In her interview, Claire talks about the critical aspects that underpin the development of spoken and written literacies in the early years, including the importance of teachers knowing about oral language, phonological awareness, and print awareness. Here is a summary of some key points to consider under each of those areas:
Oral language – children learn about language through listening and speaking with others in their homes and early childhood environments. Children develop both language comprehension (understanding), and expressive language (being able to use words and sentences). Vocabulary refers to the words that children understand and can use – their vocabulary builds as they learn through rich experiences and everyday interactions with others. Children's language comprehension develops as they gain an understanding of the meaning of words and sentences, along with knowing when and how to use language socially as they engage in conversations and play.
Phonological awareness – an awareness that words have structure as well as meaning. Phonological awareness includes learning about rhyme, rhythm, syllables, and being able to identify sounds, or 'phonemes', in words (known as phonemic awareness). Identifying and using these features of sounds and words are central to the later development of reading and writing, where children start to access meaning via print.
Print awareness – being able to listen and identify sounds, syllables, and rhyme is an essential foundation for children to learn to match the sounds they hear to the corresponding letters and words that they see in print. In addition to phonological awareness, creating a print-rich environment and intentional interactions provides children with opportunities to learn about all the ways that we use print to communicate (such as drawing a picture, writing a birthday card, reading a recipe while baking, or searching Google maps for directions). Through interactions that support print awareness, many children will start to identify sound-letter combinations as they see the written symbols in their early childhood environment – for example, they may be interested in looking for the letters in their own name.
Further practical tips and ideas for supporting language, phonological awareness and print awareness are included in the rest of Claire's interview in the Further Reading section at the end of this part of the course. You will also find more ideas and resources related to each of these areas.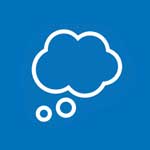 Reflect
In what ways do you and your team intentionally support and extend children's oral language, phonological awareness, and print awareness in your early childhood centre?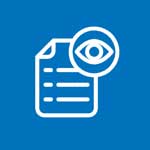 Read
In the following research review, Professor Claire McLachlan further highlights essential aspects of lifelong literacy success in reading and writing.
Literacy development is about both nature and nurture
Most children are born with the potential to develop literacy but require both access to literacy resources and mediation from adults and other children to help them develop literacy skills. This helps children develop unique 'funds of knowledge' about literacy to bring to their literacy learning.
Teaching strong literacy skills in early childhood has a lifelong effect on their learning and achievement
When children start school with limited experiences of literacy relative to their peers, this creates what is known as the Matthew effect, whereby the more experienced children learn more while the less experienced children fall further behind, and the gap between the two groups grows. Children who have had rich experiences before reaching formal schooling usually learn to read and write without much difficulty, but those who lack these experiences or who have learning difficulties may struggle to learn, and the difficulties that stem from this initial disadvantage can still be observed until the age of about 10.
Teachers need to know what the predictors of reading achievement are and be able to recognise them when observed
Key predictors of children's literacy achievement include knowledge of the alphabet, phonological awareness, the ability to rapidly name objects, letters, numbers, and colours, the ability to write their own name, and the ability to remember spoken information for a period of time. Knowledge of letter-sound correspondence is not essential in early childhood, but children should recognise that different letters have different sounds. Other important skills are knowledge of print conventions and symbols, being able to match and discriminate visual symbols, and finally a strong oral language base and rich vocabulary (which are incredibly important for children's listening comprehension).
An understanding of the alphabetic principle is also a significant development, in which children comprehend that the sounds that they are hearing can be represented in print. This helps children with decoding (reading) and encoding (spelling) words. During early childhood, children put all these understandings about literacy together, providing a solid foundation for them to build upon in the early years of school. The school-based Literacy Learning Progressions are helpful for understanding what skills, abilities, and dispositions are important on school entry.
A literacy curriculum is wide enough to incorporate the familiar while unlocking the unfamiliar
This idea is helpful for building on children's home experiences while ensuring a rich range of literacy experiences for every child. Literacy in the home may be different to what they experience in ECE settings: for example, it may primarily involve digital devices, or it may be strongly related to church activities. Teachers can use a profile sheet as children enter the early childhood service or talk to parents about what the child enjoys at home, as well as providing suggestions of literacy activities that might suit families to do at home.
Using different kinds of story reading promotes all kinds of emergent literacy skills
One approach to story reading involves print referencing, in which teachers focus on the print and emphasise aspects of print during the reading. Another is a dialogic style of reading where teachers engage in dialogue with children around the book, questioning, predicting events, and explaining new words. Books that are full of rhyme and rhythm are helpful for developing phonological awareness. Working with small groups may be more effective than running a large group mat-time and, wherever possible, teachers should commit to reading to children every day and ensure that all children get equitable opportunities for sharing books with an adult.
If children have a strong foundation in their first language, it is easy to build English on top of it
It is important that teachers encourage children's home language(s) and build on these to support their understanding of English. They should find out about children's skills in their home language by talking with parents (using a translator if necessary) about things such as whether children recognise the symbols that are used in the home script, whether they are interested in hearing stories, and if they use some of the words that they hear in those stories.
The learning outcomes in Te Whāriki's Communication strand can help teachers to think about methods of data collection for recording children's progress
Some data collection might be spontaneous, such as when you see a child writing a letter or hear children using the language of a story you've read, but otherwise teachers will need to actively seek data on children's literacy development. A digital portfolio for literacy can be useful for collecting audio, video and photographs, and revisited every three to six months to determine children's progress.
To read the full version of this review, with references, click here.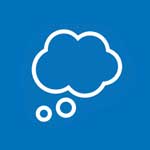 Reflect
In the article, Claire emphasises ways that teachers can foster oral and visual or written literacies in early childhood settings, which recall suggestions in the reading in Part 1. Think about your own practice. What are your strengths as a teacher or teaching team in supporting oral and written literacies in your setting? What areas would you like to develop further?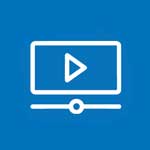 Watch a video
In this video, Jodi and Kelly from Stokes Valley Kindergarten and Irene & Angela from Elim International Kids ECE talk about specific ways they facilitate spoken and written literacies as part of their everyday interactions with children in their settings. They also discuss how they incorporate children's home languages into their programmes and interactions.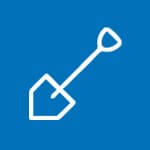 Delve deeper
Jodi and Kelly talk about supporting oral and written literacies through their child-led programme at the kindergarten. As teachers, Kelly and Jodi see it as their role to work with and alongside children to create opportunities for children to express themselves and to interpret the world around them. Kelly and Jodi also talk about using intentional strategies to facilitate rich conversations and social interactions during everyday play and care moments. They look for teachable moments, describing, role-modelling during play, and providing repetition of language as examples of intentional strategies that help to build and extend children's oral and written literacies. Similarly, Angela and Irene talk about the importance of setting up opportunities for infants and toddlers to explore and express themselves at their own pace in different domain areas, including books, art, music, and dramatic play. Teachers in both centres refer to the importance of having a print-rich environment, where children can see written texts and refer to them.
Kelly and Jodi also describe the ways they nurture and promote the home languages of all children in their kindergarten by fostering relationships with parents and families. The concept of ako is important here, recognising that teachers are sometimes learning from parents and asking about how best to support their home languages in the kindergarten. Teachers make the effort to use children's home language in their learning stories and other documentation shared with families.
Angela and Irene also talked about learning from families about languages used at home, and they keep a note of words and phrases relating to everyday routines such as eating and sleeping that they can incorporate and use with all the children to promote shared understandings of culture in the centre. Songs or waiata are another way to promote children's home languages, as well as the languages of others in the early childhood setting.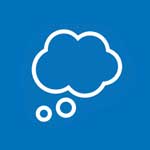 Reflect
Jodi and Kelly talked about using intentional strategies to support spoken and written literacies in their kindergarten. Claire also talked about some fun ideas for fostering phonological and print awareness in her video. As a teacher or teaching team, do you have favourite activities for fostering children's phonological and print awareness in your setting?
For further inspiration, check out following resources and the ideas on supporting phonological and print awareness in the reference list.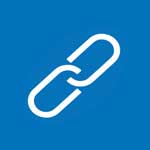 Relate your learning to practice
Over the next week, record one or more aspects of spoken and written literacies in relation to your focus child. For example, you could choose one of these ideas:
observe and record how the child demonstrates their understanding of spoken language during play and conversations
observe and record how the child expresses themselves using sounds and words during everyday interactions in the early childhood environment – what are some examples of the vocabulary they use?
if the child's home language differs from the language used in the setting, ask the family to share some words and phrases they use at home, then share these with other children and teachers. What are some other ways you could reinforce children's home languages in your early childhood environment?
try out some of the ideas to encourage phonological awareness during play and conversations (rhythm, rhyme, syllables, identifying the first sounds in words)
try out some of the ideas to encourage print awareness during play and conversations, or think about how you could enhance your environment to ensure it is print-rich and stimulating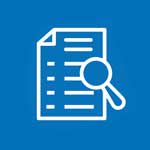 Summary
In Part 3 of the course, we learned that:
Oral language is an essential foundation for learning to read and write
Rich oral language environments at home and in the early childhood setting support the development of children's vocabulary, comprehension, and ability to express themselves verbally
Phonological and print awareness are key to the development of children's literacy, and there are many ways that teachers can explicitly and intentionally support these
It is important to support children's home languages and to foster links between home and the early childhood setting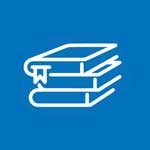 Further reading and resources
Recommended books and articles
Hamer, J., & Adams, P. (2003). The New Zealand early childhood literacy handbook: Practical literacy ideas for early childhood centres. Dunmore Press: a useful book focusing on early literacy in ECE. See chapter 9 on highlighting phonemic awareness and letter-sound relationships.
Weitzman, E., & Greenberg, J. (2010). ABC and beyond: Building emergent literacy in early childhood settings. The Hanen Program: this book contains ideas for addressing building blocks of oral and written literacies, including conversations, vocabulary, comprehension, phonological awareness, and print knowledge.
Videos
Interview with Professor Claire McLachlan: hear more practical tips and strategies for developing phonological awareness, alphabet knowledge, and early written literacy from Professor Claire McLachlan of Federation University.
Webinar with Professor Claire McLachlan: Claire goes into more detail about the importance of early oral language and literacy experiences in a webinar with The Education Hub.
Further reading on specific strategies for supporting oral language and communication
Further reading on listening and phonological awareness
Further reading on print awareness
Pullen, P. C., & Justice, L. M. (2003). Enhancing phonological awareness, print awareness, and oral language skills in preschool children. Intervention in School and Clinic, 39(2), 87-98.
Justice, L. M., & Sofka, A. (2010). Engaging children with print: Building early literacy skills through quality read-alouds. New York: Guilford Press.
Reading at home together: tips for parents of young childrenby Vicki Hargraves
The Hanen Centre. Building your child's print knowledge with There's a Giraffe in My Soup. Tips on how to POP (Point Out Print).
Te Kōrerorero | Talking Together: a resource for strengthening effective teaching practices around early communication, oral language, and literacy
See in particular:
pp. 13-15 Descriptive language strategies and pp. 22-25 Expanding vocabulary
pp. 41-42 Word play and phonological awareness and pp. 48-50 Extending phonological awareness through music and songs