In Part 1, we focus on establishing the core principles that will underpin the consideration of early literacy throughout this course.
In this section we will consider:
What do we mean by 'literacy'?
Multiple forms of literacy in early childhood education settings, including embodied, spoken, and written literacies
The importance of teachers partnering with families to understand and build on home literacy practices
This will involve:
Reading about early literacy and ways to support it in early childhood settings
Watching a short video with Professors Mary Kalantzis and Bill Cope about the concept of multiliteracies
Reflecting on how you conceptualise literacy and multiliteracies, and thinking of examples you see in your own setting
Watching a video with speech-language therapist Hana Tuwhare on a kaupapa Māori perspective on literacy
Reading about culturally responsive practice in early childhood education
Making a start on an extended inquiry into the language and literacy knowledge of your focus child
There is also a range of resources in the further reading section to help you extend and build on your knowledge about early literacy.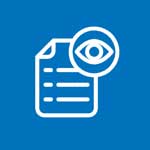 Read
Read An introduction to supporting early literacy, which provides an overview of these key ideas. Some of these ideas may feel familiar to you, while others may challenge or extend your notions of how children learn about and through literacies. As you read, think about the many different ways children in your early childhood setting make and communicate meaning with others using their bodies, gestures, oral language, sounds, and print in everyday social interactions. We will be exploring these ideas (and more) in each part of this course.
An introduction to supporting early literacy
Literacy is the way that we communicate with each other using symbol systems. Traditionally the term 'literacy' has been used to refer to skills in reading, writing and maths, but many in the field of early childhood education now consider 'literacies' as encompassing a wider range of ways that young children communicate meaning with others including oral language, play, movement, mark-making and technologies. Literacies vary across cultures, and children learn to communicate in ways that reflect their home learning environments. The development of literacy begins from birth, well before children formally learn to read, write or talk. This is sometimes referred to as emergent literacy. Teachers, family members and peers all play a significant role in helping young children to develop literacy in early childhood education settings.
How can early childhood education teachers support early literacy development?
The development of children's language and literacy skills are essential for their cognitive development, literacy achievement and academic skills, as well as for their social skills and mental wellbeing. Research shows that teacher-child interactions are a critical aspect of supporting children's language and literacy learning in educational settings. Teachers can foster and extend the development of early literacy development in many ways.
Oral language and social interaction
Teachers and peers are communicative partners who play an important role in supporting children's early literacy development in ECE settings. Communication encompasses oral language and social interaction, including the understanding and use of spoken words (receptive and expressive language) as well as non-verbal aspects of communication such as body movements, gestures and facial expression. Communication also involves the sounds used in language (phonological awareness).
Engaging in reciprocal interactions provides opportunities for children's oral language and social skills to develop. This supports literacy development, because children learn that communicating face-to-face with others involves using symbols that represent and express their thoughts and feelings, just as in other forms of literacy. Spoken or signed words are examples of symbolic systems that represent concepts such as people, places, actions and things. Gestures like pointing or waving are also symbolic actions that allow us to communicate our intended meanings. A child's vocabulary, encompassing both the words that they can understand and those they can use, is one important foundation underpinning early literacy development.
Interactive play provides an important context for young children to build their literacy skills, especially if teachers intentionally provide play opportunities that extend language and communication through social relationships. Through play, children can interact with their peers and adults using a range of symbolic forms of communication involving listening, taking turns and expressing themselves using their body movements, gestures, speech sounds, words, and printed pictures or words. Pretend and sociodramatic role play also provides children with the opportunity to take on roles and make up stories, linking characters to actions or events as their stories unfold.
Listening and making sounds
Listening and speech-sound awareness (phonological awareness) are also an important foundation for literacy, particularly in terms of supporting language comprehension and the understanding of the sound system needed for later spelling and reading skills. Locating and identifying environmental sounds in the presence of other background noise is a playful way of introducing the notion of listening to speech sounds in words and sentences. Stop what you are doing every so often and pause for at least five seconds, asking children to listen: 'what can you hear?' You can do this while you are inside or outside. You might hear traffic noises, people talking, the wind, rain on the roof, music playing, or the phone ringing.
Point out the noises, sounds and rhyming words you can hear as you are singing, playing, talking and reading with children (for example, 'The cat sat on the mat… hey, cat and hat rhyme!'). Play around with making different sounds and noises too (for example, in Old MacDonald, 'The cow says "moo" – can you make that noise too?'). Encourage children to think about the sounds they can hear in words, and see if they can think of more ('What else starts with M? Does anyone have a name that starts with M'?). Think up silly sentences that use alliteration or start with the same sound ('My mum makes muddy muffins!'). It is important to keep this fun, rather than the repetitive drilling of sounds and letters!
Engaging with a range of texts
Texts can be oral, visual and aural. They are forms of communication that can be spoken, sung, read, written and listened to in different languages and modes. Children learn about literacy by exploring their senses of looking, hearing, touch and through movement. Waiata (songs), rhymes, poems and pūrākau (oral stories) all include important forms of literacy that children enjoy and that connect them to their family and cultural backgrounds. In all cultures there are songs and stories that primarily involve speaking and listening without using written texts, so it is important to talk to families about what kinds of literacy are important to them and experienced by children at home in order for them to be incorporated in ECE settings.
Songs and rhymes support early literacy by providing children with opportunities to listen and express themselves using rhythm, rhyme, gestures, sounds and words. Young children particularly enjoy action songs and rhymes with repeated gestures, noises, words such as 'Willoughby wallaby woo', 'Tohora nui', 'Slippery Fish', 'An old lady who swallowed a fly', and 'Old MacDonald'.
Telling stories and reading books allows for emotional closeness and connection while also supporting the development of children's listening, imagination, vocabulary, comprehension, expression, print awareness and understanding of narrative forms of literacy. Teachers can support children to remember and retell stories of everyday things they have experienced using objects, photos or videos (for example, 'Do you remember when we visited the beach? Look at all the shells you found'). Tell stories that include children as the main characters, using either real or fantasy versions. Reading books with children also allows them to develop concepts about print and reading. Find books that support children's interests or that they enjoy the most – this might include picture books, lift-the-flap books, Dr Seuss-style rhyming books, books about favourite characters, or photo albums and learning stories that have personal significance for children.
Exploring modes of self-expression
Children develop literacies through exploring a variety of modes of self-expression in their home and ECE environments. Creative arts such as drama, art and music are forms of communication that allow children to create meaning and express their thoughts, ideas and feelings in a range of symbolic ways. Mark-making, drawing, writing and gross-motor body movements are all forms of expression related to literacy development.
Sociodramatic play allows children opportunities to express themselves using representational objects, words and gestures as they take on roles and create scenarios and sequences of story events in collaboration with others. Music and dance also allow young children to listen and express themselves through singing or moving their bodies in meaningful, symbolic ways. Music, movement and dance enable children to explore and develop literacy through the use of rhythm, patterns and sequencing, phonological awareness, vocabulary and storytelling as they communicate with others in embodied ways. Find out from families if there are cultural or traditional styles of dance, movement or music that children experience at home (such as songs, haka, or sasa). Ask if there are symbolic gestures or words that carry cultural meaning and think about ways this might be incorporated into ECE centre activities to support literacy.
Access to print materials and forms of technology in play areas allows children to explore aspects of using literacy for different social purposes (such as making a shopping list, writing a birthday card, reading a book, sending an email, or searching for information on the internet). Children start to experiment with mark-making, creating patterns and using symbols (such as shapes and letters) through opportunities to draw, paint, write and talk. Providing open-ended, holistic experiences for children to paint, draw, sculpt or engage with visual images encourages them to represent and communicate meaning through exploring and manipulating a variety of materials.
To read the full version of An introduction to supporting early literacy by Dr Amanda White, with references, click here.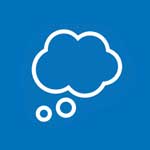 Reflect
The reading highlights some of the different ways that children learn to make and share meaning with others using a variety of texts, and the important role that teachers play in supporting and extending these multiple literacies in early childhood settings. As you reflect on the reading, ask yourself:
What are the different ways that you have observed children communicate meaning with others in your early childhood environment?
As a teacher or teaching team, what aspects of literacy have you tried to support and extend with children in your setting?
Are there aspects of literacy that you would like to explore and develop further in your practice?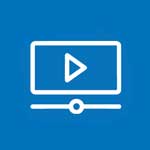 Watch a video
In their book, Literacies (2016), Professors Mary Kalantzis and Bill Cope, and their colleagues, use the term 'multiliteracies' to refer to the different ways that children learn to make and share meaning with others. Their multiliteracies approach encompasses two aspects of meaning-making, recognising that:
literacies are grounded in multiple contexts that are culturally diverse, and
literacies involve multiple forms of expression, including oral, visual, audio, gestural, tactile, and spatial modes.
While their theorising about literacies has continued to evolve, their multiliteracies framework provides a way to think about literacies as being tools for meaning that involve both the representation and communication of meaning in culturally diverse and multimodal ways. While reading and writing are important aspects of literacy in our society, a multiliteracies perspective encourages us to think more widely, beyond talk and print, about all the different ways that children use and combine oral, auditory, visual, written, tactile, spatial, and gestural forms of communication in their everyday social contexts.
Introducing Mary Kalantzis and Bill Cope:
Professor Mary Kalantzis was from 2006 to 2016 Dean of the College of Education at the University of Illinois, Urbana-Champaign. Before this, she was Dean of the Faculty of Education, Language and Community Services at RMIT University, Melbourne, Australia, and President of the Australian Council of Deans of Education. With Bill Cope, she has co-authored or co-edited: New Learning: Elements of a Science of Education, Cambridge University Press, 2008 (2nd edition, 2012); Ubiquitous Learning, University of Illinois Press, 2009; Towards a Semantic Web: Connecting Knowledge in Academic Research, Elsevier, 2009; Literacies, Cambridge University Press 2012 (2nd edition, 2016); A Pedagogy of Multiliteracies, Palgrave, 2016; e-Learning Ecologies, Routledge, 2017; and the two volume grammar of multimodal meaning: Making Sense and Adding Sense, Cambridge University Press, 2020.
Professor Bill Cope is a Professor in the Department of Education Policy, Organization & Leadership, at the University of Illinois, Urbana-Champaign. His research interests include theories and practices of pedagogy, cultural and linguistic diversity, and new technologies of representation and communication. His and Mary Kalantzis' recent research has focused on the development of digital writing and assessment technologies, with the support of a number of major grants from the US Department of Education, the Bill and Melinda Gates Foundation and the National Science Foundation. The result has been the CGScholar multimodal writing and assessment environment.
We will hear more from Mary and Bill in Part 2 of this course.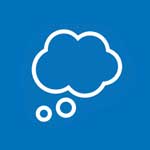 Reflect
So far, we have considered the idea of literacies as encompassing the multiple ways that we make meaning for ourselves, as well as how we communicate meaning with others. As you reflect on Mary and Bill's video, you might like to:
Think about how the idea of multiple literacies resonates with your own experiences of learning as a child, as well as the children you work with.
Think of examples of children engaging with various texts for making meaning, such as images, space, objects, body, sound, speech, and print.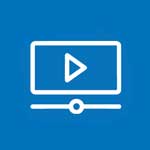 Watch a video
Mary and Bill's 2016 book, Literacies, identifies one key aspect of multiliteracies is that they are grounded in social and cultural contexts. Children learn how to make meaning in cultural and linguistic ways through the everyday literacy practices in their homes and early childhood settings. In the following video, Hana Tuwhare describes literacies from a kaupapa Māori perspective, including some examples she has observed in her work with Māori whānau of infants and toddlers.
Introducing Hana Tewhare:
Ko Te Popoto, Te Uri o Hua, Ngāti Korokoro, Ngāti Tautahi ōku hapū, ko Ngāpuhi te iwi.
Hana Tuwhare is a speech-language therapist and a Community Activator for Talking Matters, a kaupapa to build rich oral language environments for babies in the first 1000 days. As a second language learner of te reo Māori she is passionate about recentring indigenous knowledge and supporting the revitalisation of te reo Rangatira. She comes from a whānau of storytellers and believes this rich oral practice lays a foundation for literacy.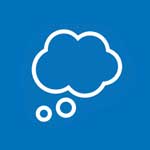 Reflect
How do Hana's examples of literacies match your own perspectives and experiences? Do you see these kinds of meaning-making as being aspects of literacy learning for young children in your early childhood setting?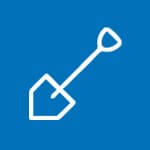 Delve deeper
Hana mentions how literacies from a Māori perspective encompass more than just reading, writing, and print. Literacies (ways of making and sharing meaning) are situated in cultural practices, passed down over generations, affirming indigenous parenting practices and giving children a sense of connection, identity, and belonging. In Māori culture, literacies might be expressed through waiata (song), weavings, carvings, oral storytelling, kapa haka, and other physical objects.
Hana's examples of literacies demonstrate that children develop reference points for understanding and expressing meaning in the context of intergenerational relationships and cultural practices. For teachers, this means that is important to find out from families how they view and practise literacies in their homes and cultural communities, being careful not to assume that family expectations of literacies are limited to any one form, such as reading and writing.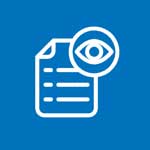 Read
The following reading, Principles for culturally responsive teaching in early childhood education, provides some key principles for culturally responsive practice and pedagogy in early childhood settings.
Principles for culturally responsive teaching in early childhood education
There can be no recipe or script for culturally responsive teaching because every group of families and children has differing backgrounds and unique needs, capabilities, and interests. Early childhood teachers need to know about this diversity in order to adapt their practice to suit the cultural practices, beliefs, and values of the child and their family, and to support all children to participate fully while maintaining their cultural identities. This guide offers some general, research-based principles and suggestions to empower teachers, in concert with families, to discover different ways of dealing with issues of diversity.
Reflecting on oneself and one's own culture
It is not possible to be sensitive to someone else's ways of being and doing without first being sensitive to the impact of one's own cultural values, beliefs, and practices. Teachers should continually explore their own cultural and ethnic identities by reflecting upon their upbringing and family values, their cultural beliefs and biases, and the assumptions around learning and childhood to which they lead. These assumptions and beliefs will influence teachers' perceptions (for example, of children's competency or agency) and practices (such as soliciting children's opinions). Be aware that the practices and principles that are currently valid according to the dominant culture are not universally true, but also the product of a cultural context.
Reflecting on other cultures
While ethnicity and culture must be recognised as important in the identity of children and families, stereotypes must be avoided. Gaining some knowledge about the cultures of the children and families that attend the setting is a starting point for understanding children and families, but it is important to be aware that there are many differences between and within cultural groups, and that cultural identities are complex, fluid and multiple.
Developing positive attitudes towards diversity
Attitudes related to being comfortable and supportive of diversity are more important to developing cross-cultural competencies than becoming an expert on every possible kind of cultural practice and belief. Positive attitudes involve commitment to culturally responsive practices and to social justice, genuine interest and curiosity to learn about families' cultures and lifestyles, flexibility and openness to change, humility, empathy and sensitivity.
Working with families as a valuable resource
Genuine, heartfelt, and long-term relationships are a key priority for learning about home practices and beliefs, and for bridging cultural distance and disconnect, where it may exist. Research shows that teachers find it difficult to build appropriate knowledge of children from minority backgrounds without parental input. Use strategies such as appropriate verbal and non-verbal communication, attentiveness, respect, sincerity, home visits, and invitations for genuine collaboration, and allow lengthy periods for getting to know each other. Be careful that surface appearances do not influence behaviours, interactions, or perspectives, and try to suspend judgement and accept what families tell you as valuable information.
Observing and analysing
Analytical approaches which incorporate both observation of children and dialogue with families can be useful to help guide the construction of a culturally responsive curriculum. Theoretical frameworks such as 'funds of knowledge' (which focus on practices that are passed on through families over generations and adapted to new situations) can support teachers to recognise, value, and explore children's interests, skills, knowledge, and learning embedded in their everyday practices, routines and activities at home.
Responding
Cultural responsiveness involves interpreting and delivering the curriculum in a way that is effective for each child and appropriate to their social and cultural context. This involves deep and critical thinking, and adapting and modifying your approach to teaching and learning as your understanding of the unique and diverse needs of children grows. Recognising that all children are different does not mean they need the provision of different experiences but rather that you understand the diverse ways they respond to shared experiences. However, basing curriculum on children's lives and building on the social and cultural capital of children, families, and teachers will allow for greater multicultural significance in the programme.
Resourcing
Resources can be found in staff, management committees, children, and families. Teachers and families may have skills that they have not shared, and children too have a high capacity to direct their own learning and play, and to support each other. Research shows that, while children's learning experiences depends on the use of the cultural tools of the family, these cultural tools are only employed if the early childhood setting environment is receptive to them. When children can find their family culture in the setting and apply their cultural tools, they are able to mix, transfer and borrow skills, values, and knowledges in order to have their needs met and experience success.
Physical resources should be responsive and sensitive to families' cultures and heritages, and embedded into the daily programme, rather than relegated to a wall display that is rarely referred to, or an occasional celebration of a cultural festival. Books, images, and posters show children what and whom is valued, so these should reflect and validate children's cultural identities to help children feel emotionally secure, as well as offer them a range of positive identities and possible futures. Be aware that children who are unfamiliar with any of the practices or activities of the setting may be marginalised as they do not know what they are supposed to do. Activities such as hand painting and sand play, or questioning and verbalising opinions, may be unfamiliar to children of particular cultural backgrounds, or children might have difficulty adapting to a self-directed play environment. Providing dress up costumes or food props related to different cultures will do little to mitigate this.
To read the full version of Principles for culturally responsive teaching in early childhood education by Dr Vicki Hargraves, with references, click here.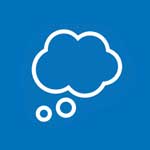 Reflect
Culturally responsive teaching involves teachers learning from children and families about their cultural heritages, languages, and literacy practices. Teachers can then incorporate and extend those aspects of literacy in early childhood settings. Thinking about Hana's insights and the reading about culturally responsive teaching, consider the following:
How might you seek to understand and learn from families about their cultures and literacy practices at home?
What are some ways that you could support and promote children's home cultural literacy practices in your early childhood environment?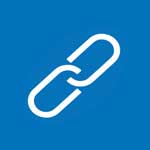 Relate your learning to practice
Let's return to the child and family that you identified at the start of the course.
Jot down the different ways you have noticed the child communicating meaning with others. You might like to use the following words as headings on a page, and then keep a note of examples of each form of communication as you observe or think of them: bodies, objects, sounds, images, space, speech, and print.
Discuss your observations with the child's parent or caregiver. How do your observations match theirs? What other things can the family add to your observations? Are there any specific cultural literacy practices the family engage in at home? Add these to the notes you made above.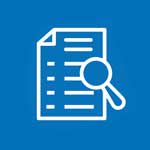 Summary
In Part 1 we have explored the following ideas about early childhood literacies:
The term 'Literacies' refers to all the ways that human beings make and communicate meaning with others in symbolic ways
Some experts use the term 'multiliteracies' to reflect multiple forms of meaning, across multiple contexts
Literacies are shaped by cultural and intergenerational practices
Literacies are multimodal, and not confined to linguistic texts
Literacies involve oral, auditory, visual, written, tactile, spatial, and gestural forms of communication
The development of literacies starts at birth (or before) and is situated in relationships
Culturally responsive practice includes teachers learning from children and families about their home cultures, languages, and literacy practices at home, and including aspects of those practices in the early childhood setting.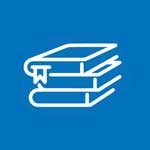 Further reading
Education Hub guides
Books and articles
Flewitt, R. (2008). Multimodal literacies. In J. Marsh, & E. Hallet (Eds.), Desirable literacies approaches to language and literacy in the early years (2nd ed., pp. 122-139). Sage: This chapter provides an introduction to multimodal literacies in early childhood.
Kalantzis, M., Cope, B., Chan, E., & Dalley-Trim, L. (2016). Literacies (2nd ed.). Cambridge University Press: Mentioned above, this is a useful text on multiliteracies.
McNaughton, S. (2020). The literacy landscape in Aotearoa New Zealand: What we know, what needs fixing and what we should prioritise: This report highlights research on key activities to support literacy in the early years, and throughout the life course.
Taylor, S. V., & Leung, C. B. (2020). Multimodal literacy and social interaction: Young children's literacy learning. Early Childhood Education Journal,48(1), 1-10: This paper describes multimodal literacy in ECE settings.
Te Kōrerorero | Talking Together: A resource for strengthening effective teaching practices around early communication, oral language, and literacy. See in particular:
pp. 16-20 – Supporting bilingual and multilingual learning pathways
pp. 66-68 – Partnering with whānau