In Part 1, we established that literacies are the ways that human beings use various symbol systems to communicate meaning with others and, in Part 2, we will continue to build on these core principles. Recall the idea that literacies are multimodal: in other words, literacy is not only about talking, reading, and writing, although these are also really important and will be addressed in Part 3 of this course. We also learned that literacies develop from birth – some would argue before a baby is born – and are shaped by the cultural practices children engage in at home. Children bring their knowledges and experiences of literacies from home to their early childhood contexts.
In this section, we will explore some of the ways that children learn to understand and express their meaning in embodied, nonverbal ways. We will consider:
How young children might engage in embodied, nonverbal literacies
Connections between embodied literacies and everyday play and social interactions
Ways that early childhood teachers can encourage children to develop embodied literacies
The role of digital technologies in supporting children to make and share meaning
This will involve:
Watching a video with Professors Mary Kalantzis and Bill Cope about embodied literacies in early childhood
Reading about the ways in which young children might use embodied and nonverbal literacies
Reflecting on how you have observed children in your setting use embodied literacies to communicate
Watching videos with teachers from Elim International Kids Early Childhood Centre and Stokes Valley Kindergarten talk about the way they support and promote embodied and digital literacies in their different settings
Inquiring into how your focus child uses embodied and nonverbal means of communicating
There is also a wealth of further reading and additional resources if you would like to learn more about supporting embodied and nonverbal literacies.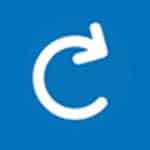 Revisit your learning so far
Think back to your observations of literacies for a child in your centre. What did you learn about the ways the child shared meaning with others using their bodies, objects, sounds, images, space, speech and /or print? How did your conversation with the family further shape your understanding of their home literacy practices?
Your observations will likely have illustrated that literacies are multimodal – in other words, not limited to talking and reading. Children are learning how to understand and express themselves in multiple ways, and each child has their own unique pattern of strengths in communicating meaning with others.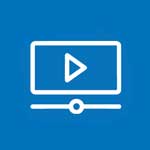 Watch a video
Listen to Mary and Bill, who we met in Part 1, talk about what embodied literacies might look like in early childhood settings.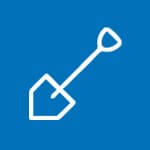 Delve deeper
Mary and Bill talk about the ways young children use all their senses to explore the world, including touch, feel, and moving their bodies in space. Multimodal meaning-making has always been integral to learning holistically in early childhood settings. Children have a natural curiosity to explore and express themselves in multiple ways as they figure out how to make meaning in their social relationships with others. Young children learn very early on about how to make meaning from images, objects, and other kinds of texts in their everyday lives. Digital technologies are one aspect of literacy that draws on popular culture, bringing together text, images and sound. Children learn to engage with digital media using gestures such as pointing, swiping, and pinching. Teachers can help children to make connections between the meaning of sounds, words, images, and other texts as they explore different kinds of embodied literacies in their everyday environments.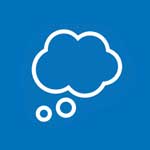 Reflect
In what ways have you seen children in your centre communicate meaning in embodied, nonverbal ways during play interactions and everyday routines like nappy changes or meal times? Can you think of times that children use combinations of body language, facial expressions, images, space, objects, sounds, speech, and print to make and share meaning with others?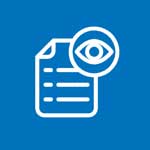 Read
The following reading, Examples of embodied literacies in early childhood settings, explores in more detail the different ways that children share and communicate meaning.
Examples of embodied literacies in early childhood settings
Embodied, nonverbal literacies encompass ways of making and communicating meaning that are not limited to talking, reading, and writing. Embodied literacies draw on all the senses, and use tactile, gestural, spatial, and visual resources for making meaning. Traditionally, research has tended to focus exclusively on linguistic aspects of literacy, such as talking, reading, and writing. Recent studies in early childhood education (ECE) have highlighted the value of considering the multiple, holistic ways that children make and share meaning using different modes, including gestures, images, and movements as well as sounds, words, and print.
In any ECE context, there will be multiple examples of children engaging in embodied literacies as part of their everyday social interactions. For example, imagine the following scenarios:
a group of children enacting a story together as they engage in role-play with diggers in the sand using vehicles, objects, actions and noises such as 'vroom' and 'beep beeeeep' with varying rhythm, pitch, and loudness
an infant or toddler who looks, listens and points, but is not yet using spoken words
a child who is learning to use deaf sign language (such as NZSL), key words, gesture, or braille as their main system of communication
a child who has recently immigrated to New Zealand and speaks a home language that is different to the English, the main language used in their ECE centre
two children searching on Google with their teacher to find digital images to support their inquiry into caring for ocean environments
a child who has a communication disability and uses an augmentative or alternative communication system (such as low-tech picture systems like a photo book, or high-tech assistive devices such as an iPad).
In addition to oral, audio, and written literacies, children make and share meaning with others in embodied, nonverbal ways during play and social interactions. There are many different ways young children might engage with embodied literacies through play in their ECE and home contexts. These include:
Gestural literacies, such as learning how to make and interpret facial expressions and body actions, dance, dress up, feel, pretend
Tactile literacies, like exploring how to mix, squish, dig, splash, and bake
Spatial literacies, which involve making meaning through positioning, such as running, jumping, rolling, swinging, climbing, building, and using puzzles and maps
Visual literacies, which involve expressing meaning using visual media such as paint, drawing, photos, and digital technologies.
The above list teases out some examples of meaning-making in different forms, but it must also be acknowledged that, in reality, people use multiple modes to communicate at any given time. For example, think about the last time you had a face-to-face conversation with someone – it is likely that it involved not only words but also mutual facial expressions, gesture, body actions, and perhaps even touch and noises too! Communication and literacies typically involve people selecting combinations of modes to suit their purpose and context for making meaning.
Why embodied literacies are important
It is natural for young children to express themselves in multimodal, whole-body, and sensory ways rather than privileging one form of communication over others. Opportunities for sensory, embodied exploration in ECE settings allow children to express themselves holistically and in ways that might include, but are not limited to, talk and print. Such opportunities value and build on children's strengths and interests, as well as the cultural patterns of making meaning they bring with them from their home environments. In this way, embodied literacies recognise the wide range of resources children have available for learning. This is not only important for infants and toddlers who cannot yet talk, but also for children who are learning multiple languages or who communicate in non-verbal ways, such as through sign language or via augmentative and alternative communication (AAC) systems. The more ECE teachers understand about multimodal literacies, the more they will be able to create an environment where young children can communicate and learn via multiple forms. This creates many possible avenues of access for children to create and share meaning beyond narrow conceptualisations of literacy limited only to print and talk.
Strategies for supporting embodied literacies in ECE settings
Teachers can intentionally support embodied literacies in ECE settings by taking time to observe the variety of ways that children share meaning with others during everyday interactions and play. Teachers can extend learning by noticing, recognising, and responding to children's multimodal signs of meaning, which may be as subtle as an eye blink, a point, or a shrug of the shoulders. Intentional teaching practices also include the documentation of ways that children communicate with others, which is essential to recognising patterns and progress over time. Sharing observations as a teaching team, as well as with children and families, is also critical in order to build a holistic picture of children's communicative strengths, capabilities, and challenges.
To read the referenced version of this guide by Dr Amanda White, click here.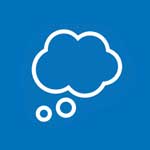 Reflect
Have you noticed any patterns in the kinds of embodied or nonverbal modes used by the children you work with, or in particular learning areas in your early childhood environment?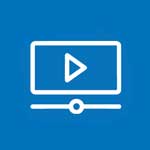 Watch a video
In this video, teachers Irene Padtoc and Angela Jenkins from Elim International Kids Early Childhood Centre in Wellington talk about ways they support the literacy development of infants and toddlers, and notice and respond to embodied literacies during everyday interactions with children in their early childhood setting.
Introducing Irene Padtoc and Angela Jenkins:
Irene Padtoc is the centre manager at Elim International Kids Early Childhood Centre. She had been teaching Infants and Toddlers for more than nine years and loves the times that she spends with the infants and toddlers. Irene is passionate about supporting very young tamariki in developing and learning early literacy skills, and she is a co-author (with Amanda White) of a publication called Supporting toddlers as competent story navigators across home and early childhood contexts. Irene has a Master of Science in Psychology and a Graduate Diploma in Teaching Early Childhood Education, both of which shaped her teaching philosophy and practice in early childhood education.
Angela Jenkins is an infant and toddler teacher at Elim International Kids Early Childhood Centre. She has been teaching infants and toddlers for just over seven years and loves working with this age group. She believes that children communicate and express themselves through 1000 languages and through a range of literacy modes including through their bodies, their gestures, their senses, and their words. Observing so many children grow through this age group has given her a new perspective on ways to extend early literacy development for even our youngest children.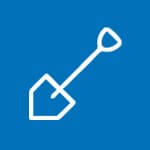 Delve deeper
Irene and Angela talk about the many different ways infants and toddlers demonstrate their thoughts, feelings, interests, preferences, and capabilities through their body language, eye gaze, gestures, and tone of voice. As teachers, Irene and Angela describe how they take time to observe and hone in on embodied forms of meaning-making so that they can plan and extend on children's interests and competencies in their early childhood centre. Angela mentioned their intentionality in setting up a print-rich environment and different domains for embodied exploration and learning, such as art and books. Irene also emphasised the importance of time, space, and fostering relationships in order for infants and toddlers to learn how to communicate meaningfully with others.
Infants, toddlers, and children who do not use verbal communication often rely on adults and peers noticing, recognising, and responding to their embodied literacy expressions. For teachers, this underscores the importance of making time to slow down, observe, and listen to what children are communicating. Some children express themselves in very quiet, subtle, and embodied ways. Discussing your observations with parents and whānau can also be valuable in helping to make sense of what children are trying to tell you. Sometimes parents may need your help too, as in Angela's example about the child becoming frustrated when her parents did not understand her gestures!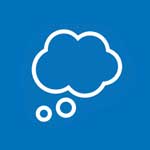 Reflect
In their interview, Irene and Angela describe the importance of noticing eye contact, body language, gestures, and touch in communicating with infants and toddlers who are not yet talking. Noticing embodied signs of meaning is an important strategy for teachers when engaging with children of any age. Can you think of children in your centre who have strengths in communicating using their bodily senses and actions? What have you noticed about the kinds of embodied actions they use to share meaning with others?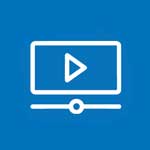 Watch a video
In this video, we focus on the use of digital technologies that Mary and Bill introduced in their interview. Digital technologies include visual, spatial, and tactile modes that can be used alongside oral, auditory, and written information to help children explore ways to make and share meaning with others. Teachers Jodi Tavite and Kelly Ballinger-Tavite from Stokes Valley Kindergarten in Wellington talk about ways they engage in digital literacies as part of everyday interactions with children in their kindergarten.
Introducing Jodi Tavite and Kelly Ballinger-Tavite:
Jodi Tavite is the head teacher at Stokes Valley Kindergarten. She became interested in early literacy when creating a child-led programme where children are encouraged to plan, manage, and develop their own learning outcomes. She has helped children follow their interests through oral storytelling, conversations, play, imagining, song, dance, and learning to articulate their own interpretations of the developing world around them, all of which are integral parts of literacy in the early years.
Kelly Ballinger-Tavite is a teacher at Stokes Valley Kindergarten. She is passionate about representing children's culture and identity within the learning environment and through her interactions with them. She promotes the use of home languages because she values the importance of representing a child and their whānau through learning and play. Literacy learning provides a framework for introducing new words, sounds, and symbols to reflect the different cultures within the kindergarten community.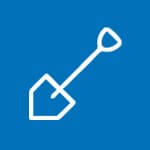 Delve deeper
Jodi and Kelly describe some of the ways that they use digital technologies to support literacies in their everyday interactions with children. Using iPads on the floor is one way that children can be involved in the process of writing stories, and doing research and project work alongside and with teachers. Using iPads to co-create stories and document learning on Storypark also helps to connect and facilitate conversations between children, parents and whānau, and teachers. Jodi and Kelly explain how technology is a useful tool that allows them to search for information with children, but they do this in conjunction with other open-ended resources and language strategies such as open-ended questions and 'I wonder' statements to help support children's thinking, questioning, and investigating as they learn together.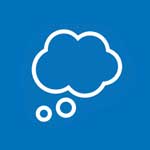 Reflect
In what ways do children learn about and through digital technologies using visual, tactile, auditory, and other modes in your setting? What are some of the benefits of having access to technologies to support literacy learning? Do you feel there are any potential risks or concerns around using technologies with young children in early childhood settings?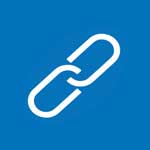 Relate your learning to practice
Over the next week, think about how your focus child is learning to explore different kinds of literacies through their play and social interactions in the early childhood environment. Document examples of meaning-making in relation to the following literacies as you notice them:
Gestural
Tactile
Spatial
Visual
To what extent do children use digital technologies as part of their literacy learning opportunities?
Building on your first observation in the previous part of the course, you might start to notice patterns in terms of how the child uses their body, face, objects, images, and space or positioning to communicate their meaning with others, in a range of different ways. Discuss your observations with parents or whānau – do these align with what they have noticed at home?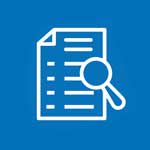 Summary
In Part 2 we have explored the following ideas about embodied, nonverbal literacies:
Embodied literacies develop from birth
All children communicate meaning via touch, gesture, and visual and spatial awareness and positioning
Children can explore and extend embodied literacies through play and social interactions
It is important for teachers and families to share information and observations of how children communicate in embodied ways so that their capabilities are not missed or misinterpreted
Digital technologies are a potential way for teachers to share stories and other aspects of literacy with children multimodally, combining features such as text, images, and sound.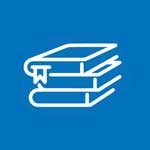 Further reading and resources
Books and articles
Makin, L. , & Spedding, S (2012). Learning literacies – Birth to three: Positive approaches for early childhood educators. Pademelon Press: This book contains practical ideas to support early literacies for infants and toddlers.
Smoldon, E., & Howell, M. (2014). Ideas for play: Literacy. Playful ways to grow children's communication in the early years. Ako Books: This is a useful resource to help teachers and parents foster and extend multimodal literacies during play.
Taylor, S. V., & Leung, C. B. (2020). Multimodal literacy and social interaction: Young children's literacy learning. Early Childhood Education Journal,48(1), 1-10: This paper discusses multimodal literacy in ECE settings.
New Zealand Sign Language
Resources for supporting the use of early sign language and gestures with young children:
Digital literacies
What is digital play?: Ideas for supporting digital play in ECE settings
Wood, E., Nuttall, J., Edwards, S., & Grieshaber, S. (2020). Young children's digital play in early childhood settings: Curriculum, pedagogy and teachers' knowledge. In O. Erstad, R. Flewitt, B. Kümmerling-Meibauer & I. Pereira (Eds.),The Routledge Handbook of Digital Literacies in Early Childhood(pp. 214-226). Routledge: This is an academic article that considers digital literacy and play practices across family homes and ECE settings.
Visual, tactile, spatial literacies
Resources for supporting the visual and embodied forms of expression in ECE settings: