In this part of the course, we focus our learning on a case study of Tots Corner Early Childhood Centre in Northcote, Auckland.
Tots Corner is a long-day care centre and, like Kids' Domain, is inspired by the Reggio Emilia philosophy. Tots Corner is well known for its distinctive approach to early childhood education, which is focused on the visual arts. It is situated in an old villa and is full of carefully curated artworks that have been created by children and teachers. As you will see, the resources provided for children are quite unique – you will not find much from an educational catalogue in their provision. This final case study will help you to think about how you might position the visual arts as a core aspect of the curricular programme in your centre.
Our aims in this part are:
To consider the role of materials in the visual arts and the importance of the kind of materials offered
To examine how teachers might make intentional choices about the use of materials
This will involve:
Watching an interview from our case study centre Tots Corner about the role of materials in art, and how teachers approach the provision of materials.
Reading about 'loose parts' for visual arts provision.
Reflecting on your teaching and art practices in relation to the case study.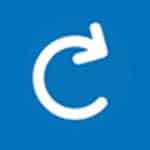 Revisit your learning so far
Why is it valuable to document and display children's inquiries and investigations using the visual arts?
In this part, we meet our third and final case study centre, Tots Corner Early Learning Centre, and explore the ways in which they intentionally provide visual arts materials to stimulate all kinds of art making and investigations. As we consider in more depth the role of environments and materials, we will draw on what we have learned about the role of the teacher and the affordances of the visual arts for children's inquiries and investigations in earlier parts of the course. We will also look a bit more closely at loose parts for visual arts provision.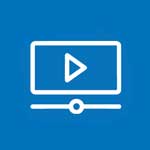 Watch a video
In this case study, we focus on creating an environment for the visual arts that supports children to be capable, confident and enthusiastic art-makers. The team at Tots Corner place the visual arts at the centre of their curriculum, and this is evident in the environment they provide. For many years the team has been on a journey exploring the implications of the principles and values that underpin the pedagogy of Reggio Emilia and the ways in which they interact with Te Whāriki. As in the pedagogy of Reggio Emilia, teachers see the environment as a powerful 'third teacher', which means that they devote a lot of time to creating a richly resourced and flexible environment in which aesthetics and beauty are strongly valued. They regularly inquire into their teaching, and their aim is to provide spaces which enable ethical practices in which children are empowered and move beyond what they call 'technical practice' or teaching to a recipe. Rather than focus their curriculum and practice on the transmission of knowledge, teachers develop shared inquiries with children that enable them to co-construct curriculum. They focus on developing their ability to listen to children in the many different ways that children communicate, and to create environments that both challenge and inspire children and teachers to share understanding and interpretations. In the following video, three teachers from Tots Corner discuss their visual arts practice with us, with a particular focus on the role of materials and environments, and the documentation that is displayed on the wall.
Introducing the teachers
Emma Thomsen works with infants and toddlers. She holds a Fine Arts degree, and taught fine arts at university entrance level before retraining as an early childhood teacher. She has been teaching in early childhood for five years, four of those at Tots. Emma enjoys learning and sharing her learning with her co-teachers to provoke deeper conversations about meaningful things.
Phillip Fox and Shelly Stapleford work with children aged between three-and-a-half and five. Phillip began as a secondary teacher working with diverse learners. This led to a job as an RTLB, until he was inspired by research on the first thousand days to work his way up into early childhood education six years ago. He has worked at Tots Corner for the past three years. He is driven by a commitment to high quality learning opportunities for all children, offered through a pedagogical approach that honours the integrity and rights of children to be heard, respected and challenged.
Shelly has taught for 20 years and considers herself fortunate to have worked in settings that strive for high quality learning and teaching. Curating spaces for learning is a particular passion for her, as is taking part in inquiries that generate wonder for both children and adults.
Watch the video interview in which Emma, Phillip and Shelly discuss the materials they provide to children for art-making, how they make decisions about provision, and how they present materials to children.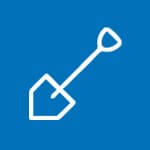 Delve deeper
The teachers at Tots Corner talk about providing a wide range of materials, but also emphasise the intentionality behind their choice of materials – these are researched, thought about and discussed by the teaching team. Specific materials are provided alongside and in addition to the core set of provision available at all times, and are designed to support the upcoming projects and investigations. Both teachers and children are given lots of time to become familiar with the materials and the affordances they offer before the investigation begins. Emma says: 'You can't have too much of an art material!'. What do you think she means by this? The teachers also describe how art experiences can happen anywhere and everywhere. The visual arts are pervasive in this centre, with all materials offered being chosen for their artistic potential.
Did you notice that the teachers see all kinds of materials and media – such as the light of the light table and large pieces of fabric and scarf in the infant and toddler room, the blocks in the block corner, and old printers and computers to disassemble in the older children's space – as art materials? The teachers fill their rooms with all kinds of loose parts and see all of this as 'the arts'. At Tots Corner, children are encouraged to express themselves in many ways through their relationships with all kinds of things. The teachers present a range of open-ended 'loose parts' for children to use within their visual arts-focused curriculum. Children's play with loose parts necessarily involves experimentation and creativity, the very skills that children need for visual arts work, and the teachers at Tots believe that the loose parts they provide invigorate their early childhood spaces and infuse children's visual arts work.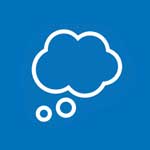 Reflect
What counts as an art material? Are there materials that can't be used as art materials?
One possible answer is that if something is moldable, manipulable, and movable, it could be an art material. If it can be transformed, or put to a creative purpose, it could be an art material. In other words, anything that is relatively open-ended could be an art material. Consider how hard it would be to transform or put to a (different) creative purpose a realistic model of a shopping till. Its very realism makes it hard for us to conceive of it as anything else. A cardboard box, pinecone or a scarf have so much more potential. The next reading describes the use of loose parts in early childhood environments in broad ways, and provides a useful foundation for thinking about resources and materials for the visual arts.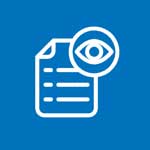 Read
Read 'Materials for play' and think about the way in which the visual arts in particular might benefit from the inclusion of loose parts in the early childhood setting. The article also discusses heuristic play or treasure baskets for infants and toddlers, and this is a concept which could be extended to include more traditional art media such as clay and crayons.
Materials for play: Why open-ended loose parts are important
'Loose parts' are ordinary, everyday, open-ended materials that can be manipulated and used in various ways, moved, carried, shared, combined and taken apart in various configurations and designs. There are no specific directions accompanying the materials and many various outcomes are possible from their use. They have high affordance value in terms of what they can offer or provide to support children's play, exploration and cognitive development, and can be easily transformed with children's imagination. Examples are pebbles and leaves, ribbons, buttons, ropes, pot plants, figurines, chalks, papers, blocks and plastic pipes.
Loose parts are often provided in art areas, providing children with opportunities to extend their ideas through art, sculpture and collage. However, creative expression can be encouraged in all areas of the early childhood setting, for example, as children arrange rows of sticks outside. Loose parts can also be larger parts for making structures, such as tyres, moveable blocks, platforms, ladders, and straw bales, and also include natural elements such as water or sand.
What is heuristic play?
Heuristic play is exploratory play with materials and objects. Children handle, explore and make discoveries about the properties and features of objects, and develop ideas for how they might be used or combined and how they relate to each other. For example, children might explore a set of balls, pom poms and other spherical objects alongside a range of containers and tubes. Heuristic play is sometimes provided via a 'Treasure Basket' for infants who are able to sit but are not otherwise mobile.
Why should I use loose parts with children?
Materials are theorised to be highly important in the formation of neural networks in the brains of very young children because they stimulate the senses. The ability to focus, sustain attention and identify salient features are activated and practised when children are provided with stimulating open-ended materials. These early skills are the foundation of later learning. The principle of loose parts is also underpinned by beliefs about the competency, skill and creativity of children. They can cater for all of the interests, strengths and cultures of diverse children, and children can create environments that suit their current skills. In practical terms, using loose parts in your curriculum also encourages the reuse and recycling of objects.
The small body of empirical research that has been conducted on outcomes for children as a result of the use of loose parts suggests that, in relation to outdoor play at least, outcomes for children include an increase in:
engagement in a greater variety of activities and versatile play, and particularly constructive play and dramatic play through affordances for designing dramatic play spaces
more complex play narratives
social interaction and play with peers
complex verbal and nonverbal communications including negotiation skills
diverse risk-taking behaviours
In addition, the use of loose parts and malleable environments is thought to:
Stimulate sensory perception, and enable children to develop their powers of discrimination using their senses. Discriminatory skills are needed for identifying similarities and differences and for categorising objects.
Stimulate discovery, both of the properties, possibilities and limitations of materials and also children's understanding of what they can think and do as learners. Moving, manipulating and combining materials into diverse things with multiple meanings, and applying understandings about the properties of materials and what can be done with them, encourages higher levels of critical thinking and stimulates increased flexibility in children.
Promote a range of cognitively complex play, including physical play, dramatic play, games with rules and construction play, and extend children's length of engagement in play, by injecting novelty into play environments.
Provoke creativity and imagination in terms of attributing objects with functions and meanings, such as turning a crate into a boat. Imagination underpins creative problem-solving and enables children to synthesise and apply knowledge as part of meaning-making and sense-making.
Allow children to develop their own ideas and inquiries, which enhances their autonomy, self-direction and self-knowledge and supports feelings of pride, self-efficacy, and self-esteem. Making choices from the many possibilities available to regulate play can encourage regulation skills and help children learn how to make good choices.
Develop language and vocabulary for new objects, experiences and play scenarios, and stimulate rich conversations and storytelling.
Develop early numeracy skills through providing a context for sorting, classifying, combining and separating objects, for mathematical skills such as counting, measuring and sequencing, and for risk-taking skills and problem-solving.
Provide a context for the development of both fine and gross motor skills
Promote social interactions and conversations. Open-ended play with other children involves communication, negotiation, cooperation, leadership, and decision-making.
Click here to read the full research review on The Education Hub website.
Loose parts at Tots Corner include coloured pencils, felt tips, staplers, hole punches, paints, watercolours, clay, hot glue guns, PVA, glue sticks, fabrics, a range of papers, blocks, sharpies (permanent pens), saws and tools. But all kinds of natural and recycled loose parts are also collected and gathered and presented in collections as a resource. Looking at the images around the centre, what else did teachers provide as art materials/loose parts? (You might like to watch the video again).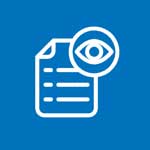 Read
Read 'Materials for play: A short guide to selecting loose parts' for some ideas on where you might collect loose parts for your visual arts provision.
Materials for play: A short guide to selecting loose parts
Teachers are responsible for choosing materials and tools for loose parts play, and their capacity for choosing and imagining the possibilities of materials impacts on children's experiences. Materials are provocative: they evoke memories, provoke stories, invite actions and communicate suggestions for play. Materials also enable particular possibilities while resisting others: for example, using blocks evokes different ways of thinking and developing ideas than using paint and paper.
The variety and number of loose parts provided for children are thought to be related to the level of discovery and inventiveness possible as they explore. Use real, household items, found objects such as shells, and upcycled objects, such as tiles and ribbons, for open-ended potential and a breadth of experiences. Visit car boot sales and markets, and look for objects and materials with high affordance value. Dollar stores offer cheap resources including loofahs of different textures, glass stones, knotted tug ropes, and colourful transparent cups for playing with light. It is usually very simple materials which stimulate complex thinking and sophisticated and sustained play.
Try to tune into the possibilities of different materials and think about the following features when selecting loose parts:
Sensory qualities. Consider objects made of a range of materials, including paper, wood, glass, stone, fabric, ceramics or metal. Look for objects to stimulate touch by using different textures, shapes and weights. Select materials for unusual features such as shape, surface or temperature. Natural items in particular offer rich opportunities to experience texture. Consider visual perception through colour, form, length and shininess, and reflect on the aesthetic value of objects, materials and collections. Stimulate smell through fragrant items such as lavender, dried flowers and spices, and introduce a range of sounds such as ringing, tinkling, scrunching and scratching by using everyday objects such as metal pans, trays, bells and cans, wooden spoons, aluminium pie plates and foil.
Exploratory actions. Consider items that invite action, that can be moved, banged together, put inside one another, or rearranged. Use interesting loose parts that can be used to construct and design (but without glue or tape). Ensure there are also a good range of containers for toddlers, who will enjoy putting loose parts in containers.
Multiple sets of objects and a high level of diversity in objects. Items that are useful in multiple sets are tree blocks, pinecones, floor samples (tile, carpet, wood), coasters, napkin rings, small wooden bowls, driftwood, marble eggs, and bunches of keys.
Safety. Assess the size, durability and appropriateness of objects and materials.
To read the full version of this guide, click here.
The teachers at Tots Corner describe the children as respectful of their environment and the objects within in. The 'real' art tools and beautifully presented gathered materials engender children's respect. This means that teachers can trust children to set their own rules. Tots Corner also demonstrates great respect for children's artwork in the way that teachers do not tidy up children's constructions and works-in-progress, and come together regularly to share with each other and discuss what they have been doing.
Teachers also intentionally present materials to children in ways that motivate children to participate. Their aim is to create wonder and curiosity, drawing children back to investigate ideas as well as inviting new children to participate in this investigation. For example, they projected a flat, collaborative picture of Tots Corner on to paper attached to the wall in the construction area. The children started drawing and narrating on top of the image, and creating road maps in front of it. Teachers also use documentation and displays strategically, to help children revisit current work and historical work that could inform current work. For example, they put an image of the ngāhere (forest/bush) up on the wall alongside the sticks collected during a walk.
The teachers at Tots Corner also emphasise how much time children need to learn about different media and materials and their structure or form, and about the qualities, techniques and skills associated with each media. Children at Tots Corner are slowly introduced to different media from the infant and toddler space onwards, building relationships and skills with the materials as they grow. As older children, they have a deep understanding of the media and can use them to express themselves and to explain and make visible their thinking or investigation work.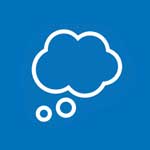 Reflect
Remembering that the teachers at Tots Corner said they need time to research materials and find out what creative possibilities they engender, think about your experience and knowledge of different materials. How well do you know the 'alphabet' of each medium you offer?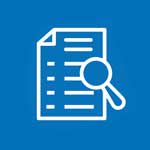 Summary
The important points to take away from this part are:
Diverse collections of objects and materials can support children's sensory perception, creativity and imagination within visual arts experiences.
Open-ended materials and free access to a range of media encourage children to explore possibilities, create multiple meanings, and develop critical thinking skills. They enable children to follow their own ideas and inquiries.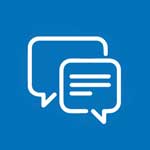 Discuss online
Where do you (or might you) collect loose parts for your setting's art provision? Share your ideas in the online forum for this part, and perhaps pick up some ideas from others.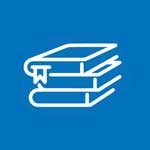 Further reading
Read the full resource on loose parts as materials for play, which includes some further information on the role of the teacher.