In this part of the course we look at how children's engagement in the visual arts can support and enhance their cognition and working theories, and we start to think about the visual arts as a tool for curriculum implementation through the idea of children's inquiry.
We talk to teachers at Kids' Domain, an early childhood centre in central Auckland, about the way that they use the visual arts as a tool for facilitating children's investigation and inquiry. Kids' Domain's culture of research and inquiry is strongly rooted in Te Whāriki and inspired by the Reggio Emilia approach. We will learn more about Reggio Emilia in Part 5.
In this part, our aims are:
To examine how the visual arts contribute to children's thinking and knowledge development
To consider the use of the visual arts as a tool for inquiry and investigation
This will involve:
Reading about how the visual arts can support children's thinking and cognition
Watching an interview from our case study centre, Kids' Domain, about the ways in which the visual arts can support children's inquiries
Reflecting on your teaching and art practices in relation to the video
There is also a webinar with the leaders at Kids' Domain to watch if you are interested in learning more about their approach to inquiry.
What kind of role should teachers take to effectively support children's exploration of the visual arts?
Our aim in this course is to look at the visual arts as part of a holistic programme for supporting children's learning across diverse learning domains. The previous two parts introduced you to some ways in which you might enhance and improve your teaching role in relation to supporting children with the visual arts. Now we turn to exploring how the visual arts can be used to extend children's thinking and cognition, making them a powerful tool in any curricular project or programme.
In this part, you will read about why the visual arts are an ideal vehicle for thinking about ideas and concepts. Later, in our case study, we will see how one team of teachers puts these affordances of the visual arts to good use in furthering their inquiry approach to curriculum with their children.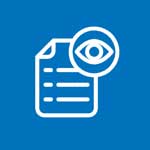 Read
Read 'Supporting children's thinking and cognition through the visual arts', which explores how art supports children to take new perspectives and develop new understandings about concepts and ideas.
Supporting children's thinking and cognition through the visual arts
The arts offer children opportunities for complex and dynamic modes of thought and communication. Literacy is a set of abilities for creating and communicating meaning through representational forms or different kinds of texts, and may be expressed visually as well as through speech and writing. Like verbal language, visual 'languages' such as drawing, collaging and sculpting help children to develop their thinking. Children can use these visual languages to explore ideas and communicate their cognitive processes. In fact, the 'multiliteracies' or various languages that are afforded by the arts may support all children (especially those who have difficulty communicating verbally, or in English) to communicate and collaborate in making meaning, to express themselves, and to learn language skills.
How the visual arts contribute to thinking and cognitive development
From a cognitive perspective, children use the visual arts to interpret the world around them through a process of encoding their understandings in whatever materials they have to hand in order to reflect upon them. Children might represent and think about relationships, how things work, their own identities in the present, and their future selves as they engage in the visual arts. When children make art, they integrate their memories, experience, observations and imagination. They can also create at their own individual level of ability, and draw on their own individual strengths, abilities and aptitudes.
The fine motor skills that children develop through visual art experiences are also associated with cognitive achievement, and this may be because children who can perform fine motor skills automatically and efficiently can dedicate a greater level of attention and cognitive resources to more complex learning. Many different kinds of art activities involve the hands and fingers, and help children to develop good fine motor control. For example, activities such as moulding clay and dough, peeling stickers, picking up small collage items, stringing beads, weaving, using hole punches and cutting with scissors all develop finger strength and dexterity.
The visual arts include a range of modes and modalities including drawing, printmaking, sculpting, creating ephemeral art (arrangements of materials), block structures, weaving, sewing and other textiles work. Each medium has both affordances and constraints which influence what children will think about, do and create with the medium. When children are offered a range of modalities or materials for expressing ideas, they can use the affordances of different mediums to engage knowledge they have received from a variety of sources and experiences. Different modes and media also direct children to different aspects of a topic and helps them to ask better and more diverse questions. As children integrate these diverse interpretations, they develop more complex meanings. Children can be encouraged to reflect on how the use of a particular medium influences what is communicated.
It is a significant cognitive task to translate meanings from one sign system (such as verbal language) into another (a picture). Such tasks help children to think in divergent and metaphorical ways. When children attempt to use multiple languages to make meaning, their capacity for representational thinking and for mentally manipulating and organising ideas, images and feelings is increased, as well as their skills in using a range of expressive languages and using a range of media. In addition, children often use a variety of modalities (or forms of communication) alongside one another to help them communicate and explore ideas, and teachers who are receptive to this encourage children to use as many different sign systems as they need to communicate meaning. For example, children might provide a verbal narration and some expressive gestures alongside a drawing or block construction. A drawing might include images, written letters, numbers or words, symbols (such as flags) and may be accompanied by sound effects and gestures to enhance the meaning of the image.
Concept formation and development
To make the connections between ideas that promote more abstract and complex thinking, children need a sound understanding of the concepts they are investigating. Producing a visual form of their ideas can help children to distill and crystallise these concepts. For example, discoveries can become clearer when children are drawing: a child trying to draw the shadow of an object may make new discoveries about shadows and how they are formed because he or she has to look closely at the shadow in order to be able to draw it. Similarly, as they attempt to represent particular concepts, children have to think about what components to draw or what might be the essence of a concept. For example, for a toddler, 'dog' might be represented by fur and movement, while an older child might try to draw four legs and a tail. Children can also deepen their understanding of a concept from a very specific representation to a more abstracted understanding: for example, drawing many different kinds of dog can help children to notice the key similarities and differences between breeds. The experience of trying to represent a concept moves children from a surface level understanding to a deeper understanding. Understanding the core features of a concept then enables them to connect it to other ideas and concepts.
Extending learning
Using the arts within a process of inquiry or exploration can encourage children to engage with an idea or topic for longer and to extend their thinking about it by becoming aware of different possibilities for representing it. Drawing and other visual arts help children to process their ideas, questions and misconceptions, and to make their thinking and knowledge visible so that they can extend their ideas. When children draw, they draw their own cognitive understandings about themselves and their worlds rather than trying to create realistic images, and it is these cognitive understandings that teachers should seek to intentionally explore and deepen. For example, to express ideas about birthdays, a child might draw themselves standing next to a table with a birthday cake on it. They might draw the table from above, so that the cake is clearly visible, but draw the candles on the cake front on, because it is more important to the child that they communicate their understandings about having a birthday then that they convey a realistic image. This means that, rather than looking at children's art for evidence of their developing artistic skills, teachers should view children's art as holistic representations of the experience and knowledge children have gained from their sociocultural context. Teachers can focus intentionally on helping children to more clearly represent, clarify or extend their ideas and plan experiences related to the ideas in which children are interested.
Enabling diverse thinking
Some researchers have found that children with English as a second language use the visual arts as mediating devices to help them communicate with others and express ideas. The use of the visual arts can be particularly appropriate for neurodiverse learners and speakers of other languages as they provide the flexibility for children to draw on their particular strengths and skills, and to identify culturally relevant topics and areas of interest that engage them and in which they can be successful.
Click here to read the full version of this research review, with references.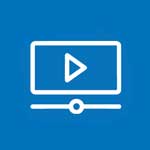 Watch a video
Kids' Domain is a hospital-based, long-day care centre, catering for 100 children divided into four distinct rooms (two groups of 0-3 year olds, and two groups of 3-5 year olds). It is located in the grounds of the Auckland Domain, a large park in the centre of Auckland, and you will notice the teachers talk a lot about their visits to this green space with the children. Kids' Domain takes an inquiry approach to their curriculum, which reflects their philosophy and their belief that learning is relational, emergent and complex. Inquiry involves children and teachers in self-directed, experiential learning that empowers children as capable and competent investigators. The team views inquiry as an interrelational, living process of research, founded upon a strong relationship-driven environment. The community of inquiry includes children, teachers, families and the material and natural environment. Children and teachers co-construct the curriculum, and the visual arts provide a key tool for children to express ideas and theories as they inquire about a part of their world. These practices for inquiry are inspired by the child-centred pedagogies of Reggio Emilia.
Introducing the teachers
Bridgette Towle joined Kids' Domain in 2009 as Pedagogical Leader and in this role has helped develop and embed an inquiry-based learning approach. In April 2020, Bridgette stepped into the role of Director (during the first week of the Covid lockdown!). She has a Postgraduate Diploma in Educational Leadership and Management and in 2017 completed a Master of Education. Her thesis explores the active role of materials in relational learning.
Marguerite Evening is a proud kaiako of 10 years at Kids' Domain Early Learning Centre. She places high importance on supporting children's learning through visual arts, and believes the arts enrich children's abilities to express themselves, to wonder and explore the world around them. She greets you in her home language: Ni Sa Bula!
After many years of working in the theatre world, running her own jewellery business, dabbling in the visual arts as an interest, and raising three children, Angela Heape decided to re-train as an early childhood teacher. She has now been teaching for close on eleven years, most of which have been spent at Kids' Domain. She particularly enjoys Kids' Domain's culture of inquiry, and immersing herself alongside children in the visual arts and the use of technology to enhance them.
Angela Hogan has been teaching in ECE across all ages for just over 20 years. She has had the privilege of working at Kids' Domain for over 14 years now, and currently co-leads the preschool room alongside her colleague and friend, Angela Heape. She holds a Diploma in Teaching ECE, and appreciates the way that Kids' Domain continues to support and provide in-house and external professional learning opportunities. She is in constant awe of children's ability to tap into their creativity, and this has inspired her to enrol in a design, pattern-making and sewing course in her spare time.
Listen to Angela, Angela and Marguerite, the teachers of the two groups of older children, and the centre director, Bridgette, discuss how they use art experiences to further children's inquiries.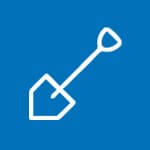 Delve deeper
One of the first things to note about the teaching practices at Kids' Domain is the way that the teachers use art experiences and art materials to support children to think through ideas. They do this because interactions with materials help enrich children's narratives and theories. The teachers always offer drawing first, and they notice that for many children, ideas come as they are drawing and reflecting on what they are drawing. Children also get ideas from each other when they draw in a social context – the teachers' example here is the way the children worked together to remember that 'the pipe was a little bit blue'. Some children have very logical theories and others more imaginative theories, so the teachers find that having children working alongside one another enables many enriching connections to be made.
The teachers at Kids' Domain make careful, intentional choices about the visual arts experiences they present to children based on the way that they think the material will help the children dialogue with a concept they are exploring. For example, Angela says that they thought carefully about the art materials and media to provide for the children to explore their interest in mushrooms, deciding on pens and watercolour paints so that children could express colour easily in relation to the vibrant red of the mushrooms. When the children were interested in representing brown mushrooms, the teachers thought again about which art materials to provide, realising that children would need a different art medium to be able to represent some of the texture of these particular mushrooms.
Did you also notice how teachers let an inquiry unfold, taking their lead from the children's interest? When they observed that children began personifying the koru and telling stories about it, they moved into creating stop motion videos for children to combine drawing, photography and technology in their creative arts work. They picked up on children's interest in the dark of te pō (the night) and the way in which they imagine seeing ngā atua (Māori gods) in the trees on walks. They support children's inquiries by offering a range of art experiences, media and materials such as ephemeral art, light, photography, journalling, and textiles and design (dressing the mannequins).
Finally, it is important to note that, as the teachers plan for and facilitate children's inquiry, there is a parallel process of inquiry going on for teachers. Teachers wonder about what to do with the materials children bring back from the park, they consider what kind of materials would be best for children to use, and they constantly ask questions about what children are thinking and where this might take the inquiry next. As we continue talking about using the visual arts to facilitate inquiry in Part 5, remember that there are two intertwined parts to this inquiry – the children's inquiry and knowledge building about a topic using the visual arts as a tool, and your inquiry (as the teacher) into the ways in which children are thinking and inquiring, and how the visual arts might support that.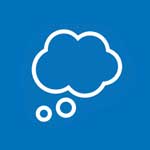 Reflect
In the case study video, the teachers talk about taking the same small group of children on a walk in the Auckland Domain, but also about producing a stop motion video with just three children. In other words, their inquiries are not necessarily carried out by the whole group. What do you think of the idea of carrying out an inquiry using the visual arts only with small groups of children? Do you agree with this approach? Why might teachers make this choice? What might be the advantages and disadvantages?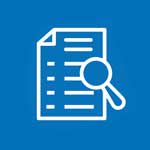 Summary
The important points to take away from this part of the course are:
The visual arts provide children with a means of expressing ideas so that they can reflect upon them. Producing a visual form of ideas helps children to clarify their concepts and thinking.
The visual arts support children's inquiries by helping to enrich their theories and narratives. Visual arts experiences and materials should be chosen with intention, based on the way the material will help the children engage with the topic they are exploring. Using a range of modalities (art media) helps children to explore different aspects of a topic, and to develop more complex meaning and understandings. Translating ideas from one medium to another provides a significant cognitive challenge.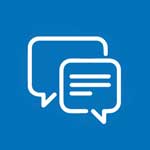 Discuss online
Consider some of the ways in which the teachers at Kids' Domain use the visual arts intentionally to support children's inquiries (for example, starting with drawing to allow children to begin to develop and share ideas, or carefully matching art materials with the inquiry focus). You might like to share what stood out to you in the forum for this part. Are there strategies that you already use, or some that you might build into your practice?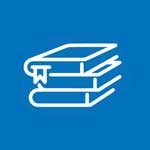 Further reading
Take a look at our webinar with Bridgette Towle and Shirlene Murphy from Kids' Domain, in which they discuss how they have gone about building a culture of inquiry at their centre, or read the short insight article based on the webinar.
You might be able to access a copy of Bridgette and Angela's book about one of their inquiries here.