In this part, we get straight down to the nitty gritty detail of how to provoke and support children's art-making in the moment-to-moment of teaching. The strategies you learn in this part will help you as you work through the course, developing your visual arts curriculum for children.
Teachers at our first case study centre, Pakuranga Baptist Kindergarten, use the visual arts to support children to engage in project work and to communicate, extend and improve their working theories. In an interview with Jacqui Lees, teacher and kaiwhakahaere (centre manager), we explore the teacher's role in children's visual art making, and hear about how teachers at Pakuranga Baptist Kindergarten ensure that the visual arts are a key tool for curriculum development and children's learning. The readings and videos in this part of the course will help you develop a range of very practical strategies to use when promoting and supporting children's use of the visual arts in your centre.
Our aims for this part of the course are:
To reflect on common approaches to art education and their impact on children's learning
To understand guided art experiences as the most effective way to support children's development and use of the visual arts
To develop knowledge of a range of strategies that you can use to promote, extend and sustain art experiences for children
This will involve:
Reading a short introduction exploring the different ways in which teachers might approach children's art experiences
Watching a video interview with Jacqui Lees, an early childhood teacher and kaiwhakahaere at our case study centre, Pakuranga Baptist Kindergarten
Identifying and reflecting upon the strategies used in our case study centre
Listening to a podcast about how to begin taking an intentional role in children's art-making
We start Part 2 with a reading that explores the role of the teacher in children's visual arts experiences, before an interview with Jacqui Lees from Pakuranga Baptist Kindergarten. But first, let's look back at what we learned in Part 1.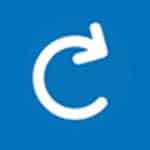 Revisit your learning so far
What kinds of learning can the visual arts support when used as a core part of early childhood provision?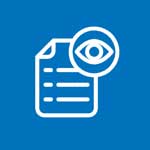 Read
Read this short introduction to the importance of the teacher's role in supporting and facilitating children's art experiences. It specifically describes two common approaches to art education and why these are not particularly effective in supporting children to develop confidence and competence in the arts.
Why is the teacher's role so important in supporting and facilitating visual arts experiences?
Teachers play pivotal roles in how children experience the visual arts in early childhood. This is because it is teachers who create the classroom environment, who decide what visual arts materials are available and when, and who choose where and when children will engage in the visual arts. Currently, teachers' practices in the visual arts vary greatly. In New Zealand, teachers often have widely different views about how visual arts should be taught in the early years. This can make it hard to understand what is appropriate and when.
Some teachers believe in a hands-off approach. Teachers who advocate for this approach can be informed by the belief that the child is innately creative. They believe their role is to provide the materials and a supportive environment but that the children can do it themselves. They perceive adult interference to negatively impact the child's creativity. Critique of this approach argues that sociocultural theories have helped us to understand that children are in fact influenced by everything, their relationships, their environment, their culture and the materials with which they interact. These theories highlight that learning is a social experience: therefore, to create in isolation without feedback, discussion and interaction hinders artist development. In fact, children crave interaction, feedback and discussion about their ideas, creations and interests.
In contrast, a teacher-directed approach is becoming increasingly adopted by some early childhood teachers. In these cases, teachers plan prefabricated activities for children that are often inspired by websites such as Pinterest. This is the kind of artwork where it can be difficult to differentiate one child's work from another. Such activities can feel 'safe' for teachers because there are no surprises and they can control the outcome. However, too many teacher-directed experiences can negatively impact children's self-efficacy in the arts and they can become reliant on the teacher for guidance and instruction.
A lack of personal confidence in visual arts may be one factor that prompts teachers to adopt a teacher-directed approach. Research has shown that a lack of self-efficacy in the arts often begins within one's own schooling experiences. Many teachers, when prompted, can trace back to the moment in their lives when a teacher or important role model criticised, over-directed or controlled their artmaking. The result of such negative experiences can mean that teachers can avoid any further learning in the visual arts and can experience anxiety when thinking about planning for the visual arts as part of their own teaching.
These two approaches offer either too little or too much guidance from teachers. When teachers adopt a more moderately guided approach to supporting children's artmaking, they co-construct understanding with children through visual media and support children to develop skills and confidence to use the visual arts as a tool for learning whilst also maintaining children's agency as capable and confident learners.
Click here to read the full version of this research review by Dr Sarah Probine.
This short introduction revisits some of the ideas that Sarah Probine raised in her video in Part 1 about the influence of teachers' own early art experiences on their teaching practices, and it underlines the important role that teachers play in facilitating art experiences for children. It also highlights that the kind of approach that teachers take can be more or less helpful for supporting children to develop skills, knowledge, and positive attitudes and dispositions such as confidence. The 'moderately guided' approach that is recommended fits in with what we know about the sociocultural nature of children's learning in the early years. This will be discussed further in the next reading. But first, let us introduce our first case study centre.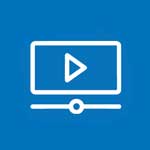 Watch a video
Pakuranga Baptist Kindergarten is a community-based kindergarten in Auckland that runs half- and full-day mixed-age sessions for children aged two to five. The teachers are focused on promoting deep thinking, creativity and discovery, and they encourage the children to express what they know and understand through a variety of creative languages, including movement, drawing, painting, building, sculpture, acting, singing and music.
Part of the kindergarten is a dedicated studio space, designed to allow children to engage in in-depth investigation and thinking. The studio teacher, Olivia Ng, works with small groups of two to four children to support them to express their ideas using a variety of art media. This small group time provides opportunities for children to work together, generating and expanding on each other's ideas and working theories, while at the same time building and strengthening relationships with each other. The kindergarten also holds Outdoor Explorer sessions in which two teachers and a group of older children visit their local nature reserve to explore the natural environment.
Introducing Jacqui
Jacqui has been teaching at Pakuranga Baptist Kindergarten since 1998 and has been the kaiwhakahaere since 2001. She is passionate about children exploring the beauty and wonder of the natural environment, which led her to introduce the Outdoor Explorer sessions. In her interview, Jacqui talks about the role of the teacher in orchestrating and supporting children's use of the visual arts to explore their own thinking and learning. Describing the practices in her centre, which align very much with the 'moderately guided' approach in the previous reading, Jacqui offers lots of ideas about what teachers can do to provoke and help sustain children's visual artwork.
As you watch the video, listen out for the intentional strategies and phrases that teachers at Pakuranga Baptist Kindergarten use to support children to think through engaging in the visual arts.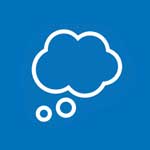 Reflect
Make a list of the intentional strategies and phrases that teachers at Pakuranga Baptist kindergarten use to support children to think through engaging in the visual arts (you may like to watch the video again).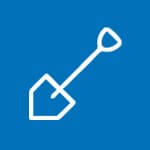 Delve deeper
We noted in the first part of the course that one of the advantages of the visual arts is that they support a wide range of learning, including developing children's cognition. The first thing you might have noticed about the teaching strategies used at Pakuranga Baptist Kindergarten is how they provide diverse affordances for this range of learning opportunities. For example, the teaching strategies are designed to help children translate their understandings into different visual languages, and to use the power of the diverse thinking of the group as a means for provoking cognitive change and the modification of existing working theories. Did you also notice the key role for the teachers in sustaining the work, by revisiting and relaunching ideas? As Jacqui said, teachers hold the meanings for children, so that children can reflect upon their ideas as their thinking changes. It also communicates to children that teachers value and are interested in their ideas, and in the visual means in which they make their thinking visible. This is a key aspect of the culture of Pakuranga Baptist Kindergarten: seeing children as competent visual artists, thinkers and theorisers. Every teaching interaction and every material made available is an intentional choice designed to promote children's thinking and theorising through the visual arts.
Jacqui also offered several intentional and highly specific ideas for how to support children. There are many different intentional strategies you can use to support children's visual arts development and we will discuss some of these in the podcast that follows.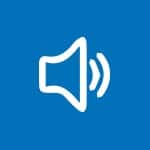 Listen
In this podcast on intentional teaching practices for the visual arts, we explore practices and strategies that you can use intentionally to support children to develop their thinking and skills in the visual arts. These include:
positioning yourself intentionally within the children's space
listening to children as they create art
grouping children carefully
noticing the properties of materials and the details of techniques
prompting recall
instructing children in a technique
offering children very specific feedback
using the broad pedagogical approaches of scaffolding and co-construction
You may like to have a pen and paper handy to take notes as you listen.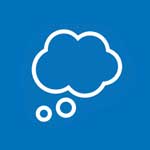 Reflect
Which of the strategies in these two segments do you already use in your practice?
Are they successful?
Which strategies do you think you might begin to incorporate into your teaching toolkit?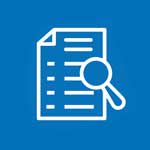 Summary
The important points to take away from this part of the course are:
From a sociocultural perspective, children's art activities with more experienced peers and adults are key in facilitating children's development in the visual arts. An important part of the teacher's role is to use carefully designed and intentional teaching strategies that promote skills and knowledge development.
A range of intentional and proactive teaching strategies can be employed to help teachers engage with and support children's learning and thinking about and through the visual arts.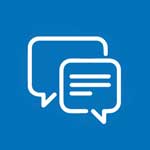 Discuss online
In the online discussion forum for this part, share something that resonated with you from Jacqui's video – perhaps something that you plan to try, or something that you already use in your practice to support children's learning through the visual arts.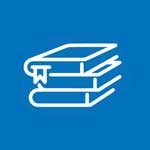 Further reading
Take a look at our full list of intentional teaching strategies, many of which are highly relevant to teaching practices for the visual arts.