In Part 7, we look at two different approaches to infant and toddler care and education. The first of these is the Resources for Infant EducarersTM approach known as RIE (pronounced 'rye') and informed by the work of Emmi Pikler. A similar approach is often referred to as the Pikler approach. For the second approach we take a look at indigenous Māori and Pasifika approaches to infant and toddler care, presenting an alternative to Western paradigms and values which have often dominated our understandings of effective practice. With the knowledge that you have gained through the course so far, we hope that you are now in a good position to be able to evaluate what different models for infant and toddler pedagogy can offer you and your team.
The aims of this part of the course are:
To develop an understanding of different approaches to infant and toddler care and education
To reflect upon the cultural responsiveness of our approaches to infant and toddler care and education
To become aware of and challenge taken-for-granted beliefs and practices in relation to infant and toddler care and education, and consider alternatives that may better align with the principles of effective infant and toddler pedagogy and your cultural context.
This will involve:
Reading about the Pikler/RIETM approach to infant and toddler care and education
Reflecting on how this approach relates to the principles for effective infant and toddler pedagogy in Part 1
Reading about Māori and Pasifika approaches to infant and toddler care and education
Reflecting on the cultural responsiveness of your current practice
Watching a video with Dr Lesley Rameka about the key principles of a kaupapa Māori approach to infant and toddler care and education
For our activity this week, we'd like you to summarise what you have learned about your focus child over the course, and reflect on what benefits this cycle of observation and reflection has had for teaching, learning and relationships. There is also the chance to discuss the theories and approaches you are currently using in your practice on the online forum, and a selection of resources for further reading.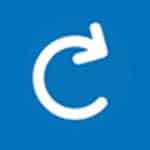 Revisit your learning so far
What kind of physical control and strength do infants and toddlers need to develop in every new position that they learn to move into?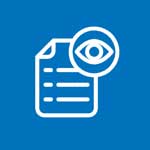 Read
As you read The Pikler/Resources for Infant Educarers approach, try to identify how well you think this approach matches up with the principles for effective infant-toddler pedagogy we identified in Part 1.
The Pikler/Resources for Infant Educarers approach 
The Pikler or Resources for Infant Educarers (RIE)™ approach offers a set of principles and practices for infant and toddler care and education that can be relevant to the New Zealand context. Dr. Emmi Pikler was a paediatrician who set up a home for orphaned children in Hungary during the post-war years. She developed practices for infant care that were associated with positive developmental outcomes for children by ensuring that each child had a privileged relationship with an adult and experienced quality touch and interactions. Magda Gerber was mentored by Pikler and set up an organisation called Resources for Infant Educarers™ in the USA in order to offer parents a model of relationally focused care based on Pikler's ideas. Both Pikler and Gerber promote an approach in which supporting and respecting infants' and toddlers' natural impetus for development is thought to lead to optimal outcomes, and in which infants are offered opportunities to learn, explore and actively participate within the context of secure relationships.
Main features of the Pikler/RIE™ approach
Within ECE settings, the following principles of Pikler's approach are relevant and recommended by Gerber:
Trusting relationships with a consistent caregiver who demonstrates respect for the child and understands his or her needs
Encouragement of children's capacity for self-initiated activity and active participation in routines
Respectful relationships and communication between caregivers and the child's parents
Respect and trust
Respect and trust are key guiding values of the RIE™ approach. Adults should respect an infant and toddler's capacities, trust children to be active initiators and follow their natural impetus for development. Practices that demonstrate respect and trust include, for example, allowing children to engage in their own problem-solving and self-discovery in play rather than teaching or unnecessarily solving problems for them, encouraging and being responsive to children's involvement in care tasks rather than treating them as passive recipients, and respecting children's expression of emotion rather than offering distractions.
Caregiving as a learning opportunity
Caregiving (feeding, nappy-changing, dressing) is a necessary and frequent feature of infant and toddler care, and thus represents a valuable opportunity for children to learn through responsive and unhurried one-to-one interactions, sustained shared attention and rich language exchanges with their caregiver. Caregiving times are thought to be prime opportunities for cooperation, intimacy and shared enjoyment between caregivers and children, and these routines are also highly structured and predictable, which supports children's feelings of security. Children and their caregivers develop a shared understanding of the objective of the care routine (getting dressed after sleep) and coordinate their respective roles and actions (for example, the caregiver might hold a garment while the child puts their leg into it). Children learn language, self-help and manipulative skills, and develop capacities for independence and self-regulation.
Uninterrupted play
Having had their needs met and experienced the focused attention of the caregiver during caregiving interactions, children are provided uninterrupted opportunities to explore and discover independently. This capacity for independent play is what enables teachers to give children focused, intimate, one-to-one attention during caregiving moments. Infants and toddlers are trusted to actively construct their own learning within the context of safe and stimulating environments and interactions amongst themselves. Teachers take a minimal role in mediating children's learning, but they remain actively observing and fully present, available, responsive and receptive to children. Uninterrupted play is thought to empower children and encourage children to develop their locomotive skills, coping skills, positive attitudes towards learning, concentration and independent problem-solving.
Consistent caregiver
The RIE™approach advocates for each infant or toddler to have a primary caregiver who takes on particular responsibility for their care, communication with families and documentation of their development and learning. This is designed to promote the child's attachment to at least one person in the setting and to help the child feel emotionally nurtured. The primary caregiver or key teacher focuses on coming to understand the non-verbal cues and behaviours of the infant in order to enable caregiving to be cooperative, responsive and predictable. Such patience and attunement demonstrate the positive regard which develops strong and supportive relationships.
Freedom of movement
Children should be allowed to move completely freely and adults should not intervene in or try to teach the physical development of infants and toddlers but trust children to reach each stage of motor development by themselves. Free movement enables children to learn balance, problem-solving, concentration, a sense of self and bodily awareness, and judgment, and is thought to lead to greater physical security and confidence, grace, sensory awareness and skill development.
Empirical findings
There is little empirical research directly measuring the impact of the RIE™ or Pikler philosophy in early childhood education settings, although some research, conducted in 1972, shows that children who had been taken into care at the Pikler Institute during infancy scored well on a range of cognitive and social outcomes, and at a similar level to children raised in families. Another study indicated that children experienced healthy attachment relationships and achieved optimal development at the Pikler Insititute. One study compared descriptions of exchanges between parents and infants in RIE™ classes in the US, and found that these reflected key principles for secure attachments.
How you might begin to explore this approach in your own teaching
While the Pikler approach was developed for a particular context (institutional care for infants and toddlers in post-war Budapest), and reinterpreted as RIE™ to support parent-child relationships in the US, many principles and practices advocated by the approach can support implementation of the early childhood curriculum in New Zealand, Te Whāriki. These include its focus on each child as capable and competent, and the importance of responsive relationships and attunement in infancy and toddlerhood. However, some research has questioned the alignment of the RIETM principles, underpinned by developmental theories, with the sociocultural theoretical emphasis of Te Whāriki. One study showed how implementation of the RIETM philosophy led teachers in one centre to take particular views of learning and teaching in relation to learning dispositions that were in tension with Te Whāriki. These include, for example, the belief that learning outcomes such as dispositions emerge naturally, and that the teacher's role in play is as non-participant observer, whereas Te Whāriki presents a view of dispositions as social and cultural constructs which emerge in intentional interactions within all kinds of activities. It would be important for teachers to use the RIETM approach in a flexible rather than rigid manner, and engage in critical thinking and discussion about the alignment of the RIETM approach with the aims, principles and learning outcomes of Te Whāriki.
To begin to incorporate the strengths of the RIE™approach in your own teaching, focus on using sensitive observation to help you to interpret children's cues, offer appropriate responses, and synchronise your actions with theirs. Sensitive observation might also support you to appreciate and understand children's capacities for self-directed learning. Consider developing a presence focused on observation, respect, reflection and empathy. Try slowing down, so that nothing is done in a hurry and children feel that they have as much time as they need. Think about how often you are able to be fully in the present with the children.
Consider caregiving as an opportunity to deepen relationships. Involve infants and toddlers in caregiving routines. Help them focus on the actions involved in a nappy change, for example, by describing what you are going to do (rather than distracting them with unrelated chatter), and waiting for the child's response (rather than quickly moving on). Treat the child as a person who feels, understands and remembers. Experiment with ways to encourage infants and toddlers to participate in everyday care moments. For example, use tone of voice, eye-contact, slowing down and explanations to the child to provide even the youngest children with opportunities to protest or participate. Try explaining to the child what you are intending to do, and waiting for a small response from them. Find ways to encourage the child's cooperation and involvement, and build up to a partnership.
Click here to read the full version of this research review, with references.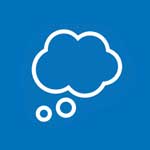 Reflect
Which aspects of the principles of effective infant-toddler pedagogy does the Pikler/RIETM approach exemplify? Where do you see aspects of difference between the research-based principles and the Pikler/RIETM approach? Note how caregiving and play moments have different levels of teacher involvement. What do you think about this?
Several features of the Pikler/RIETM approach, including the promotion of attachment, attunement to the child, joint attention and responsiveness, align with the broad principles for infant-toddler pedagogy that we introduced in Part 1. As we know, research supports the value of attachment between infants and their caregivers and the value of joint attention and serve-and-return interactions. It also confirms the capacity of infants and toddlers to construct their own learning.
However, as the Pikler/RIE™ approach to infant and toddler care was developed for a Hungarian orphanage, and adapted for parent and toddler groups in the United States, it was not specifically designed for infant and toddler group care situations, and nor is it responsive to the context of bicultural, and increasingly multicultural, Aotearoa New Zealand. Our next reading explores a more local set of perspectives on infant and toddler care and education.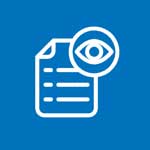 Read
Read Māori and Pasifika cultural perspectives on infant-toddler care. Note the different approach to children's experience of caregiving and their continuity of care in Māori and Pasifika infant and toddler care settings.
Māori and Pasifika cultural perspectives on infant-toddler care
Traditional Māori and Pasifika beliefs and caregiving practices for infants and toddlers offer an alternative to dominant theories and practices in early childhood education. An understanding of Māori and Pasifika caregiving practices can support early childhood teachers to reconsider some of their taken-for-granted assumptions about effective care, and help them to engage in more culturally responsive practices that support infants, toddlers and their families with a strong sense of belonging and cultural identity.
Effective education needs to value, embrace and incorporate children's culture, as having a strong cultural identity is crucial to children's wellbeing as a foundation for academic success and lifelong learning. Children's culture is a heritage but also something that needs to be learned through a process of inculcation, so children need to be immersed in contexts rich in the practice, knowledge and values of the (often two) cultures within which they live. Their experiences need to reinforce who they are and where they are from, what they know and what is valued in their family and community. Language is also an important aspect of children's positive identity development, supporting their sense of belonging and building self-esteem and confidence.
Research exploring Māori and Pasifika cultural knowledge, practices and pedagogies for infants and toddlers aims to reclaim this knowledge and reframe it for an early childhood educational context. However, specific practices and principles for infant and toddler care must be locally constructed and responsive to local customs and beliefs, making it essential that teachers seek expertise from their centre community for designing culturally responsive practices.
Developing appropriate pedagogies for Māori and Pasifika infants and toddlers
Early childhood provision for Māori and Pasifika infants and toddlers needs to reflect children's cultural identities and recognise the cultural worldviews, protocols and behaviours that make up their experience as Māori or Pasifika.
An important first step in developing more culturally responsive pedagogies is for teachers to develop awareness of their own cultural lenses and how these affect their practice with infants and toddlers, as well as their assumptions about the practices of culturally diverse families. This is because without this awareness, teachers might ignore, misunderstand or undervalue other lenses and practices, and view only their own experience as normal and natural.
Next, teachers will need to solicit the contributions of families, whānau and communities to find out about culturally appropriate practices for their context. Teachers might seek to learn about how the child is valued, or they might inquire into how the child's parents were brought up themselves and the values they were taught. It is important that teachers develop a deep knowledge of community practices, and try to understand the values and beliefs underpinning these, rather than indiscriminately resurrecting historical or generalised practices assumed to be relevant.
As they develop their cultural understanding of children and their families, teachers might be able to connect some of these values, practices and knowledge with their early childhood context. Not all practices shared by families will be able to be adopted in the early childhood context, and it might be that teachers need look deeply at the values that underpin family practices and find ways to ethically engage in and reinterpret them for the early childhood setting. Research shows that teachers who engage families in the sharing of stories around the child-rearing practices that they experienced and that they use with their own children, and then take time reflecting on what these what might mean for their early childhood practices, are able to develop valuable culturally-responsive caregiving practices.
It is important that Māori and Pasifika cultural tools are respectfully and authentically integrated and implemented across activities and practices, rather than positioned as a superficial gloss to practice. As beliefs and practices are extremely varied across and within Māori and Pasifika cultural groups, it is impossible to generalise a particular set of understandings and approaches as Māori or as Pasifika. However, constructions of infant-toddler care within Māori and Pasifika perspectives may include:
An image of the infant or toddler as competent regardless of their age
An emphasis on culture and cultural identity
A focus on relationships with the whānau/iwi, aiga/village and ancestry
Communal approaches to caregiving
An image of the infant or toddler as competent regardless of their age
Children are highly valued in Pasifika and Māori culture. They are loved, respected and valued, even before birth. For example, from a Samoan perspective, an infant is seen as a gift, and is treasured for the hope that he or she brings and the way that he or she links families and genealogies together in stronger bonds and connections. Similarly, in traditional Māori culture, children are cherished and provided with plentiful attention, respect and opportunities to learn. Caregiving practices demonstrate ways of showing love, care and respect, including wrapping babies, carrying babies, and massage.
Within Māori and Pasifika worldviews, children are seen as competent regardless of their age, with innate capabilities and mana. As a living embodiment of their ancestors, children are born gifted with specific skills. Samoan families believe that their children have inherited ancestral strengths and abilities and are tied to the collective even before conception. Traditionally young children were seen as highly competent and trusted with responsibility for tasks, including caring for babies. The very young infant was seen as the rangatira (leader) and allowed to set the pace with regard to such things as sleeping and eating, for example.
Implications for practice
Teachers might find ways to recognise that infants and toddlers come to the centre with their parents, families and ancestors' respect and love. For many Māori and Pasifika children, their ancestral lineage provides a sense of status, pedigree or position, and so teachers might seek ways to honour this – for example, in their portfolios. Teachers might show trust in children's inherent abilities, inherited from their ancestors, and learn about and promote culturally valued competencies, behaviours and traits such as alofa, mana, and rangatiratanga. Infants might be empowered to take leadership in choosing their preferred teacher for care moments, or teachers might emulate the practice of holding or rocking the baby to sleep as a way of showing love towards and cherishing infants.
An emphasis on culture and cultural identity
Maintaining national, regional and village or tribal connections, and ensuring that children have a strong cultural identity and gain knowledge of their culture and language through stories, songs and dance are important to Māori and Pasifika families. Knowledge of tribal connections enables infants and toddlers to understand who they are culturally and where and how they belong to a group, while much of Māori and Pasifika culture is passed on through waiata (song), oriori (lullabies), mōteatea (laments), and karakia (prayer). Children may learn mōteatea, waiata, and pepehā (tribal sayings), and become familiar with pūrākau (stories) and pakiwaitara (legends). Waiata and cultural songs that allude to cultural items and cultural perspectives teach children cultural concepts and values. Many cultural activities also focus on spirituality and religious practices, such as involving children in karakia, talking about spiritual links to land and people, sharing bible readings and attending church.
Implications for practice
Māori and Pasifika cultural views and values can be incorporated across the early childhood setting by supporting Māori and Pasifika infants and toddlers' connections to the physical and spiritual worlds. For example, this could be through developing an affinity with wai or with Papatūānuku. Cultural artefacts might be used in multiple ways across a range of play activities.Teachers might use pareu/lavalava (fabric wraps) to nurture infants and toddlers as well as to support children's sense of identity with their specific Pacific nations. Children might have their own individual pareu/lavalava, or might participate in making them.
Teachers might also develop ways to promote and support children's learning of their first language. They might intentionally seek out and use waiata and cultural songs that support children to develop understanding of cultural concepts and values, working together with the local community to determine appropriate choices. They might use waiata, oriori, mōteatea and karakia, for example, to calm and soothe children. Families may have personal lullabies for children which might be used to soothe them when they are upset or tired, or teachers might carefully select lullabies for children as a way of demonstrating alofa and aroha. The words of mōteatea might be woven into positive behaviour strategies or used as an assessment tool to help realise the aspirations for Māori infants and toddlers.
A focus on relationships with the whānau/iwi, aiga/village and ancestry
Children's positioning within their family and their ancestry are often important to Māori and Pasifika families. Whakapapa, and in particular the continuation of genealogical descent lines, make Māori children important within their whānau, tribal group or village. Children's whakapapa relationships with other people in the group influence the way they are treated and how others interact with them. Traditionally whakapapa not only established the child's place within the group, but helped to form their worldview. Likewise, Samoan children have ancestral rights to titles, name, and genealogy which demarcates their place and role in the family and in the Samoan culture as a whole, its systems of relationships, codes of behaviour and use of language.
Tuākana-tēina relationships were an important part of the traditional kinship model in many Polynesian cultures, referring to the pairing of older and younger siblings and cousins of the same gender. This partnership between older and younger children provided an important means of socialisation in which cultural learning, understandings and practices were transmitted. Māori adults shared responsibilities for caring for, nurturing, protecting, and even chastising children with tuākana, demonstrating their confidence in the tuākana's competencies to care for their tēina. In Samoan culture, the relationship between a sister and brother, feagaiga, in which each has their own sense of power and authority, is important.
In contemporary contexts, tuākana-tēina relationships involve older, more capable children taking care of, teaching and being responsible for younger or less capable children. Recent research in New Zealand shows that when tuākana-tēina relationships are fostered in early childhood settings, tuākana can play a significant role in infants' and toddlers' learning, initiating activities and providing support and guidance, scaffolding, modelling, consoling and even reprimanding. Tuākana also benefit from the relationship, learning to care, share, support others, and take leadership and responsibility.
Implications for practice
Teachers might think about the ways in which they can embed children's connections and relationships with their families and communities into their programmes. They might encourage tuākana-tēina interactions, foregrounding learning through relationships with older children, and backgrounding themselves to allow the relationship to develop. Tuākana can be offered opportunities to take responsibility for helping others, or can be encouraged to show manaakitanga (hospitality), and tiaki (guardianship/stewardship). Older toddlers might take the lead as tuākana in tikanga Māori, routines and rituals, including pepeha, karakia and waiata. Teachers might see what flexibility can be provided for enabling children to have sustained contact with older children across a day, or develop strategies for mixed-age provision. They might try to honour and support sibling relationships, which might be particularly strong in the context of family tuākana-tēina practices.
Communal approaches to caregiving
Traditional caregiving practices for Māori and Pasifika groups tended to encompass ideas of intergenerational and communal caregiving, with all the whānau/aiga/extended family involved in children's upbringing, and a particularly strong role for grandparents but also other elders, aunts, uncles, siblings and cousins. Because of the importance placed on whakapapa, many different individuals had familial connections to a child and shared a collective interest in raising them. Intergenerational caregiving and learning involving grandparents and other elders were considered important for cultural knowledge and traditions to be passed on to future generations.
The Māori concept ūkaipō refers to the traditional practice of the infant being returned to the maternal breast at night, whilst during the day being cared for by multiple others. Ūkaipo enabled a practice of communal caregiving that was seen as supportive of the mother and child – the child has a safe place of connection, initially focused on the breast, that was then extended to rich relationships within the wider group. The word for mother, whaea, was used by children for any woman of their mother's generation, and children might even have been breastfed by another woman in the whānau, a practice that some Māori continue today.
Implications for practice
While there is much literature emphasising the importance of infants being cared for by one familiar adult, the concept of primary caregiving or key teaching as an exclusive relationship between one teacher and an infant can be seen as culturally inappropriate for bicultural New Zealand. Teachers might review and perhaps consider ways to de-centre the role of the teacher to permit a more collective approach to caregiving. This might include devolving some responsibility to children as part of a more collaborative tuākana-tēina approach, or adapting and being flexible in order to accept the infant or toddler's preferences for caregiver choice.
Early childhood settings may choose to align their caregiving practices with a whānau philosophy and encourage collective caregiving roles. If a key teacher is identified for a child, this relationship might only be important for settling the child and whānau as they transition into the centre, maintaining communication with whānau and updating the child's portfolio, rather than being seen as exclusive. In other words, the relationship with a key teacher might be intense during transition, but would quickly make way for relationships with other adults and peers over time.
To read the fully referenced version of this research review, click here.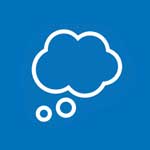 Reflect
Think carefully about how culturally specific the practices and pedagogies you employ for infants and toddlers are. What are the benefits of being aware of different cultural strategies and preferences, and how can you accommodate these whilst still maintaining quality infant and toddler care and education principles?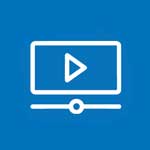 Watch a video
In this video, Dr Lesley Rameka explains the key principles of a kaupapa Māori approach to infant and toddler care and education. As you watch Lesley, you might like to listen for the way she describes the quite different emphasis for practice in this approach compared to the Pikler/RIETM (Western) model.
Introducing Lesley:
Lesley is a Senior Research Fellow at the University of Waikato and a highly respected expert on Māori and Pasifika approaches to infant and toddler pedagogy. She has worked in early childhood education for over 35 years, beginning her journey in te kohanga reo, and working in a number of professional development and tertiary education providers over the years. Her research interests include Māori early childhood education, Kaupapa Māori Assessment in early childhood, curriculum development in Māori early childhood services, Māori pedagogies, Māori and Pacific perspectives of Infant and Toddler care and education, and Māori immersion educational transitions. She is currently involved in several research projects and has served on a number of advisory and writing groups for the Ministry of Education and the Education Review Office.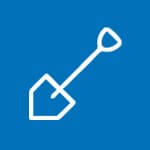 Delve deeper
The practices and pedagogies to which Lesley refers in the video all connect in some way to the key concept of mana, and on respecting, protecting, and enhancing mana for every child. Lesley likens having mana to having self-esteem, confidence and pride, and connects this to a child having a strong sense of cultural identity and belonging. She argues that a strong understanding of their cultural identity and place in their families and communities enhances children's mana. This means that for Māori children in particular, but undoubtedly for all children, paying attention to promoting the child's language, culture and identity is an important part of caregiving provision. These things connect children to their whānau or family, their history, and their cultural context, and strengthen their sense of belonging and of identity. One of the most important considerations for infant and toddler pedagogy from this perspective relates to utilising cultural tools and artefacts that will help children grow strong in their own culture.
A focus on mana is related to an image of the infant and toddler as competent, capable and confident, an image that Western models of childcare increasingly support. This has not always been the case, as the image of the infant or toddler as vulnerable and needy was traditionally a strong influence on practice. This rich image of the Māori child is connected to the conceptualisation of the child as a representation of their ancestors. Seeing each child that comes to your setting as bringing with them a wealth of potential inherited from their ancestry is a very powerful way to conceive of children as competent and capable. Children, from this perspective, have their future potential within them already, ready to blossom. Children are competent now and are endowed with competencies to grow and develop further too. As teachers, we can ensure that we identify, recognise and affirm children's growing competencies, making sure we encourage them to shine, take opportunities for leadership, and develop pride in their abilities. While the Pikler/RIETM approach also views children as capable and confident, the main difference is that these competencies are contained within developmental stages and not connected to a broader cultural heritage.
Māori families may also have some very different goals for the care and education of infants and toddlers. As Lesley explains, for Māori, 'connectedness' might be an important goal. This is related to the focus on language, culture and identity. One of the aims of education is to connect children to people, places and things, and ensure that they are connected to and able to operate within their cultural communities. While the Pikler/RIETM approach might respect and promote children's independence, scaffolding children to take more and more responsibility for their self-care through their relationships with teachers, for Māori the aim would be to strengthen relationships, and meeting care needs would form an important display of connection. Independence would not necessarily be desired at all.
Although widening the sphere of relationships for each child with other adults and peers in the centre is expected for infants and toddlers in the Pikler/RIETM approach, it is not a key focus. Given more attention is the importance of secure and attuned relationships, which are assumed to be more successful when relationships are (initially) limited. Lesley reminds us not only of the importance of communal caregiving for infants and toddlers from a kaupapa Māori perspective, but also offers some ideas for what this might look like in an early childhood setting, with relationships with peers offering many opportunities for children to care for one another.
As Lesley explains, we need to recognise that Western principles for infant and toddler care and education are not 'common-sense' and self-evident. They make sense only from a particular perspective, but it can be hard to recognise this perspective or imagine alternatives. Developing your awareness of other cultural models for infant and toddler care can throw more light onto your own cultural beliefs and values. It is culturally responsive and important to involve communities and families in determining what appropriate practices and values for the care of infants and toddlers should be, rather than simply adhering to Western ideas and principles which are somewhat taken-for-granted.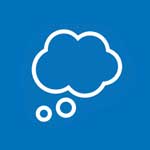 Reflect
How does Lesley's explanation of different values for and styles of caregiving challenge your current practice? What might alternative practices for infant and toddler care and education offer you and the children in your care? You might focus here on communal caregiving, or on the practice of carrying babies, or a stronger focus on children as cultural beings, as described in the video.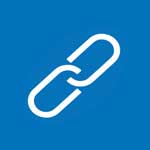 Relate your learning to practice
As we come to the final parts of the course, we'd like you to spend some time gathering your thoughts about what you've learned about your focus child from your sensitive and careful observations of and interactions with them. What have you learned, specifically, about:
their 'serves', and what sort of 'return' they like (Part 2)?
their response to your language input (Part 3)?
their caregiving experiences, needs and preferences (Part 4)?
their exploration in play and their current interests, urges, schema or working theories (Part 5)?
their current and emerging movement skills and abilities (Part 6)?

At the beginning of the course, you wrote a list of what you already knew about this child. How has this cycle of observation and interaction with them as your focus child supported you to get to know them better? How has it changed your relationship with them? How important is it to make time for these observations and interactions? Finally, how could you make changes to your current practices and routines to do more of this?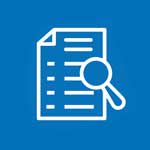 Summary
The important points to take away from this part are:
There are a variety of approaches to infant and toddler care and education, including the Pikler/RIE TM approach. Indigenous practices and values surrounding infant and toddler care are also a valuable source for pedagogical practice in Aotearoa New Zealand.
Each infant and toddler setting should determine their own unique approach for infant and toddler care and education, drawing on their context and community.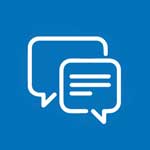 Discuss online
What theories and approaches do you currently draw on for your infant and toddler pedagogy and practice? Have you explored the Pikler/RIETM approach or examined other cultural lenses for teaching and learning in your centre? How have these enriched and expanded practice? Do you see potential for expanding the range of theories and philosophical approaches you use?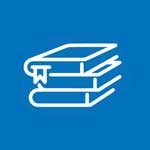 Further reading
This guide introduces the concept of culturally responsive practice, while this resource contains a set of principles for implementing more culturally responsive practices.
You might like to watch a webinar with Dr Jacoba Matapo, Dr Salā Faasaulala Tagoilelagi-Leota, and Dr Tafili Utumapu-McBride, about Samoan philosophies of infant and toddler care.