Welcome! We're so glad you have joined us for this course on visual arts in ECE. The course officially started with a welcome webinar on May 3, which we recommend you watch to help you get the most out of the course. Click the play icon to watch it now…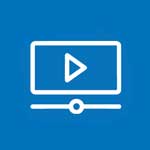 Watch a video
Accessing the course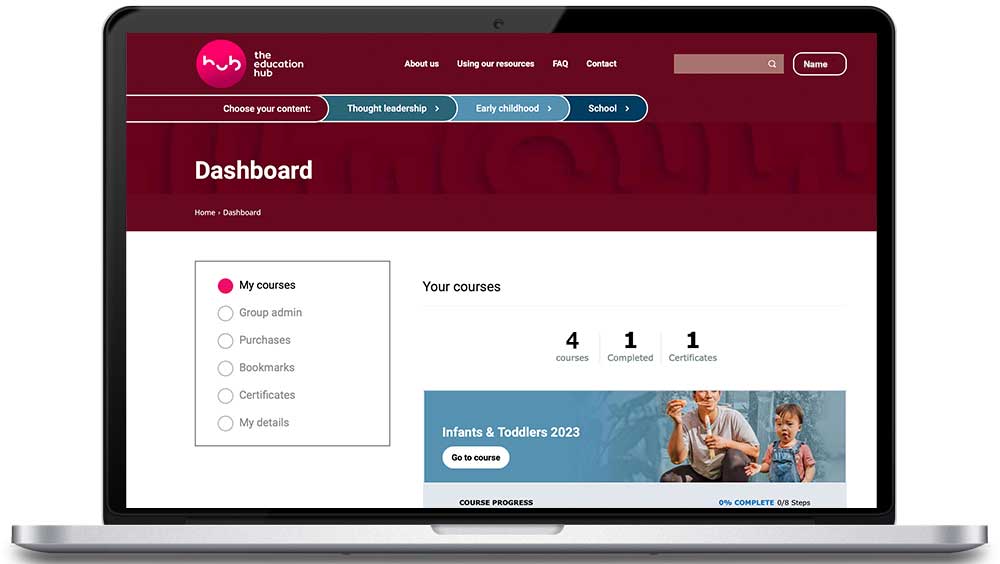 The easiest way to access the course is from your Dashboard, shown above, by clicking on the course title. Each time you return to the course, you can pick up where you left off.
Please note: to complete the course and earn your certificate, you MUST click the Mark complete button when you finish each part of the course. Completed parts are shown in the sidebar with blue ticks. If parts do not have a blue tick beside them, you need to go back and click Mark complete at the bottom of the page.
To access your Dashboard at any time, either choose Log in next to The Education Hub logo at the top of the website, or click on your username in the same location, if you are already logged in. If you have more than one email address, please ensure you log into the course with the email address you used to register.
Please note that the course is designed to be completed on a laptop, desktop computer or tablet, and is not optimised for use on a mobile phone. If you have any technical issues, please email us.
About this course
The benefits of the visual arts for a range of learning outcomes
The role of the teacher in the visual arts
Creating environments in ECE centres for the visual arts
Engaging with a wide range of materials
The role of the visual arts in inquiry and investigations
Integrating the visual arts into everyday teaching and learning
Using the visual arts to empower children of all ages
Planning, assessing and responding to children's visual art experiences
The course is made up of 8 parts. Each part should take about one hour, not including the additional tasks that you will complete in your early childhood setting. Please work your way through each part in order, using the Mark complete buttons to log your progress.
The course will cover the following areas:
The course includes the following elements:
Videos to watch and readings to introduce key ideas.
Questions for reflection to help you engage deeply with the course content. We encourage you to use these questions as a starting point for personal written reflections.
Activities which have you planning, implementing and evaluating visual arts experiences for children in your own setting with specific goals in mind.
Online discussion boards in which you can share some of your experiences, thoughts and reflections. Participation in the online forum is optional, but we hope you'll benefit from hearing each other's ideas. You will be able to see the forums for each part in the sidebar.
In the last part of the course, we will ask you to provide feedback on your experience. As you go through the course, please note any issues or mistakes, and include those in your feedback to help us to refine the course experience. If you have any questions, please do not hesitate to contact us.
We look forward to working with you.