Welcome! We're so glad you have chosen to complete this course on early childhood assessment and intentional teaching.
Get started by watching the video below from The Education Hub's founder Dr Nina Hood, and then reading more about the course.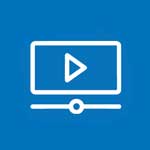 Watch a video
Getting started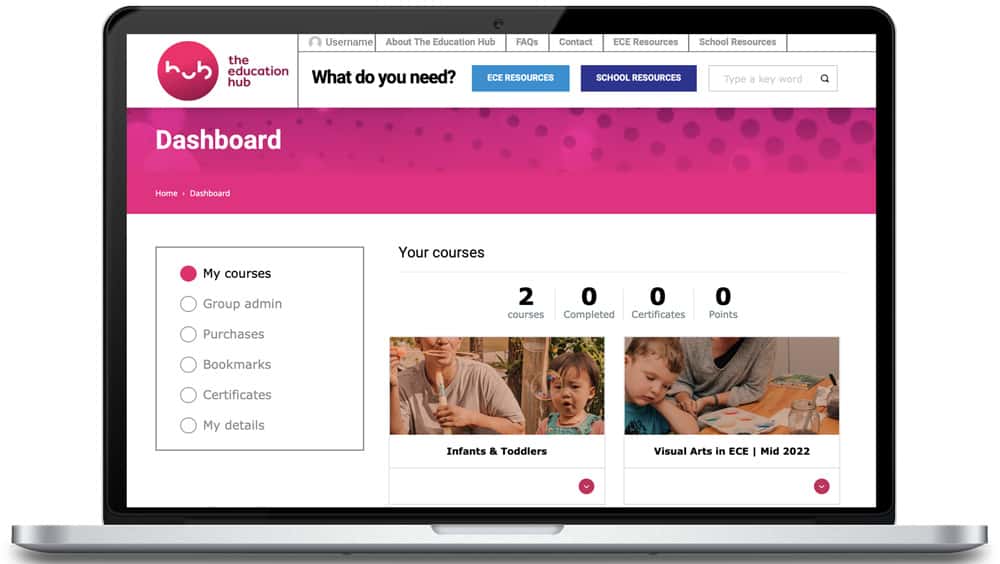 The easiest way to access the course is from your Dashboard, shown above, by clicking on the course title. Each time you return to the course, you can pick up where you left off.
Please note: to complete the course and earn your certificate, you MUST click the Mark complete button when you finish each part of the course. Completed parts are shown in the sidebar with blue ticks. If parts do not have a blue tick beside them, you need to go back and click Mark complete at the bottom of the page.
To access your Dashboard at any time, either choose Log in next to The Education Hub logo at the top of the website, or click on your username in the same location, if you are already logged in. If you have more than one email address, please ensure you log into the course with the email address you used to register.
Please note that the course is designed to be completed on a laptop, desktop computer or tablet, and is not optimised for use on a mobile phone. If you have any technical issues, please email us.
About this course
The aims of the course are to:
Understand how effective assessent practices in early childhood education support teachers' intentional practices and enhance children's learning
Develop skills in using the learning story format of early childhood assessment to examine the processes and principles of assessing and responding to learning in early childhood settings.
The course has a strong focus on understanding the nature of quality in assessment in Early Childhood Education (ECE), and on helping you to engage in high-quality assessment practice that supports you to notice, recognise and respond to children's learning in intentional and meaningful ways.
There is also a strong practical component to the course, and you will be supported to observe, assess, and intentionally plan for learning within your own setting.
The course is made up of 10 parts. Each part is estimated to be about one hour's work, not including additional tasks that you will complete in your early childhood setting. Please work your way through each part in order, using the Complete buttons to keep track of your progress.
The course consists of the following elements:
Videos to watch and readings to introduce key ideas.
Questions for reflection, to help you engage as much as possible with the course content. Some of these might be personal, written reflections that you complete on your own, and others will invite you to find a colleague at work with whom to engage in professional discussion, using our reflective questions as a prompt.
Activities, such as evaluating and writing learning stories, so you can apply what you are learning about assessment and intentional teaching.
In the last section of the course, we will ask you to provide feedback on your experience. As you go through the course, please note any issues or mistakes, and include those in your feedback to help us to refine the course experience. If you have any questions, please do not hesitate to contact us.
We look forward to working with you. Once you're enrolled, you can get started on Part 1 by following the link in the sidebar.